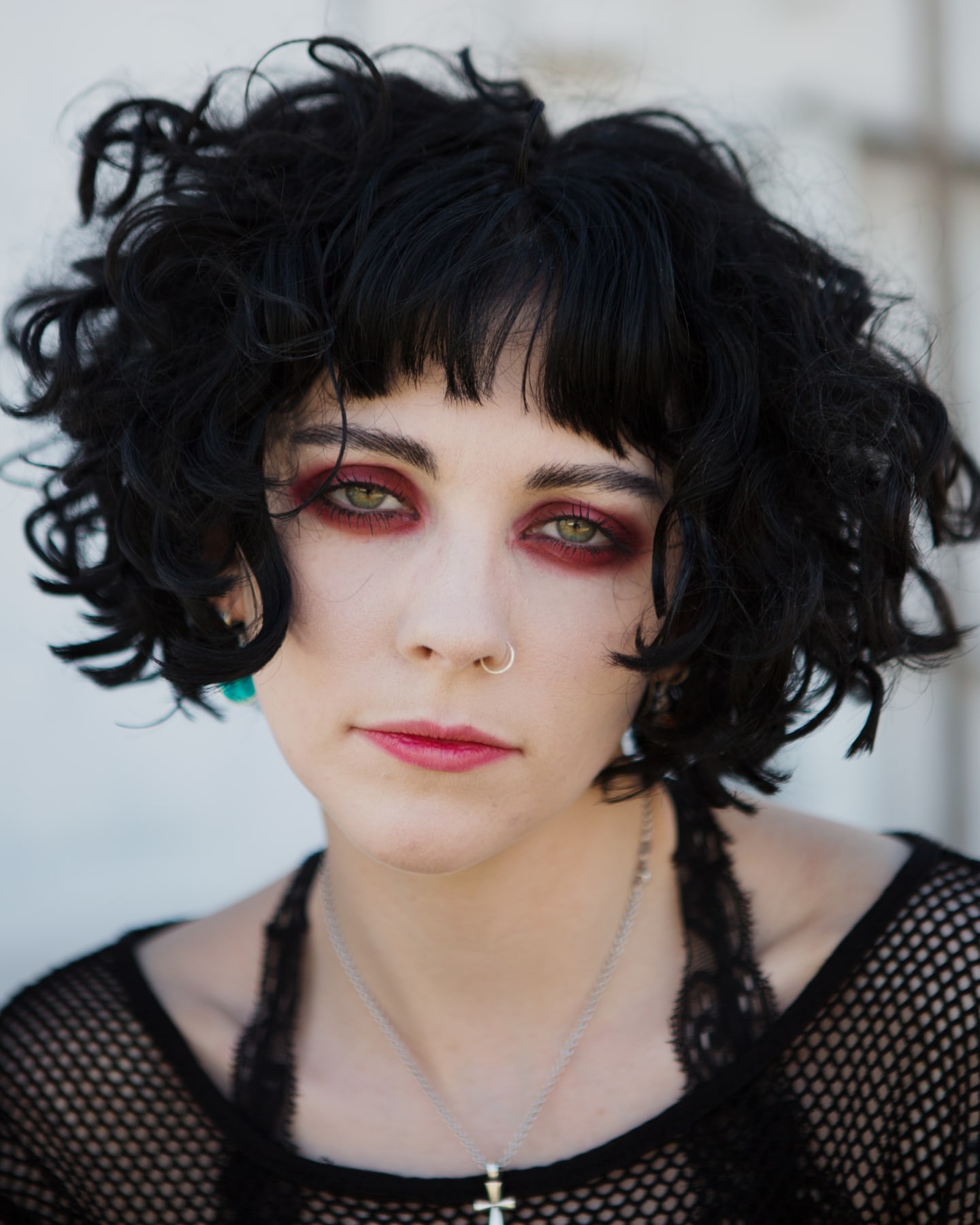 Summer rocks for obvious reasons, like sunbeams, beach hangs, and popsicles. It doesn't rock, however, when you're trying to maintain your impeccable rest-of-the-year steez in a time when high heat allows for minimal clothing and accessory options. On top of that, you've got backpack sweat. How do you deal?
If you dabble in the moodier and broodier side of fashion, Goth Queen Heather Baron-Gracie of broody pop-core Pale Waves has a few pointers for you. Below, she outlines the best ways to stay goth in the summer, from hair tricks to true-to-darkness swimwear.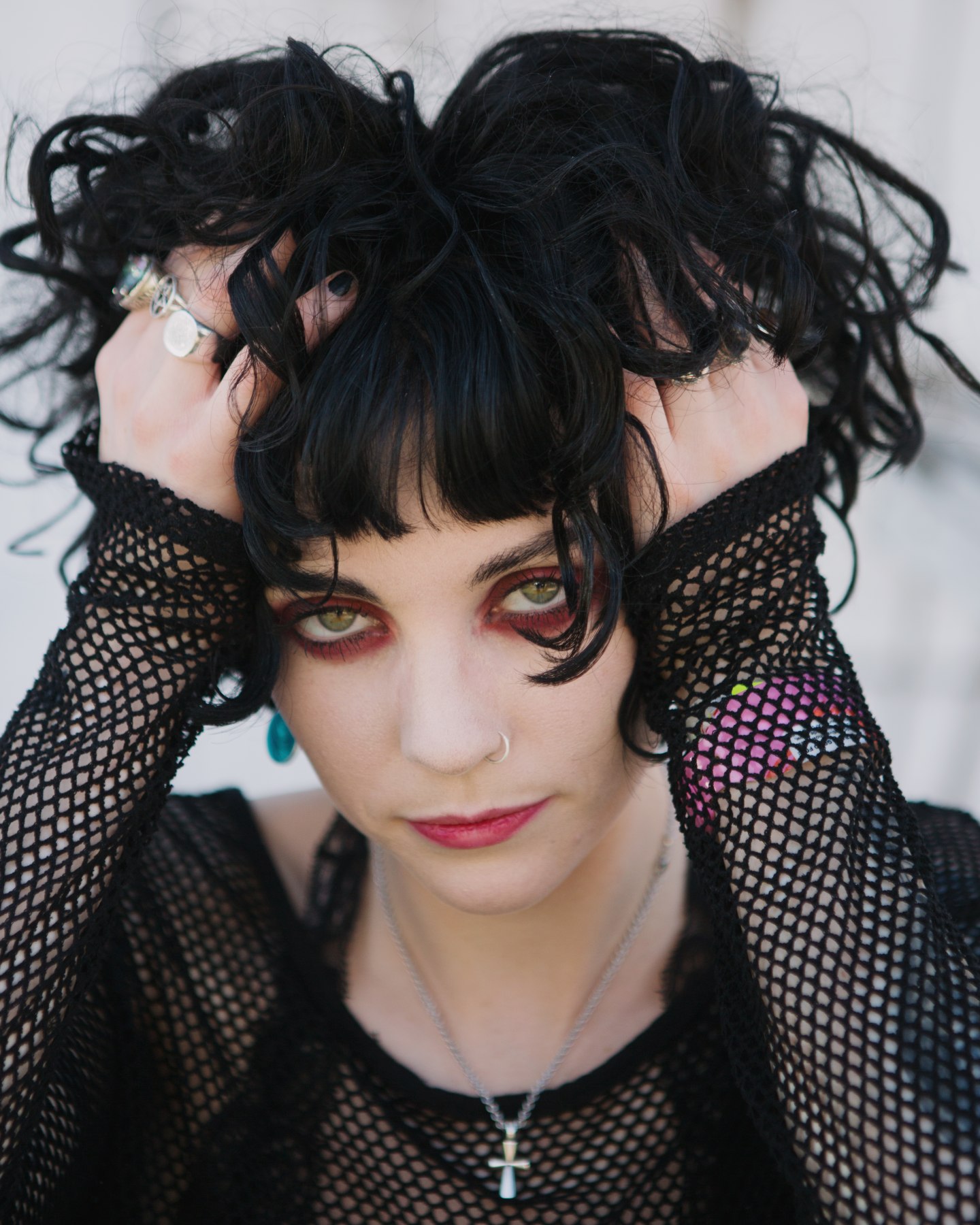 When it's hot, OD on hair product.
"I put a lot of hairspray in my hair, V05 men's gel, and then some other hard gel. I just lean over and mess it up completely so it looks like I've been dragged through a bush."

Go extra-hard with the dye.
"Because of the sun, it brings out my dark brown roots, my not very gothic roots, so I have to dye it more. I like all black."

Have make-up on-hand for regular re-application.
"Obviously red eyeshadow. In this weather it sweats off me so I have to keep reapplying it every hour. This one eyeshadow [I use most] is not from a brand — I actually got it from a fancy dress shop. It cost me £3 but it's the best eyeshadow I've ever had. My mascara is Natural Collection, I think — it's really cheap but the best."

A goth-breezy wardrobe is achievable — fishnet everything!
"I don't have a wardrobe that's built for summer. Weather like this really fucks me over. I'm sweating now. I guess see-through fishnets with a crop top underneath, and clear shirts. And I always wear jewelry constantly."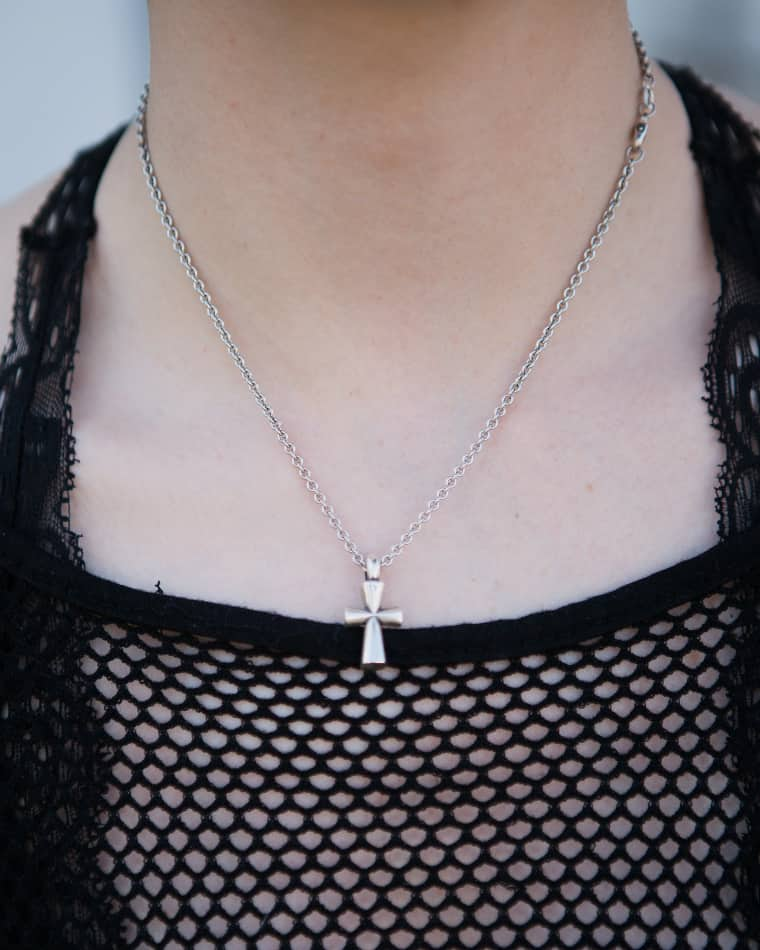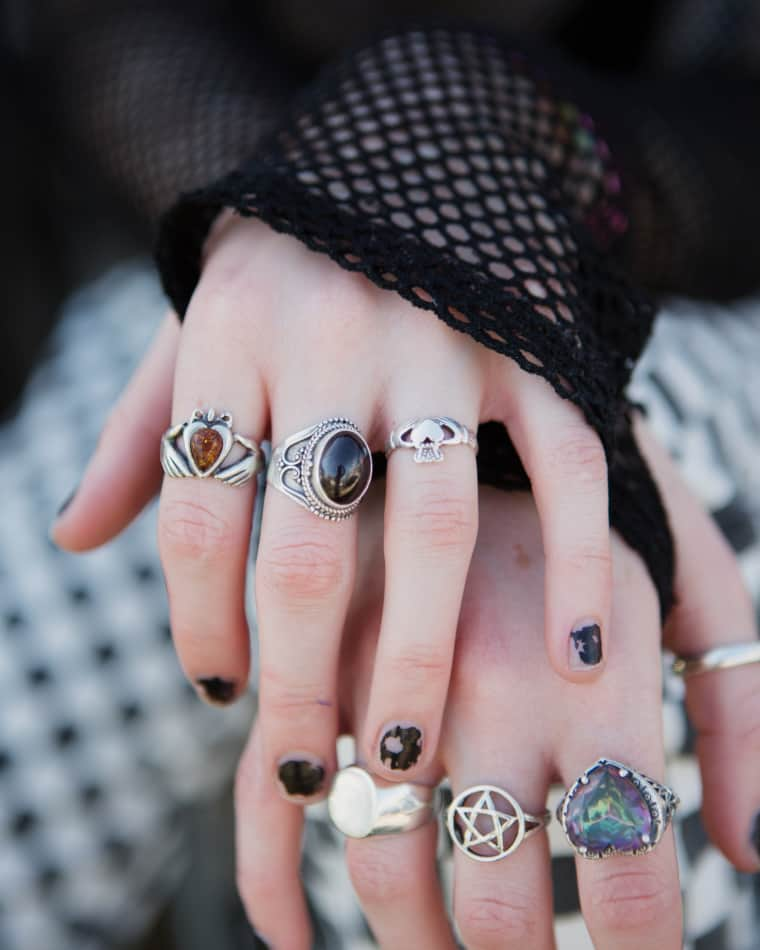 Sandals are a no-go.
"I have to have my shoes on, I'm not gonna walk around with sandals, so no matter how hot it is, I'll always stick with creepers. Black socks."
Goth-appropriate swimwear exists.
"I wear an all-in-one swimming costume. All black, but I have one that's black and white."