Is there a word that accurately describes the feeling you get when you realize you can wear sandals outside without losing a toe to frostbite? There needs to be, because nothing solidifies the feeling of summer than busting out a pair of sandals. This summer comes with tons of ways to have your feet see the light of day, and all of this season's trends — from animal prints to synthetic, futuristic wear — are making their way down to your soles. Below, we've listed some of the best sandals out there that guarantee to keep you and your feet looking cool.
1. Upgraded nostalgia
Growing up, there was literally nothing cooler than a pair of jelly sandals, so these Acne Studios sandals hit the sweet spot as far as nostalgia is concerned. The waxed leather straps metal detailing add some refinement, and the sturdy rubber soles make the inevitable PVC-induced foot sweat situation bearable. It's what we in the fashion industry call a "win-win."
2. Electric slides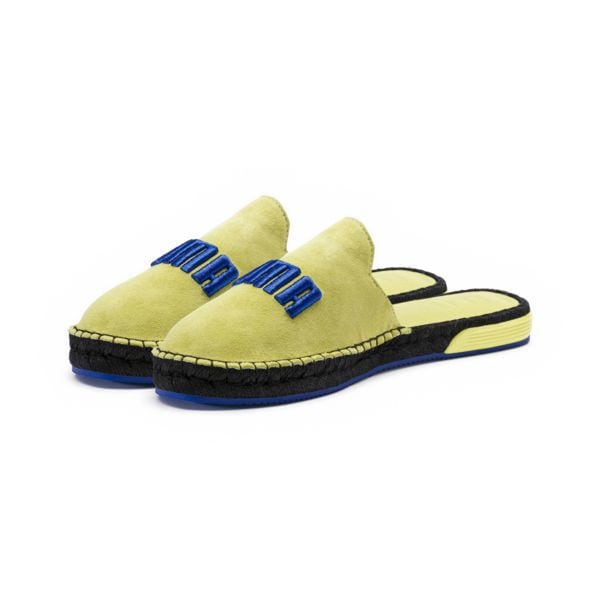 Our lord and savior Rihanna has given us so much for the years, and we should be especially grateful for her collection of rad shoes from FENTY PUMA. The latest drop features a close-toed, unisex espadrille for the ultimate slip-on sandal with panache to boot. The embroidered logo and braid detailing already make the shoe stand out among its slip-on rivals, and the can't-miss shades combinations will take any outfit to the next level.
3. Cool silhouettes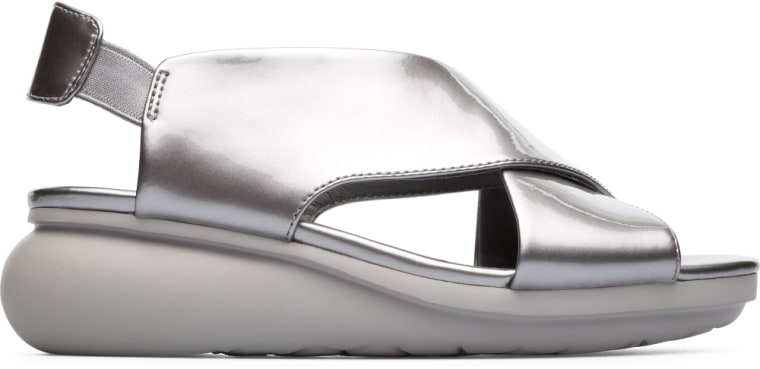 Spanish footwear brand Camper has doled out solid shoes for decades — you can ask your mom if you doubtful — but in the past few years, their inventive designs have really elevated the brand into new frontiers. Their balloon sandal, with its bulbous, funhouse effect silhouette, is a perfect example of Camper's zany leanings.
4. On-the-go functionality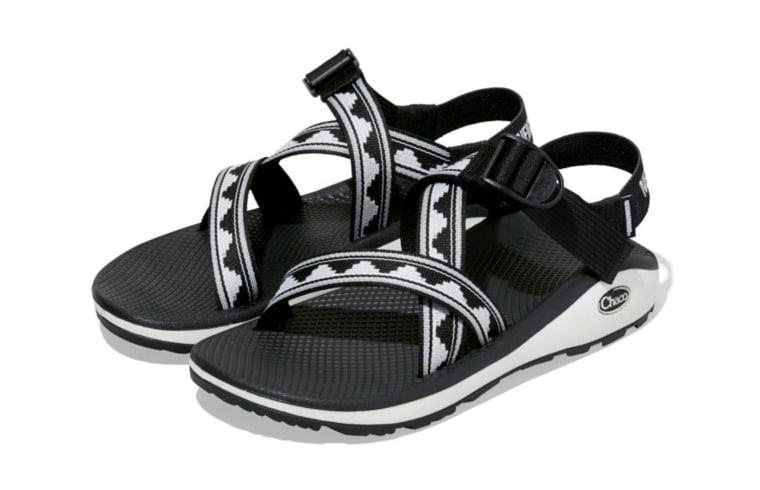 Outdoors experts Chaco teamed up with Japanese label NEIGHBORHOOD for what is likely the heavy walker's dream sandal: the Z cloud. Putting cloud in the name is a more succinct way of summing up the sandal's comfort level — extremely high — and the monochrome jacquard pattern is low-key enough to go with any type of style.
5. The spin on the classic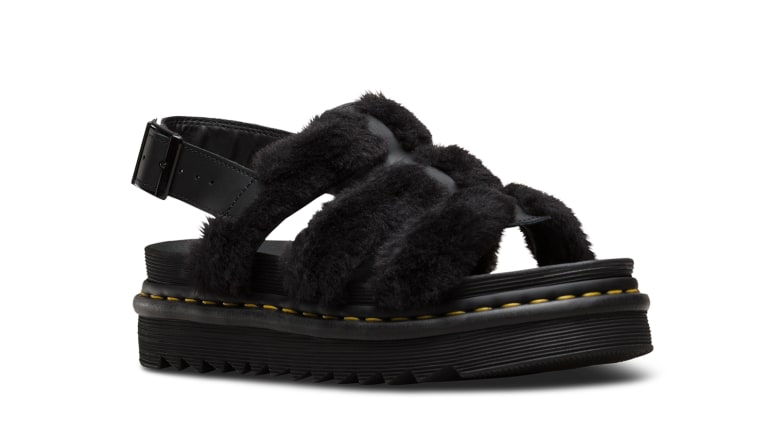 Yes, we've already written about Dr. Martens's venture into fluffy sandals, and you better believe we're doing it again. Furry fabrics aren't the first thing you think of relating to summer because of, you know, sweat and stuff, but people wear PVC all the time — that argument is officially moot! The brand took its timeless fishermen's sandal and switched it up, and the final result is cool-as-hell footwear that goes with any outfit.
6. Walk on the wild side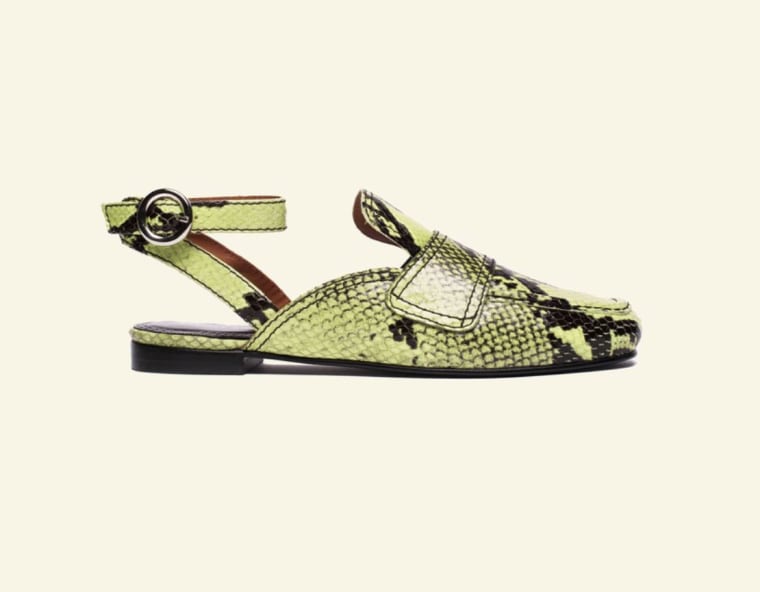 I'm so sorry for this corny category headline, but this snakeskin print mule sandal is causing my brain to short-circuit in the best way. Snakeskin print is not to be slept on, and the shoe's acid green wash makes the already statement print even more show-stopping. There's something to be said about designer Nicole Saldana, who can take a style as standard as a mule, and revamp it into something completely refreshing.
Thumbnail via Nicole Saldana's Instagram.