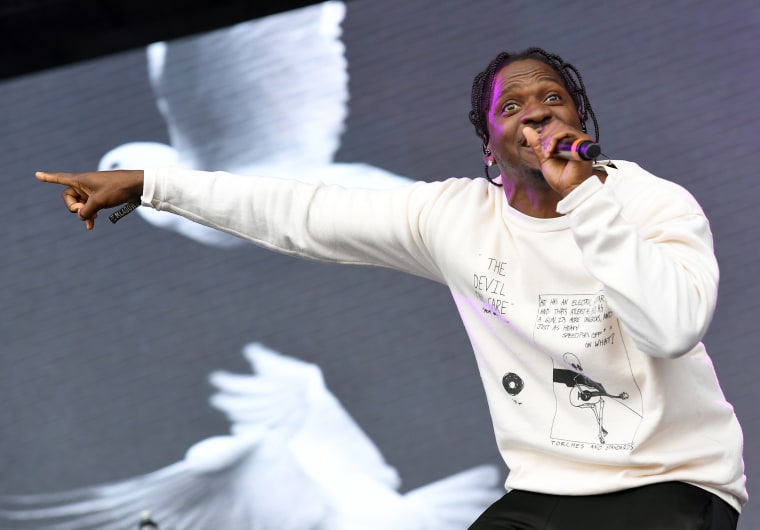 Pusha T returned last night with DAYTONA, a tight 20 minutes of Kanye West beats and classic Pusha bars. I spent a good portion of my commute this morning bopping along, thinking to myself This is pretty good. Nice job, Pusha. Then the "Santeria" hit.
Unfortunately, the track does not interpolate the Sublime hit of the same name, but it does reference… the Kremlin? The second verse of "Santeria" opens with the following:
They say that death comes in threes, how appropriate
Triple back, they rush in like Soviets
At the Kremlin
Searching for the green like a Gremlin, presidential emblem
Presidential tint on this shit that I'm driven in
This is all well and good. "Rush in like Soviets" is a fine, but not incredibly original pun. It would be easy to dismiss it as simple lyrical convenience. Kremlin rhymes with Gremlin, maybe he worked back from there. Whatever. If that were the only reference to the country formerly known as the Union of Soviet Socialist Republics, I wouldn't be writing this post. But, like the Mueller investigation itself, Pusha kept going.
On the album closer "Infrared," Pusha lets us know that he is deeply invested in whether or not the Russians interfered with our democracy.
The lyric pennin' equal the Trumps winnin'
The bigger question is how the Russians did it.

Perhaps this is just an attempt to distance himself from Kanye's MAGA affiliations, but I think he genuinely wants to know! Now, how do we proceed with the knowledge that Pusha T might be the rapper who is most invested in a free and just democracy? Obviously, we should let Pusha T take over the Russia investigation.
I did not study politics in college, but I did grow up in D.C., so I am just as qualified as any political operative you'd see on MSNBC at like, 2 p.m. It's with that qualification that I feel good in saying that Pusha T would probably do a great job handling the Russia investigation. It seems like the only characteristics necessary for the task are a strong desire for the truth and a refusal to be shaken by the president. As evidenced by his lyrics, Pusha clearly has the former. And as for the latter, Pusha has clearly seen some shit in his life so I don't think a 71-year-old pile of cholesterol and skin is gonna get to him.
Pusha-T, welcome to the resistance.