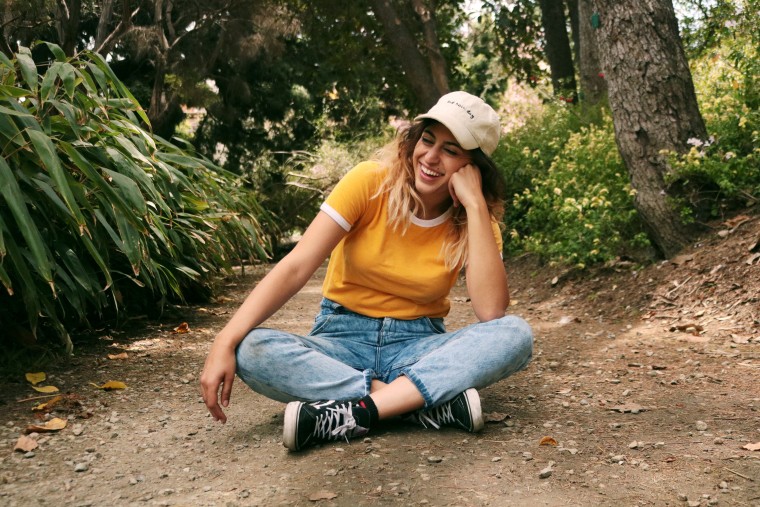 There are days when it feels like the universe is straight-up against you, when every single thing that happens is part of some massive cosmic joke made at your expense. Despite being a distinctly human experience, it still blows. Sometimes the only way to move forward is to announce that you're over it.
It's the feeling you get when you listen to "I'm Over It," a fuzzy, anthemic burst of power-pop by the Los Angeles band Blushh. And, like most truthful and resounding creative works, the concept came to project mastermind Shab Ferdowsi in the midst of a crisis. "It was a month before I turned 25, and a couple months before I read a Deepak Chopra book that changed my life," she said of the writing process that landed the song on her upcoming EP, Thx 4 Asking. "I was just realizing I'd been drowning in my own mind's false perceptions. It set the tone for the rest of the EP and probably for my life in general since writing it."
For Ferdowsi, it's mind over matter — and maybe also mind over festering emotions. "Stop the feelings you don't wanna feel / Crashing down I save myself," she yells before bursting into the cathartic-as-hell chorus. "I'm over it."
Thx 4 Asking drops June 15 on Yellow K Records. Plus, catch Blushh at the Hi Hat in Los Angeles on May 31.