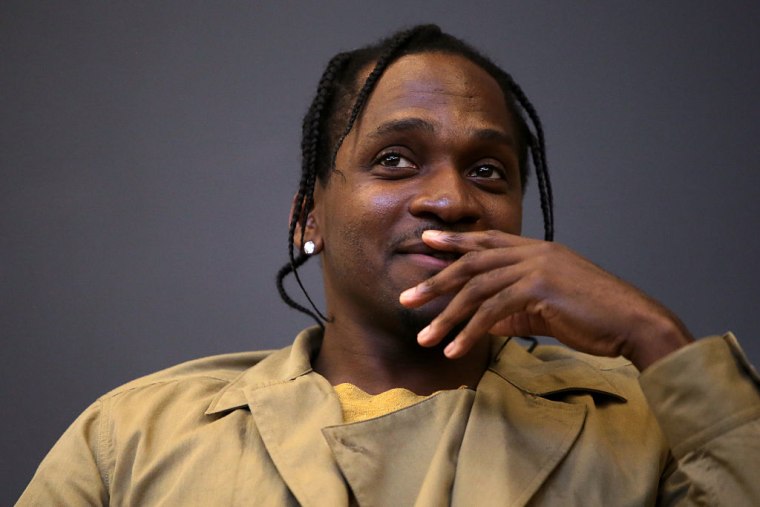 On Wednesday, Drake issued a statement addressing the cover art of Pusha-T's diss track "The Story of Adidon." The photograph by David Leyes depicts Drake in blackface. In his statement, Drake claimed the photograph was part of a series developed in collaboration with his friend Mazin Elsadig. "The photos represented how African Americans were once wrongfully portrayed in entertainment," the statement reads. "This was to highlight and raise our frustrations with not always getting a fair chance in the industry and to make a point that the struggle for black actors had not changed much."
Pusha-T responded to Drake's statement Thursday morning during an interview on Real 92.3, as Pitchfork points out. "I don't believe it at all," Pusha said. "You are silent on all black issues, Drake, with a huge platform."
"The Story of Adidon" may not be the last installment from Pusha-T in the ongoing Drake beef. "I'm not censoring myself, there's more content if it's needed," Pusha told The Breakfast Club on Wednesday.