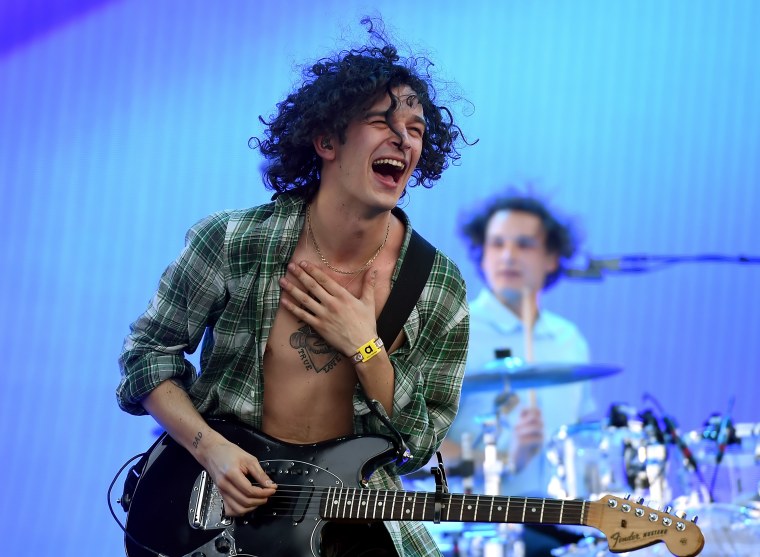 The 1975 will release two new albums this year, their first since 2016's i like it when you sleep for you are so beautiful yet so unaware of it. In an interview with Zane Lowe, frontman Matt Healy explained that the upcoming A Brief Inquiry Into Online Relationship, previously titled Music For Cars, will come out soon in two parts, while a different album, Notes On A Conditional Form, will be out next May. He also premiered "Give Yourself a Try," heard below.
"It's like a punk song — a kind of, post-punk song," Healy said of the single. "What I liked about it was that it still had that kind of inherent prettiness that I think exists in The 1975, so it felt like a really good start, because there's a lot of tension to the record...I hate doing singles because I make records, and then the record statements… how do you say what the record is going to be like and what do I want people to hear before this and that. So, it felt like the right track. To be honest with you, I really I really do love it."
At the start of May, the band posted a countdown clock on Twitter set for midnight on June 1, which Spin points out in an important day for fans of the band, since Healy came up with their name based on an excerpt from Jack Kerouac's On the Road focused on that date. Fans now think the new album will drop when the clock runs out.