People who love books are fly as shit
For proof, please see evidence from last weekend's Brooklyn Art Book Fair.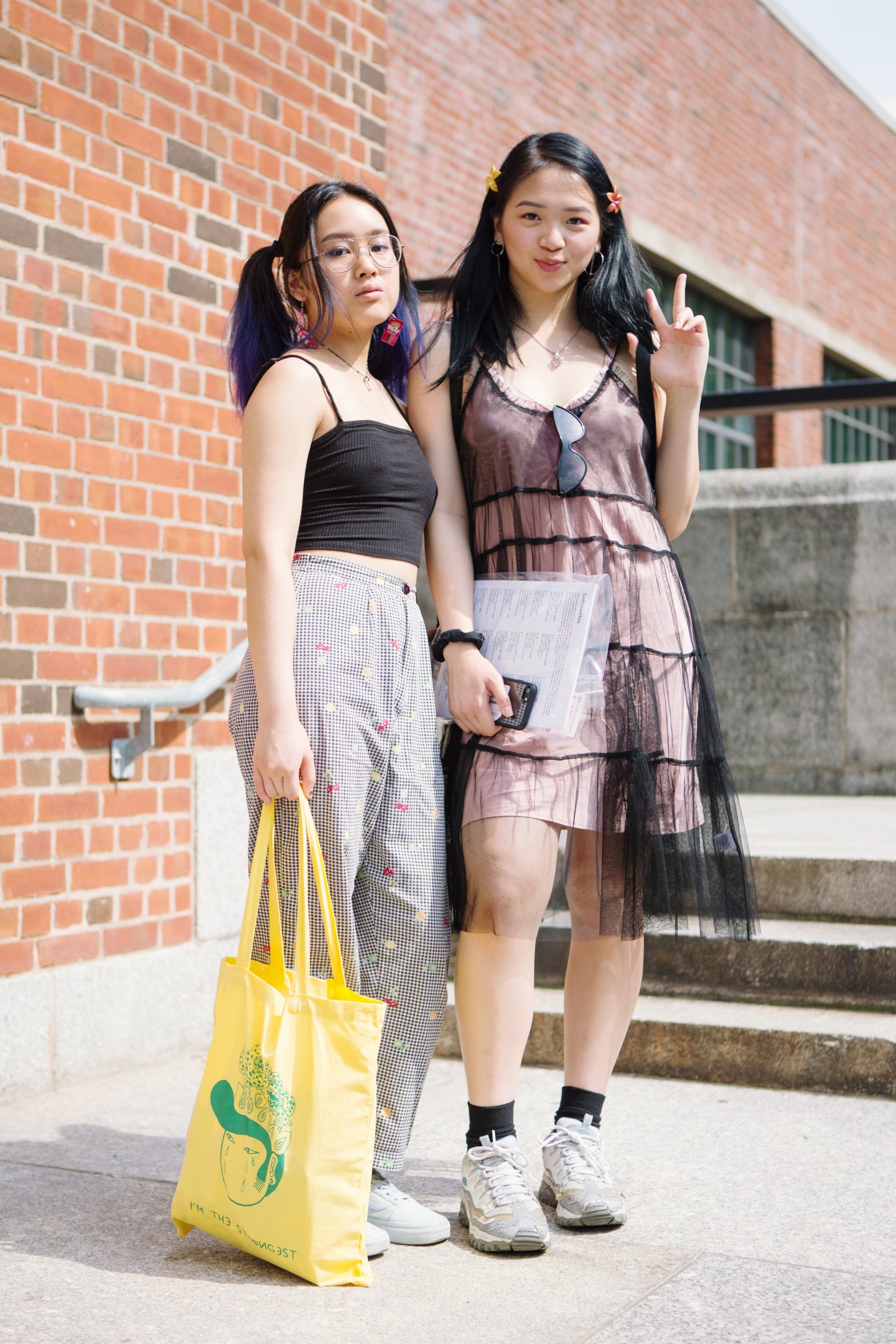 Earlier this week we shared street style from London's Afro Republik fest. On the same Saturday, we sent photographer and regular FADER contributor Mary Kang to this year's Brooklyn Art Book Fair to see what was good with street style on this side of the pond.
What she captured was what the general book-loving population has known from time  — that they are low-key the flyest people on this planet! Art book enthusiasts that slid through carried themselves with the unique styles of a heightened strength, with no two outfits looking alike or conventionally hip. This, combined with the beaming sun, made everyone's glow that much more magnified.
Some really rad trends to note — statement earrings were extra innovative (scroll on for a Pocky-charmed one!), subtly bright hair dyes are looking like a lovely and manageable summertime enhancement, ankle-grazing dresses are it, and matching your highlighter-bright mascara to your highlighter-bright sandals is the only kind of matching I'm trying to get into.