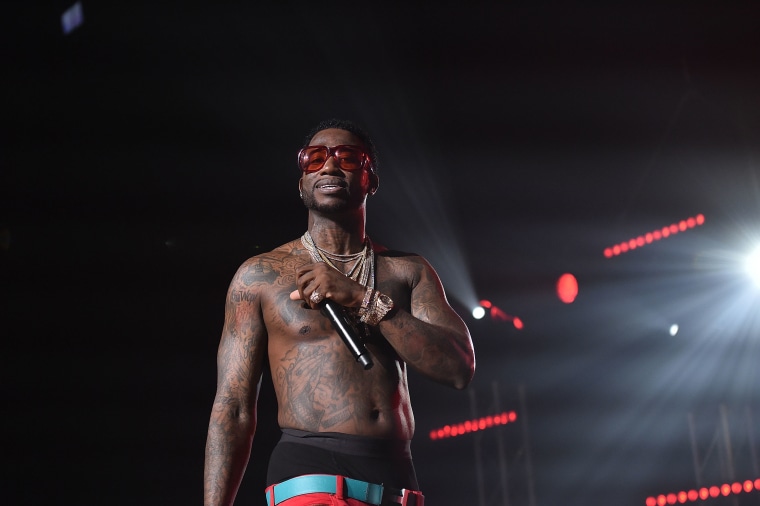 Gucci Mane looks to be making moves with his clothing venture Delantic which released late last year. The Atlanta veteran just teamed up with Stadium Goods to drop a small batch of luxe sweatsuits in black, white, and orange.
Also available are printed "Delantic" pullovers as well as graphic hoodies with "Trap Holiday" and "East Atlanta Zone 6" printed across the torso. Hoodies going for $130 while sweat pants will run you $100.
For the collection, Gucci partnered up with longtime collaborator and founder of Alamo Records Todd Moscowitz, Miss Info, and Austen Rosen. Take a look at the drop here.