Key Glock is Memphis's best new lyricist
With a string of feature-free hits and a move to Atlanta in the works, this 20-year-old rapper's got the hot hand right now.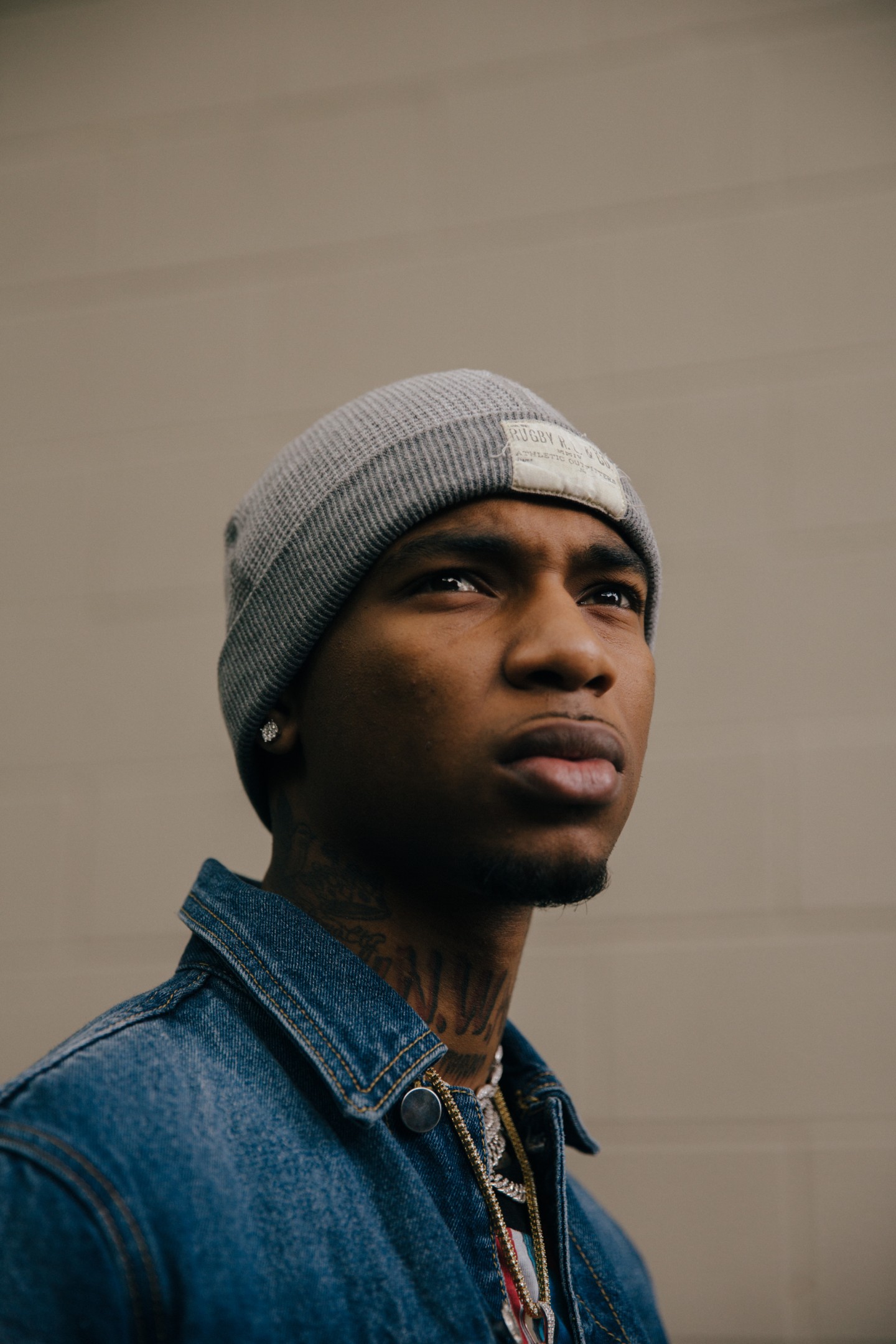 One of the perks of recording at Patchwerk Studios in Atlanta is the cookies. The recording space famously offers up plates stacked high with homemade doughy delights, and the Memphis rapper Key Glock has been thinking about them all day.
We're in the studio's upstairs lounge, where Glock and nine members of his entourage are crowded around a pool table, their faces nose-deep in bags of weed. After smelling and surveying their purchases, everyone, including Glock, begins rolling up Backwoods. Laser-focused, the slim 20-year-old — today rocking a durag, several chains, and Balenciaga sock sneakers — only breaks concentration to tell me how much he loves "smoking cookie and eating cookies" when he visits Patchwerk, and that he's in the process of moving to ATL full-time.
"At home I always gotta look over my back," he says of Memphis, between pulls from the Russian Cream-flavored cigar. "You gotta look over your back everywhere you go, but it's a thin line at home. I just gotta play my cards right, and be smart."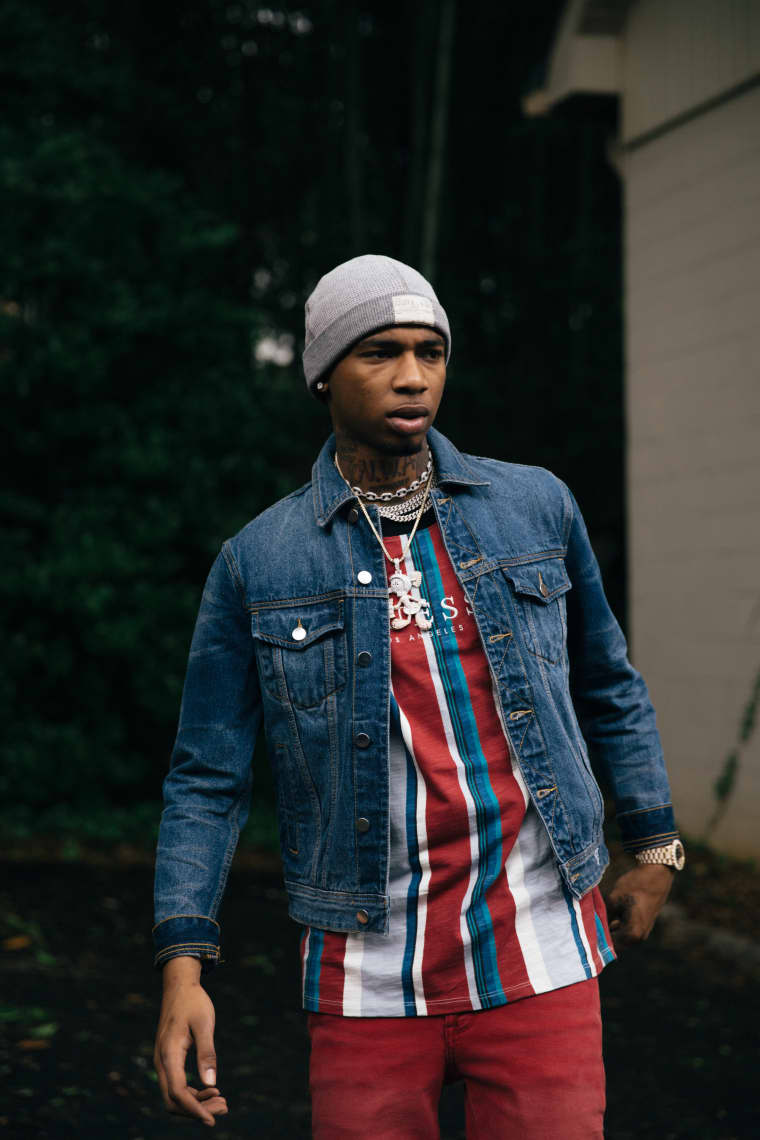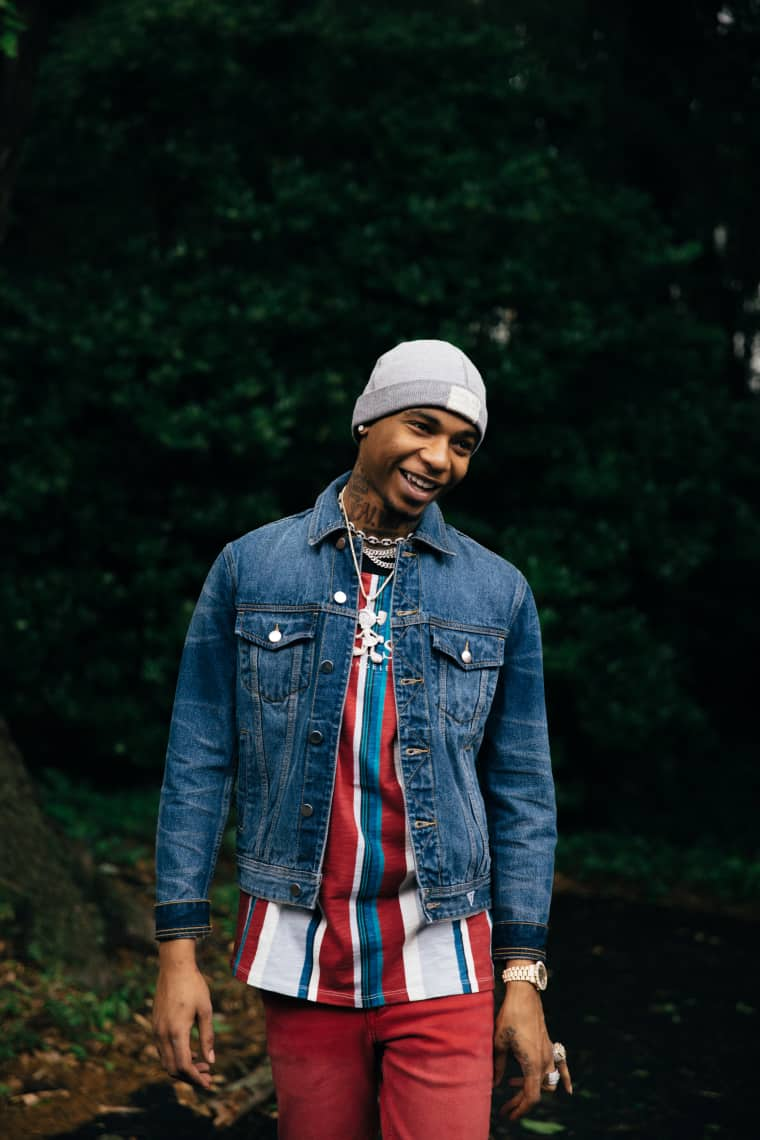 With his raw reality raps and signature "The Fuck?!" ad lib, Glock's got the hot hand right now. Currently signed to his cousin-through-marriage Young Dolph's Paper Route Empire imprint, the 20-year-old turned heads with his debut 2017 mixtape, Glock Season. Arguably one of the best lyricists to emerge from the rough and tumble "Memphis Ten" since 8Ball and MJG, the buzz around Glock intensified with the early-2018 release of his exceptional Glock Bond, which features his biggest hit to date, "Russian Cream." What might easily be dismissed as a weed anthem is actually a full-on display of Glock's underrated lyrical prowess: "Feel like Tarzan, all these trees / I get so high I can't breathe / Like LeBron, bitch I'm a king / But I never leave my heat."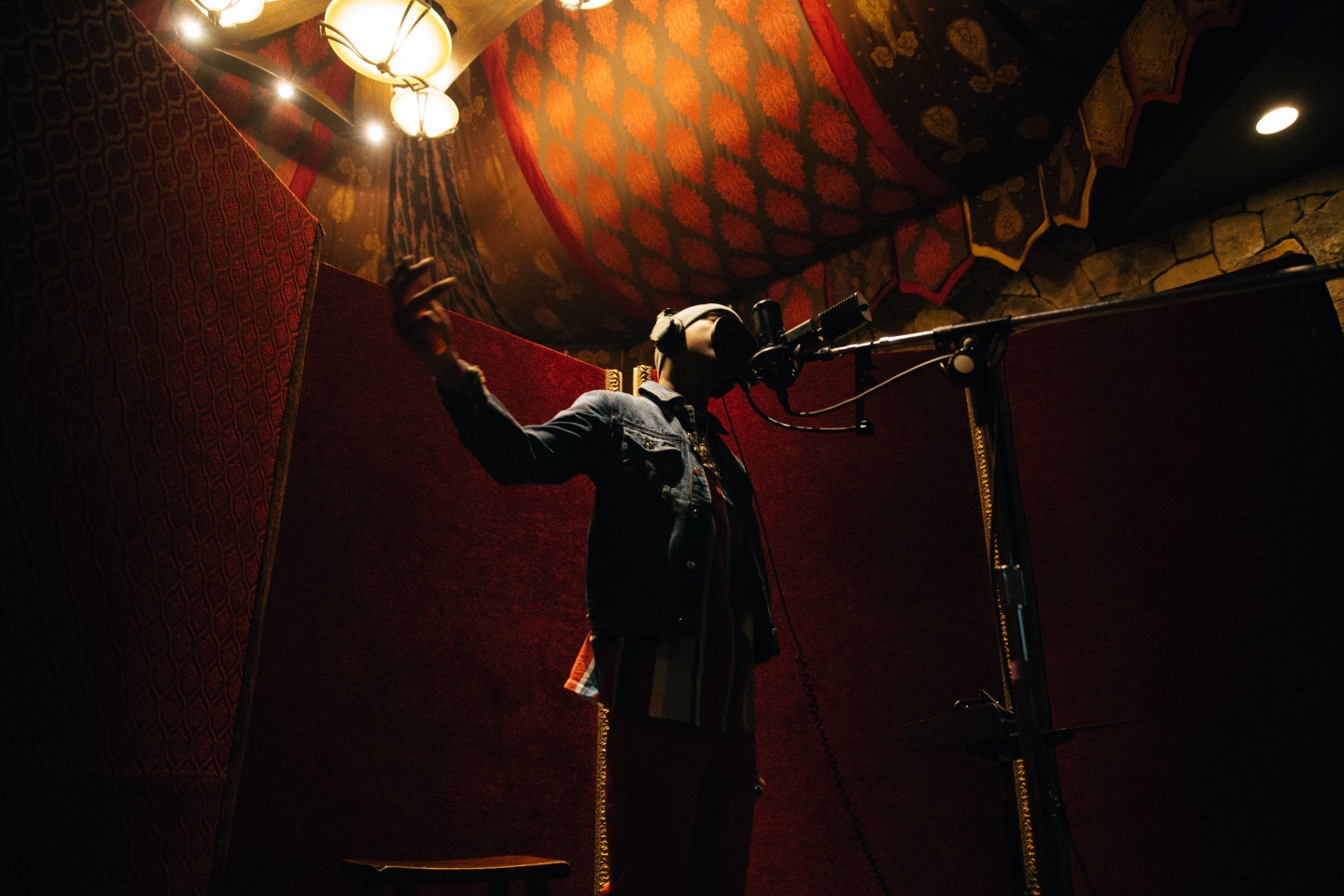 Key Glock was born Markeyvius Cathey in south Memphis. When he was 18 months old, his mother was sent to prison, where she'd be over the course of the next 16 years, in both state and federal facilities. Glock's father was in and out of his life, so his grandmother stepped in to raise him, making sure that young Markeyvious stayed in contact with his mother. "I was 5, 6, 7 years old, [and] I was going to Minnesota, West Virginia, federal and state facilities — just to visit my mother," he remembers.
Without the quintessential nuclear family, Glock's interest in street life grew. Coming of age in south Memphis was a matter of natural selection, he says, emphasizing that survival was a daily struggle. "It's like the jungle, except it's concrete," he says blankly. "Still got the prey and the predators. Eat or be eaten — that's what it is out there." Glock jokes that like Tupac and Afeni Shakur, he and his mother sometimes traded stints behind bars. "Me and my momma a whole different breed," says Glock, who was hit with aggravated assault charges when he was 18. "It has been times where she in jail and I'm not, I'm in jail and she not."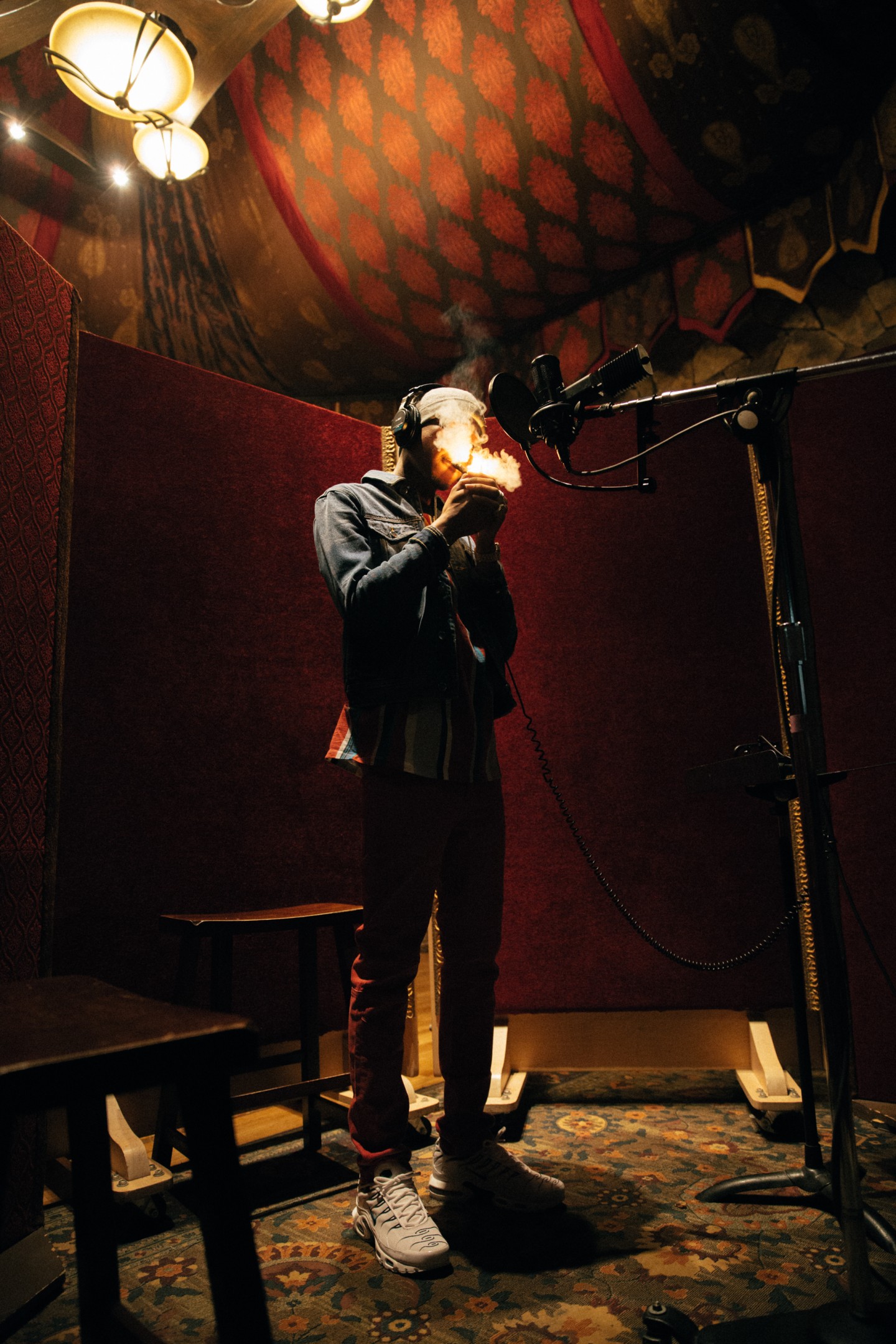 Fortunately, Glock had music as a distraction from his hardscrabble life. The first track he recorded himself was a freestyle of Future's "Ain't No Way Around It" in 2011, when he was 12 years old. He was big on Three 6 Mafia and describes Southern rap legend Project Pat as "the Drake of Memphis." Specifically, he says Pat's "If You Ain't From My Hood" and "Gorilla Pimp" changed his life. The latter's chorus — "I hustle on the low, dig dat / I ain't tryin' to go for broke, dig dat" — inspired one of Glock's breakout singles, "Dig That."
When Paper Route Empire's Daddy O and Dolph eventually signed Glock in 2017, they made sure not to coddle their protégé. "They told me I can do what I want to do, when I want to do it, how I want to do it," he says — which is advice he took, and then some. That independent spirit is part of what separates Glock from his peers; his songs, of which he records roughly 40 a week, are relatively short on guest appearances and name-drops. With no collabs outside of his go-to producers, the forthcoming Glockoma — which he says is set for release "any day now" — will keep the tradition going.

"I know if I would have used the big features I would have reached a higher peak than I'm at right now," he says. "I know I'm going to still get to that point eventually, [and] I'm going to do it my way."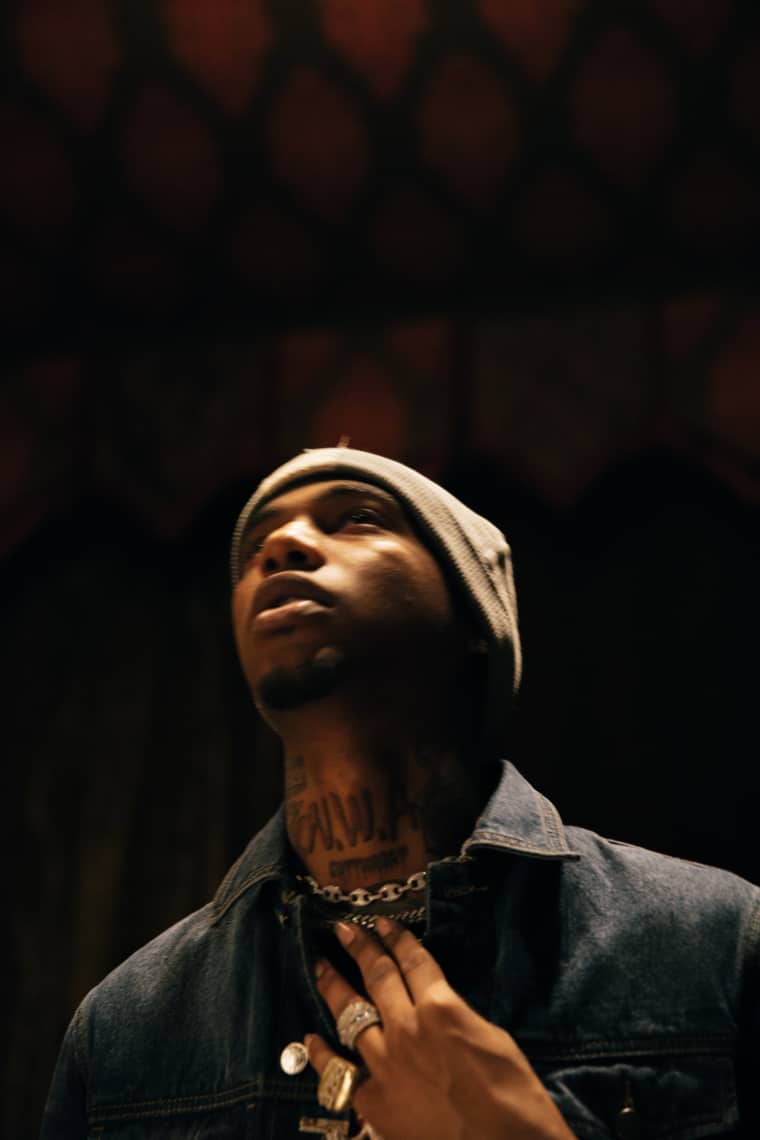 Glock's way seems to be working just fine, though he hopes the rise in popularity of less-authentic so-called street rappers doesn't sully his own real-life message. Whether it's by taking heed to maternal advice ("Momma Told Me") or being unapologetically blunt about his past ("All I Kno Is Trap"), Glock prioritizes truth. "You're supposed to be honest about everything — on and off camera, on and off mic," he says. "Anybody can get on the microphone and say they did this and that. I can go in there right now and say, 'I'm finna kill the next president,' [but] that shit ain't gon never happen. I ain't thinking about no president."
Aside from those cookies, which were all systematically devoured by his boys over the course of our interview, Glock's current focus is on his family (he just bought his mom a new Benz), moving his entire team to Atlanta, and doing more shows. He's already done somewhere between 100 and 150 in 2018 alone, performing with the sort of unwieldy energy that once caused him to break his leg. "I'm so for the moment," he says. "I got everything I want. I ain't in no rush. I ain't trying to crash."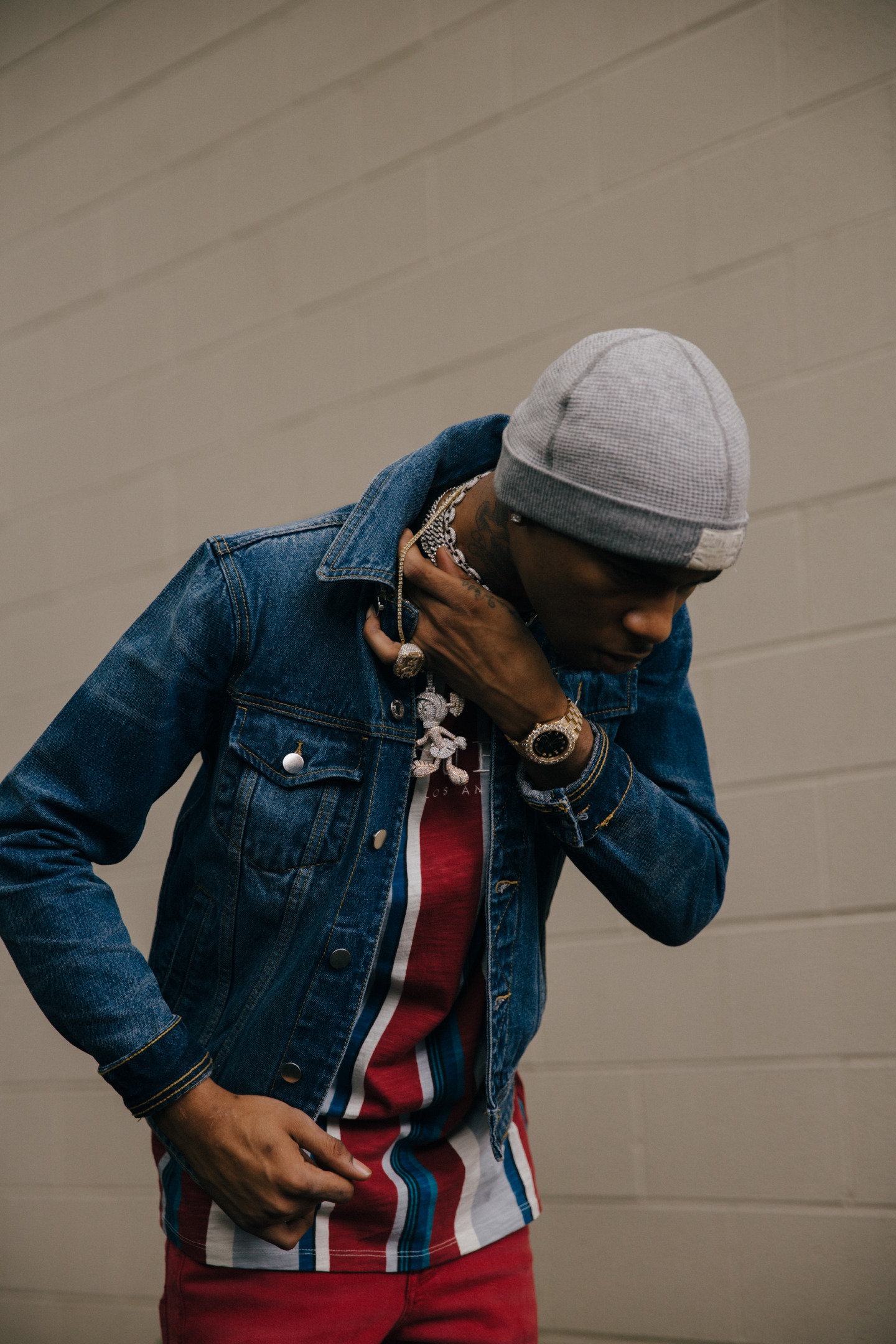 Watch the "Russian Cream" video: