These are Brooklyn's brightest and flyest young DJs and producers
Students from youth music education non-profit Sonic Arts For All share their favorite programs and songs, and what it means to be young musicians.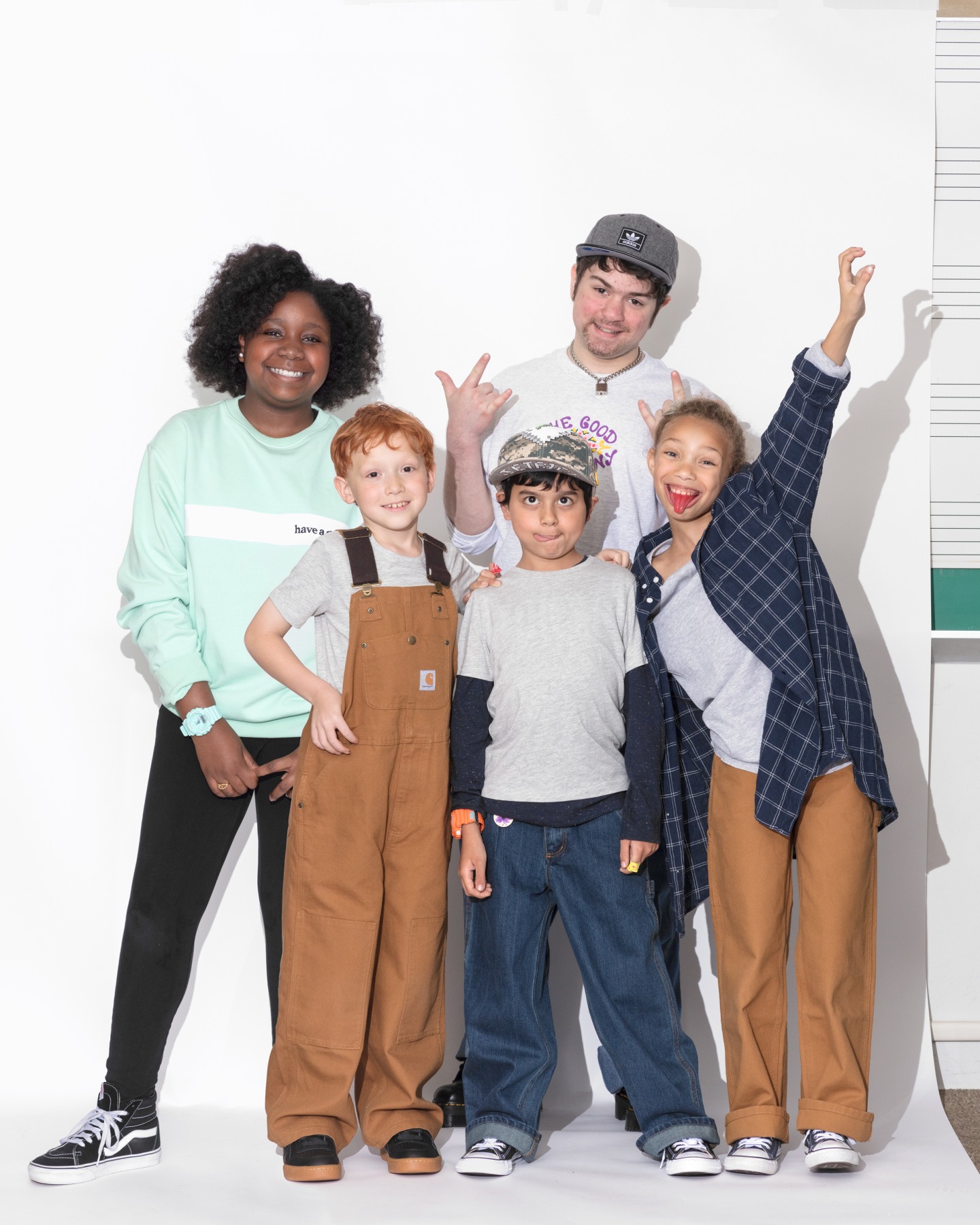 Every Sunday, at Brooklyn College in Flatbush, students in the Sonic Arts For All program gather for private lessons and group classes in DJing and production. The organization, launched in 2016 and funded via a combination of proceeds from local benefit concerts and individual donors, employs an eclectic roster of teaching artists. From club DJs to studio engineers to jazz, rock, and noise musicians, SAFA's educators school Brooklyn's youngest aspiring DJs and musicians in music technology.
Through partnerships with companies such as Apple and Korg and sponsorships from smaller music tech startups like Auxy, Artiphon, and Specdrums, SAFA has been able to provide invaluable access and music literacy to local kids who need it most. "There are less than five public schools in the city that have some sort of music tech program. Meanwhile, the entire music industry and a lot of higher education in music is based in music technology," says Max Alper, SAFA's founder. "Why are K-12 and special needs kids, especially ones coming from lower-income areas, being left out of that equation?"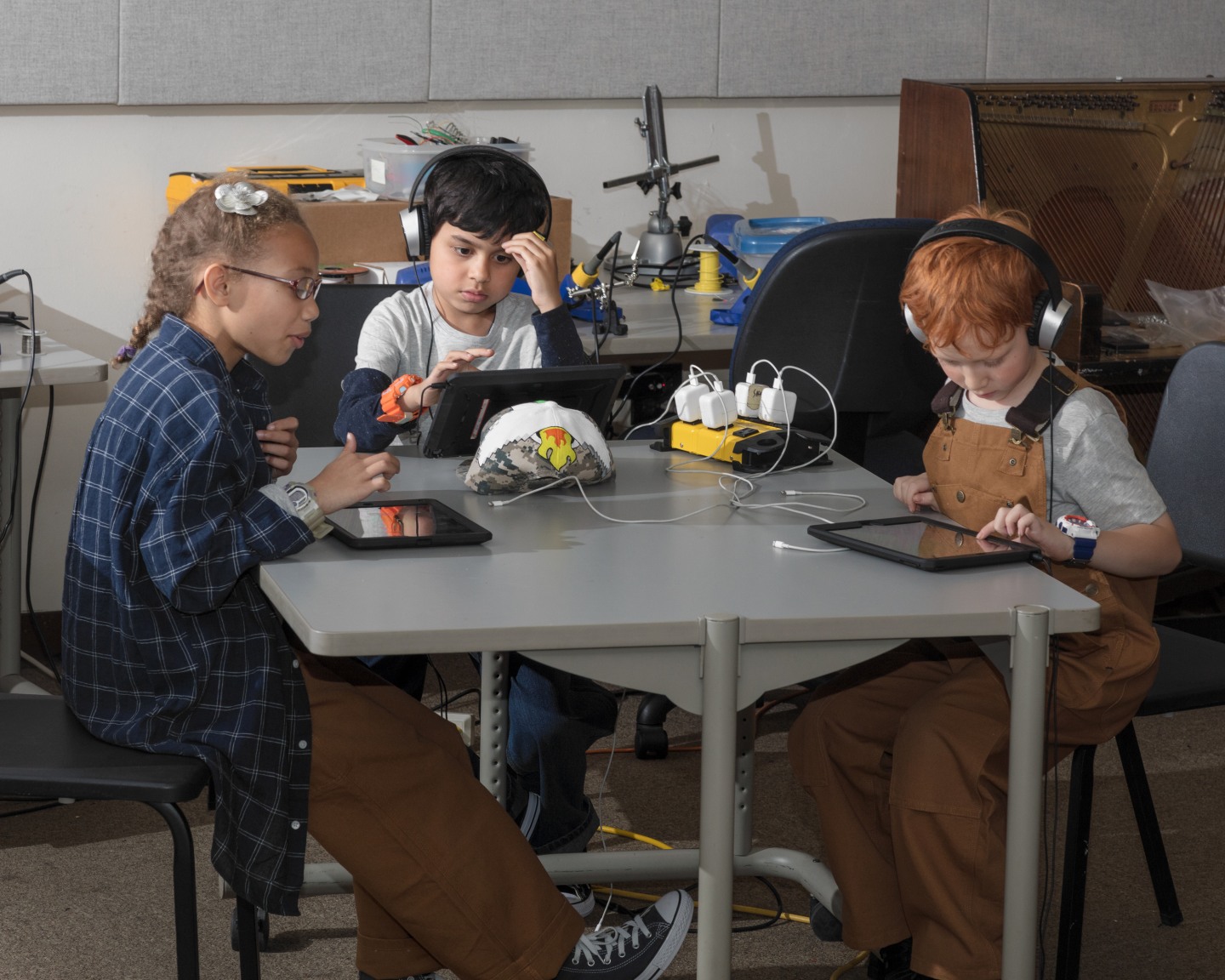 These days, SAFA operates in both Brooklyn and San Juan, Puerto Rico, and its supportive community has grown to include the experimental music collective and label, NON Records. The label is releasing SAFA! New York City a compilation project of original music from SAFA students, premiering on The FADER today.
On a sweltering Sunday in May, we went to Flatbush to visit some of SAFA's most active students — Max, Egon, Simone, Avery, and Makenna — to find out what exactly goes down in a SAFA class, how they fell in love with listening to and making music, and what being able to do this work means to them.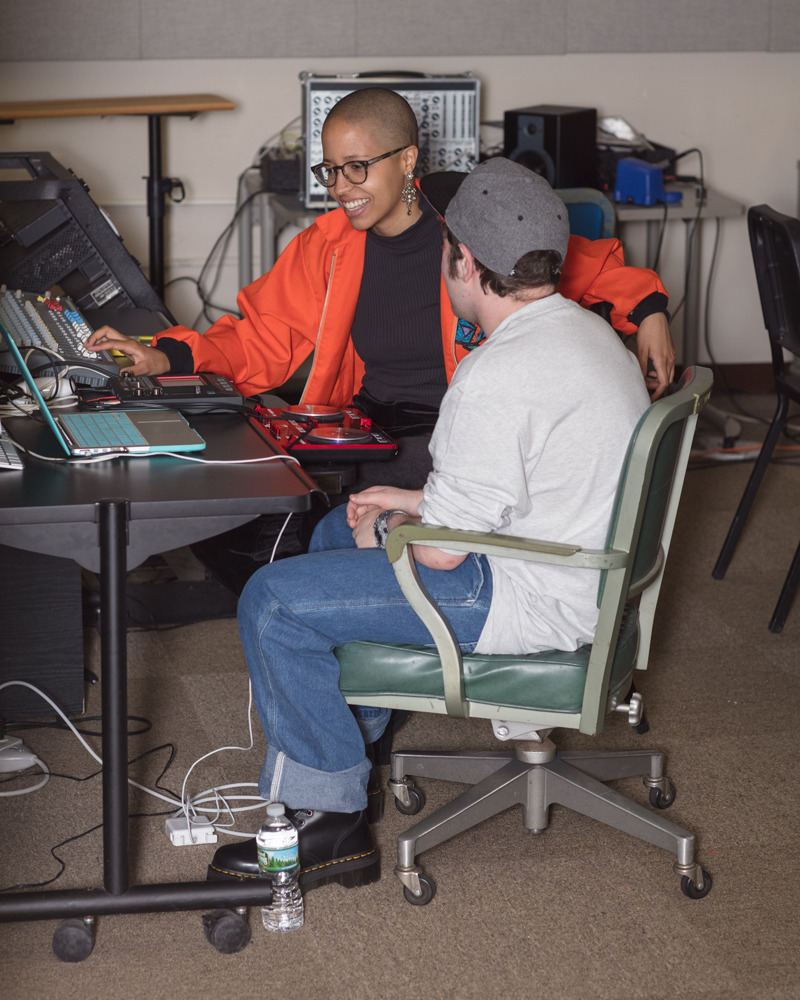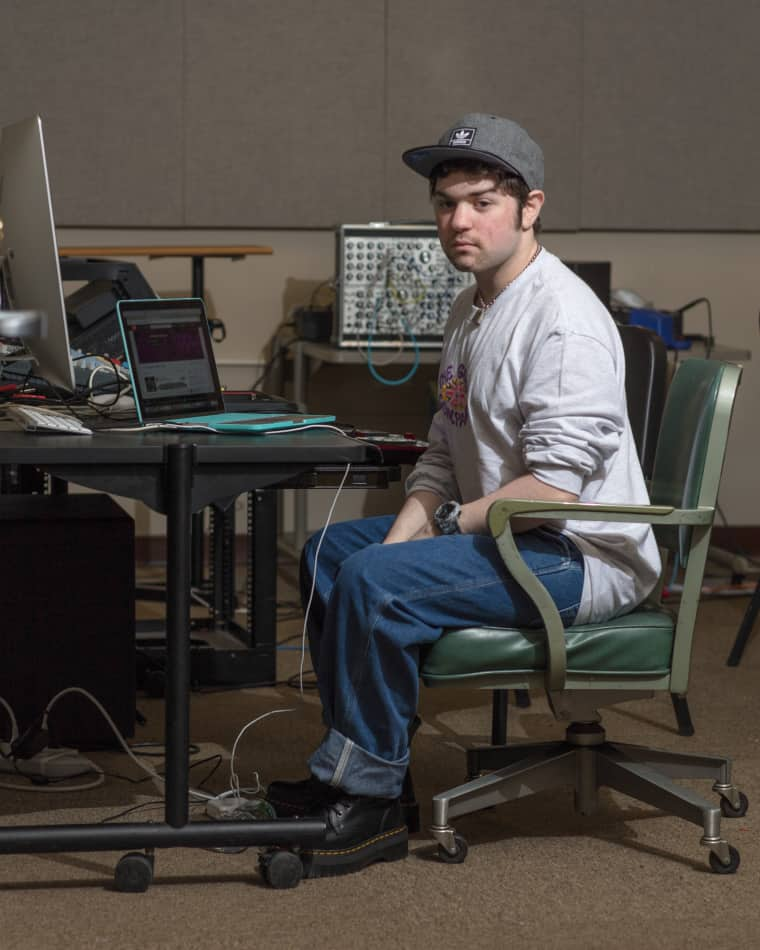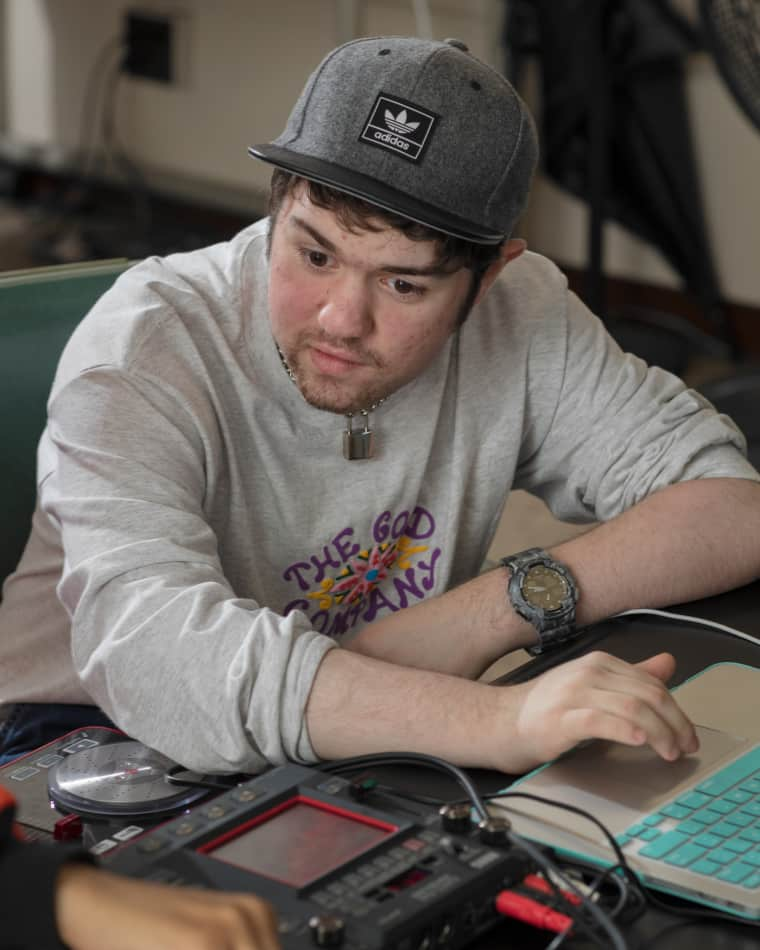 Max, aka DJ Grimer, 16
How did you first get into music?
I used to listen to classic rock and heavy metal, stuff like System of a Down. Then I got into electronic, techno, and trance. Then it went to hip-hop and rap. Now it's shifted into one giant blend. But when I started making music? I used to see Skrillex and Deadmau5 performances on YouTube and be like, I wanna do that. But I didn't have any of the equipment.
Eventually, I found this program called Virtual DJ, which is completely free to use. And, I just started putting together mixes of tracks that I like, like underground dubstep and electronic, and putting them up on YouTube. I started [DJing] around 2014, and recently stuck to the name Grimer because it's my favorite Pokémon.
What song are you most excited to play when you're DJing these days?
I like a lot of old school classics like Aphex Twin and Boards of Canada. "Window Licker" by Aphex Twin is one of my all-time favorites. It's a really good, spacey track. I'm into a lot of underground rap, and a lot of mainstream too.
Are you working on any specific music projects?
I'm actually in a riddim crew called The Rogues. We're trying to prepare an EP or a mixtape that we may put out for free. We're going to have one or two tracks from each of us, and we're going to put it on our official SoundCloud.
Who are some musicians releasing the coolest music right now?
$uicideboy$ are coming out with some really good shit. They cover topics that a lot of rappers are afraid to touch. They're bold. Lil Skies is coming out with some good stuff. Also Bjork, Bill $aber, SOPHIE — she's fearless — and Vince Staples.
---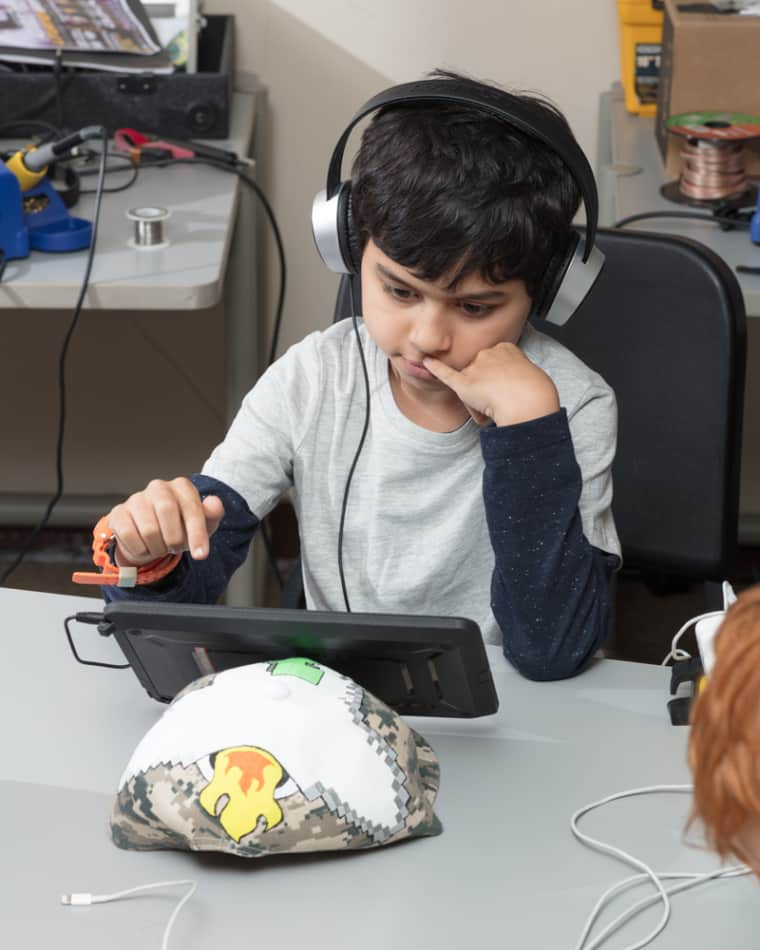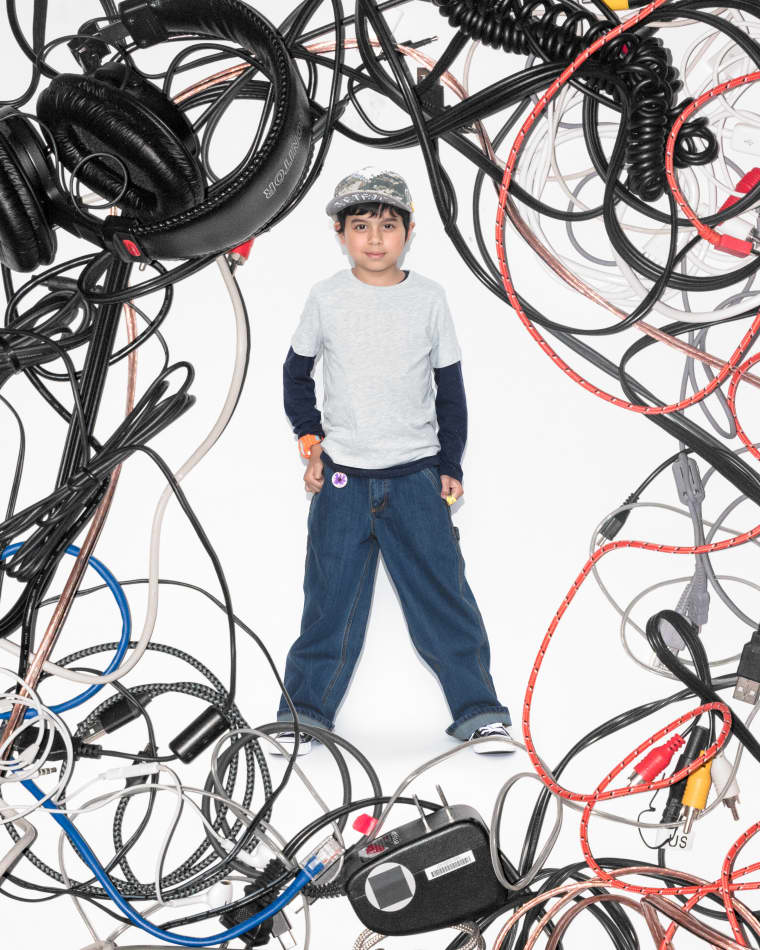 Egon, aka DJ Thunda, 8
What music inspired you to make your own music?
Hip-hop. All kinds of hip-hop.
What's your favorite thing about coming to SAFA?
I get to use so many different apps. [My favorite app is] Animoog. It's too expensive [to use at home]. [At home], I use Auxy and Garageband.
What's your favorite thing about being a DJ/producer?
Everybody gets to listen to the music. It's fun.
Do you have a song that you're most excited to play when you DJ?
All of my songs that I use [to DJ] are actually... I made them.
Who would you dream of making music with or DJing for?
My friends from school.
---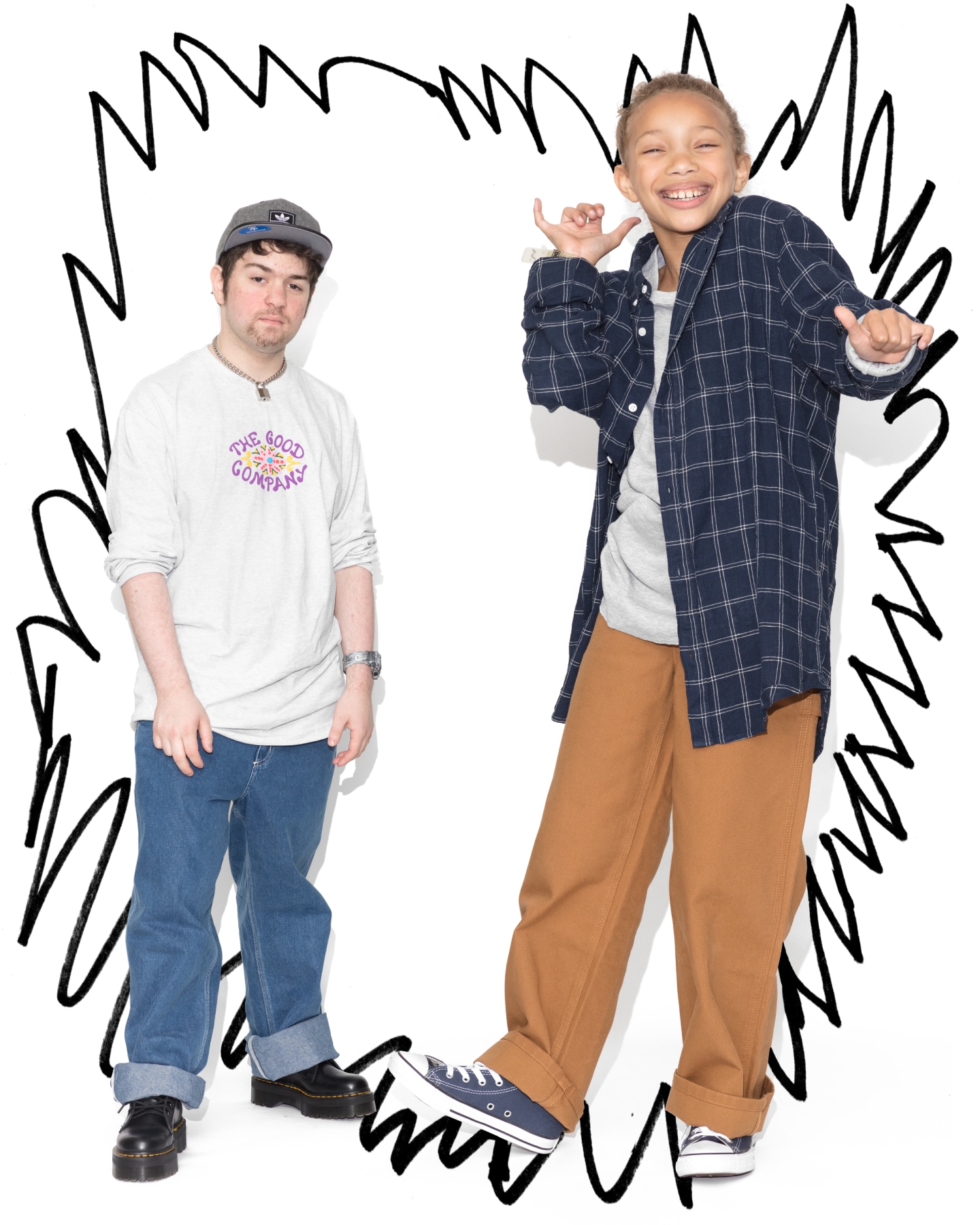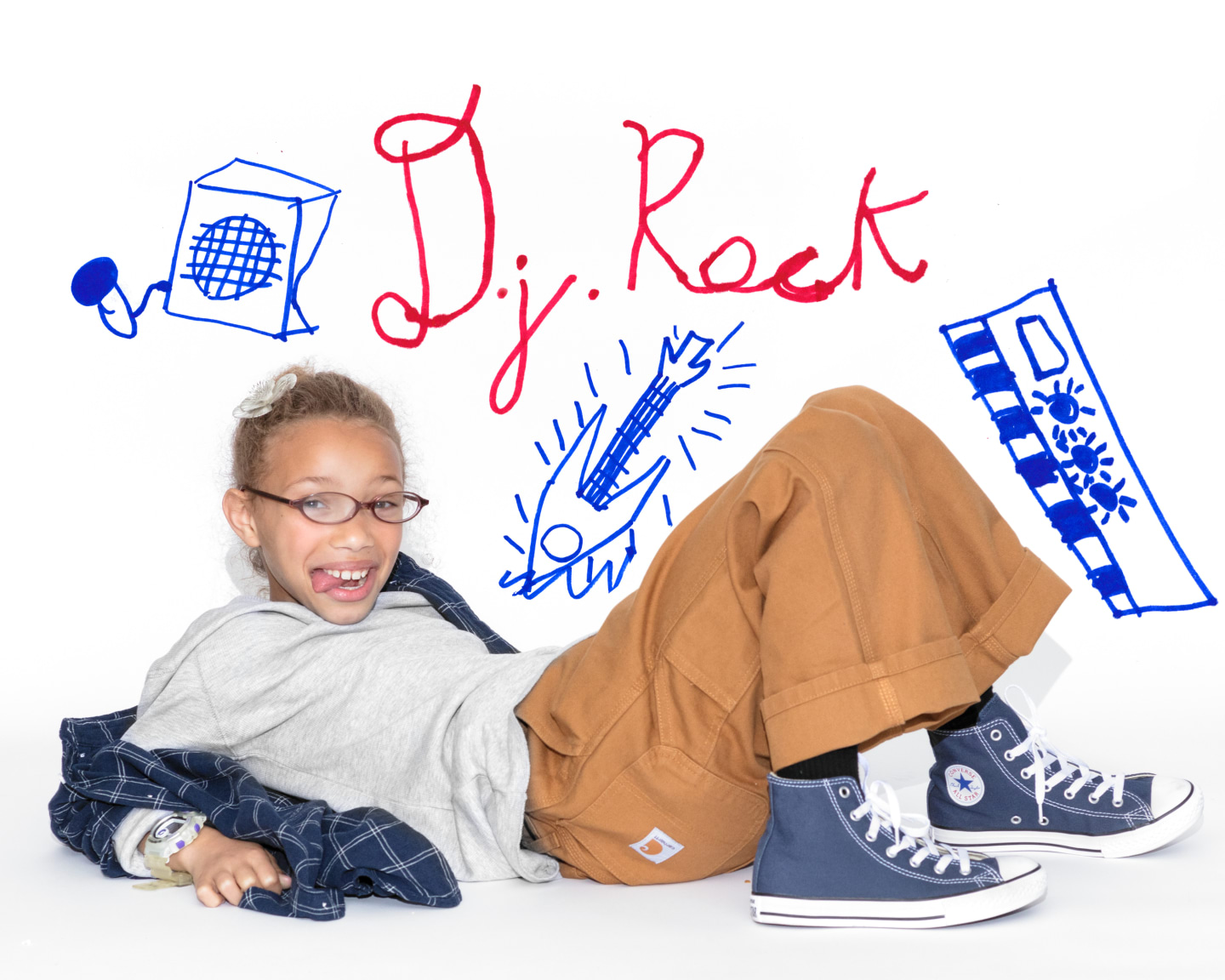 Simone, aka DJ Rock aka DJ Scratch aka DJ UniKitty, 9
How did you first get into music?
I took guitar lessons, but then it got really hard. Then my mom told me about this thing called SAFA, and here I am now. At first I was happy with music because it was easier but then I realized that just because things get harder, you don't need to quit them. The reason DJing was really hard for me was because [even though] I got to listen to all my favorite songs it, it was really hard to play with a really good song. Even though you're making it into an even better song, like your own version of it, I really like most of the songs the [way they are].
I've become more interested in [the cartoon character] UniKitty, that's why I also started calling myself DJ UniKitty. Like UniKitty, I have really major anger issues. I get really angry, but I don't breathe fire at people. I can make a really good impression of her, though. If you want to hear how she roars, just come to me!
Do you practice DJing at home, too?
I don't have the technology. It's not like you can get a whole bargain bin that says "DJ Equipment — $59.99."
What song are you most excited to play these days?
Sometimes I go with older songs like, "Watch Me Whip." And sometimes I like to go with newer songs like "Havana" from KIDZ BOP. And this really nice song called "Dynamite" by [Taio Cruz].

Are there any musicians who think make cool music, or any musicians that you want to be like?
It's not really a musician, it's a band. It's the band that wrote this rock song, "I Was Made For Lovin' You." Kiss!
---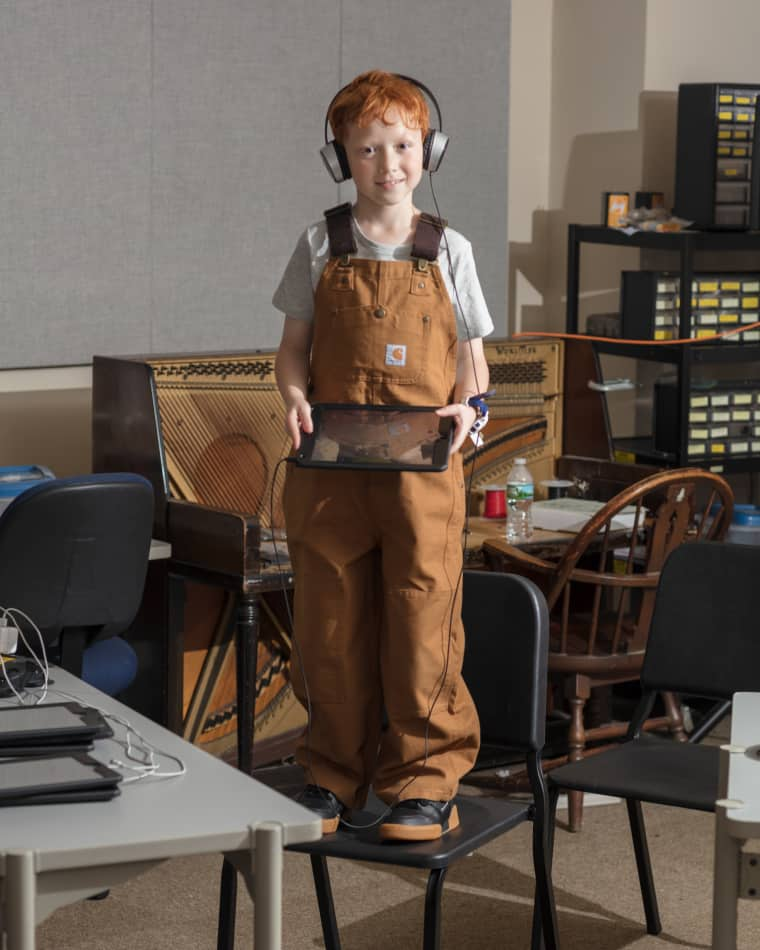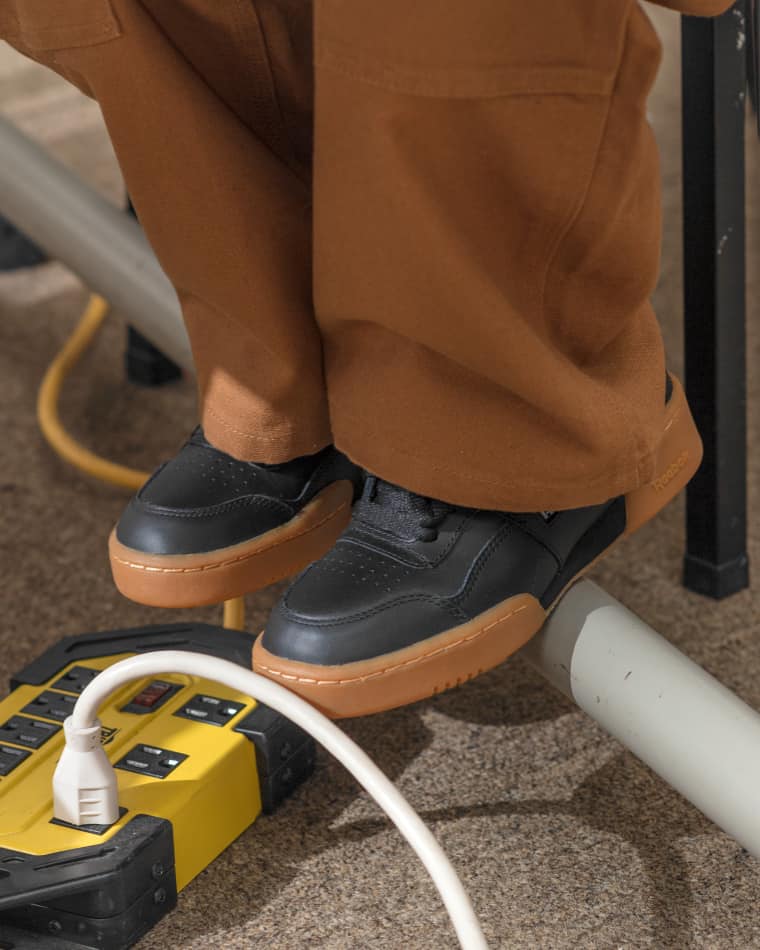 Avery, aka DJ Avery, 7
How did you first get interested in music?
My dad told me that there's a music program here. I went here and then when I liked it, I started to come [back].
Is there a song that you really like right now, that you like to play?
"Despacito."
What kind of music do you like to make?
I like the drums on the apps.
Are you working on any specific music projects?
Sometimes we work on one song. It doesn't have a name yet. [I have another song] called "Happy Father's Day." It has some funny tunes to it. I think I used Garageband.
Is there anyone in the world who you would want to make music with or DJ for?
Justin Bieber.
---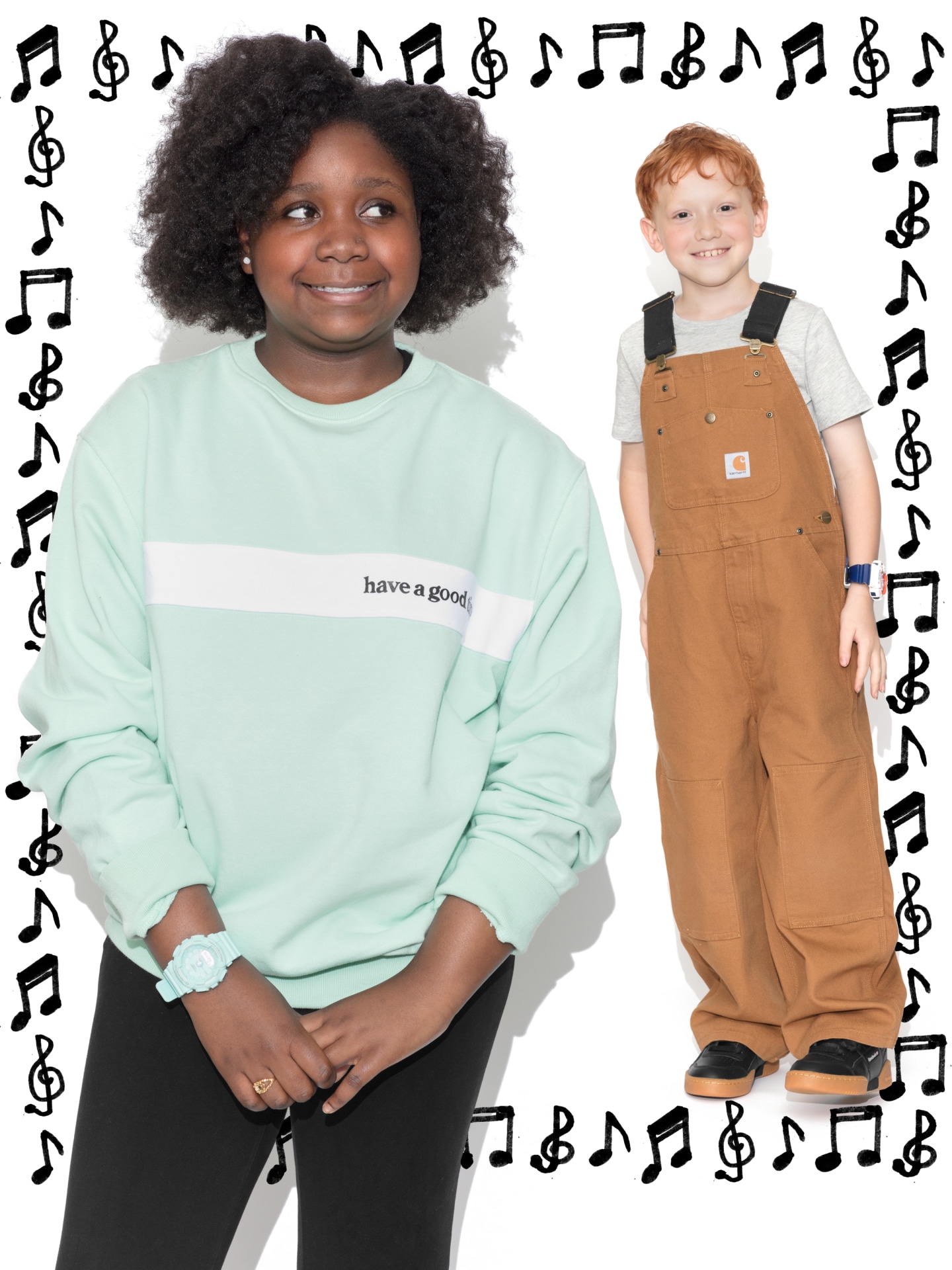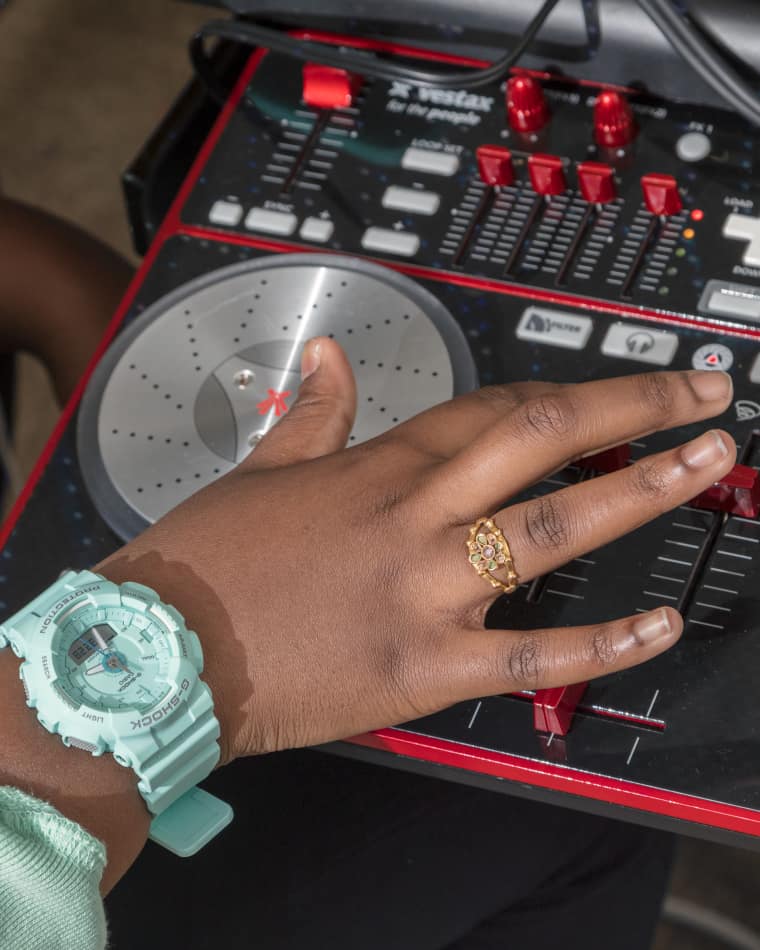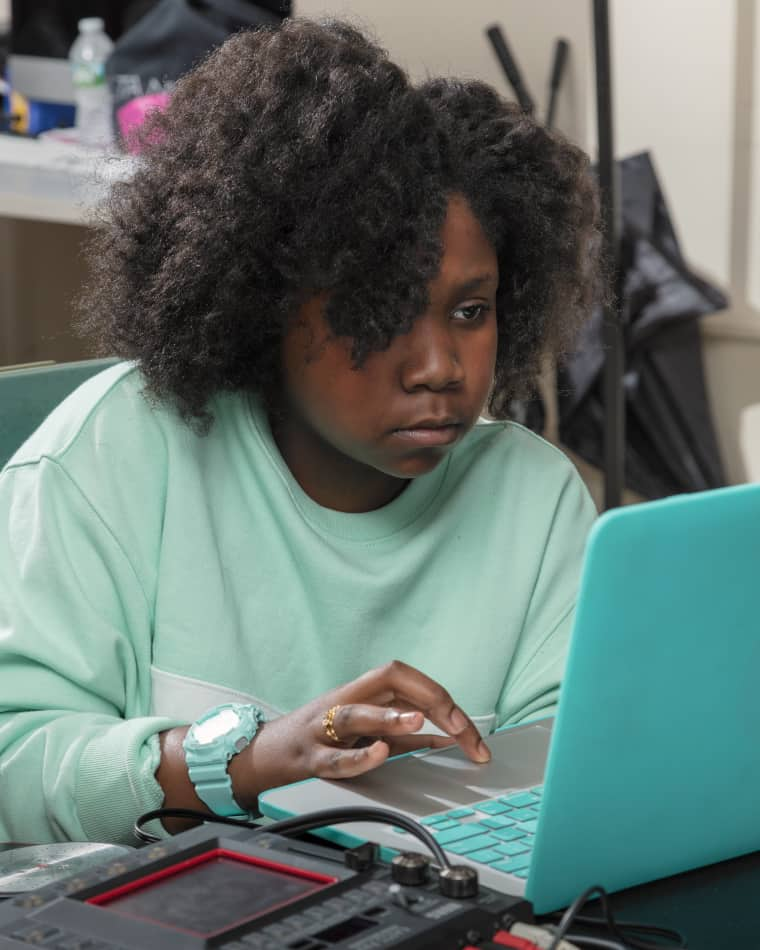 Makenna, aka DJ Storm, 11
How did you first get into music?
I got into music when I was 3 and a half. There was a violin teacher in my apartment [building], and I've been with her ever since then — for 7-and-a half years. After that she taught me keyboard. In my elementary school in 4th and 5th grade, I learned how to play the flute. And in my new school, now, in 6th grade, I learned how to play the drums.
What do you like most about coming to SAFA?
My favorite part is that I'm not under a lot of pressure. It's not an actual job. It's something where I can have fun with it but I'm still actually doing work. I feel like the instructors here get the musical side of me. At my school, if I talk about it, we don't have full conversations about it. So being in a place where they understand me, and I can be me, is just really cool.
Which musicians would you say are releasing the coolest music right now?
Right now, Ariana Grande. Me and my friend Mirette love her song, "No Tears Left To Cry."
I like this artist named Zedd. They have a song called "The Middle." I can't remember the woman's name but I heard about it because my friends Mei and Shui, they're models, and they did a Target commercial with that song. It's one of my favorite songs right now. I guess Drake, too. Everyone's obsessed with him.
Who would you dream of making music with or DJing for?
To make music with, I would say DJ Khaled because he is also a producer, so we work kind of in the same field. Listening to his songs, just like the beat... My favorite kinds of music are just really hard instrumentals. For example, the song "Wild Thoughts," if you listen to the instrumental, it's really good. To make a song for? That's a hard question. Either Rihanna or Beyoncé. I'm gonna go with Beyoncé, because I really like Beyoncé.
---