Nine years into her pop career, Tove Styrke is more confident than ever
And her inventive earworms are primed to get the recognition they've always deserved.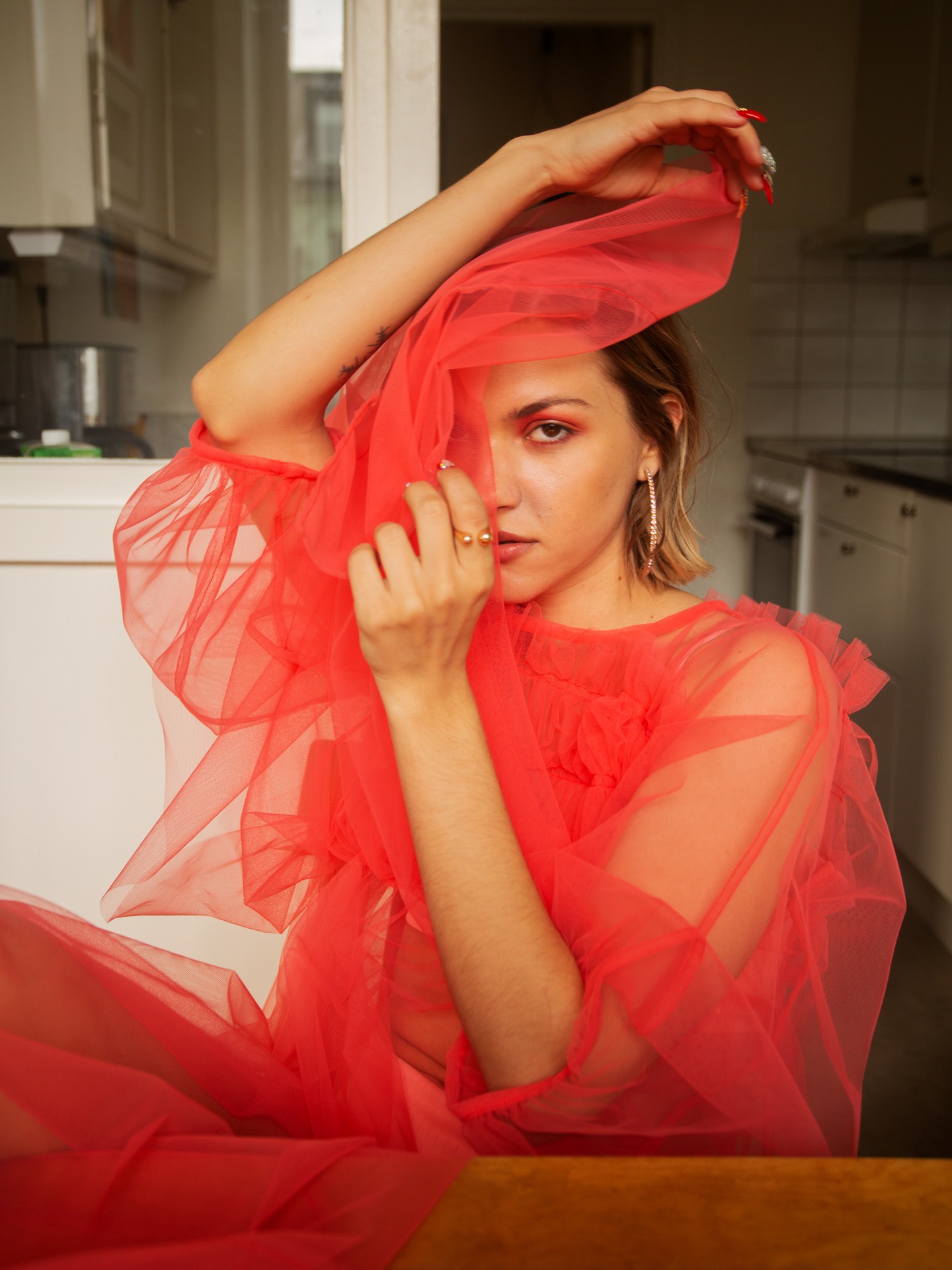 Tove Styrke has a long night ahead of her. At her stylist's high-ceilinged apartment in Stockholm, the Swedish singer is dedicated to finding the perfect "pop princess" look for a video shoot in London tomorrow. "I'm going to be my best, most delicious self," she says, smiling into the camera that we're FaceTiming through. Styrke is currently in a get-up that any early-'00s TRL star would envy; she flings herself onto a squishy couch and angles her phone to show off a boxy denim jacket and red PVC pants straight out of the "Oops!... I Did It Again" video. "But we're not finished yet," she says, distracted-sounding, playing with a saucer-sized hoop in her left ear. "It's got to be bomb."
At 25, Styrke has been on the margins of pop's A-list for nearly a decade. With a clutch of recent co-signs, her eccentric earworms are primed to finally get the recognition they deserve. This past spring, Styrke opened up for Lorde on 15 dates of her U.S. arena tour, and the pair teamed up at a Minnesota show for a gorgeous cover of Robyn's "Hang With Me." "I loooooove her!" Styrke says of Lorde, clasping her hands to her heart. "She's been able to keep doing her own thing [without] adapting to a certain framework. That's super inspiring." This summer, Styrke will support Katy Perry on a run of European dates; when I ask about it, Styrke launches into a technical breakdown of Perry's "Teenage Dream" that's worthy of its own Song Exploder episode.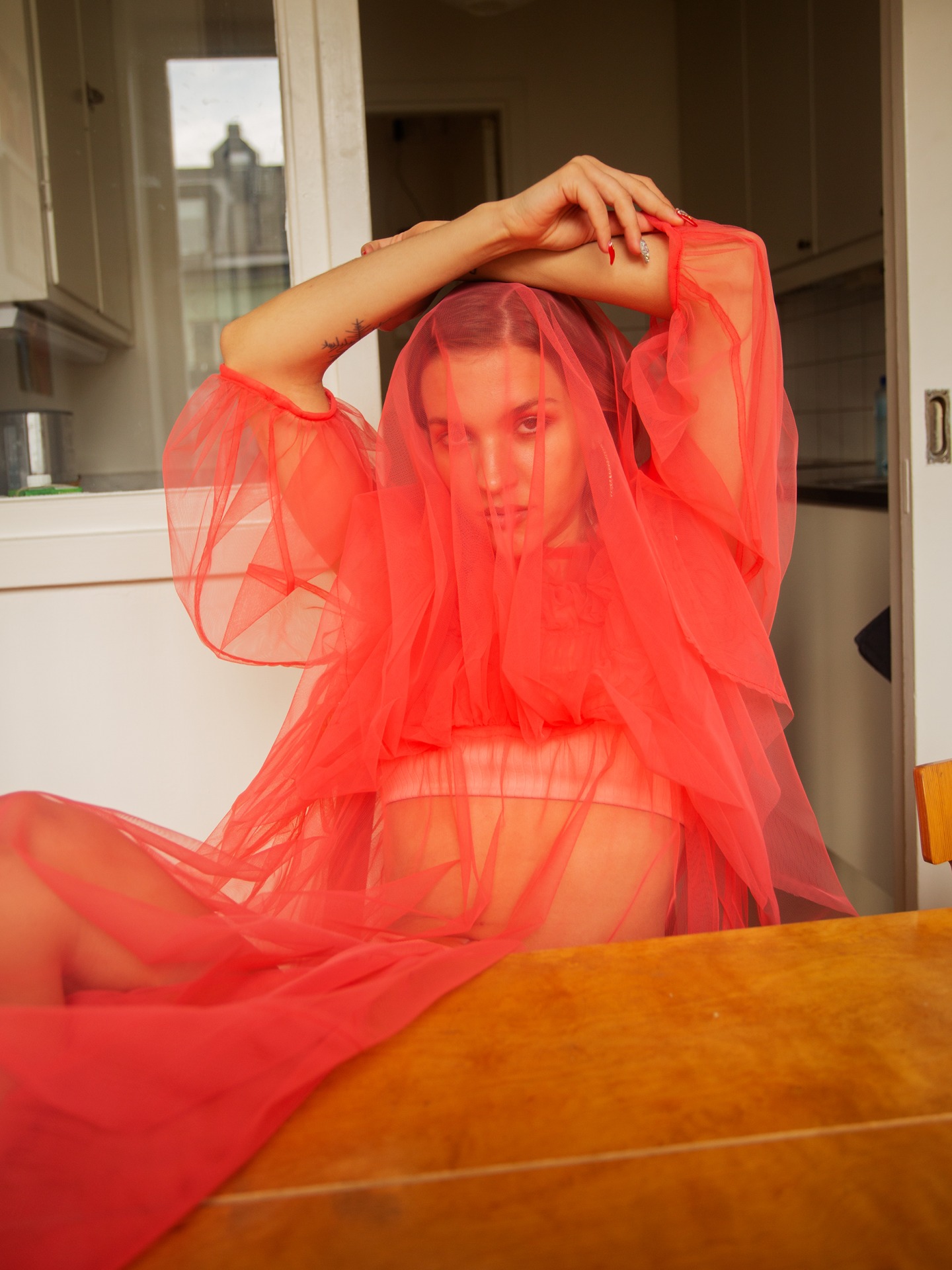 "I've always been hands-on with everything. I haven't been able to do it a different way, ever."
Styrke grew up in Umeå, a northern Swedish city known for brutal winters during which the sun never once rises. Her father had been a successful musician before she was born, scoring a No. 1 hit in the country as part of the dansband Max Fenders. She was an early student of pop, performing Whitney and Mariah power ballads at school assemblies and developing a Björk obsession at age 10 after discovering her music on LimeWire. "That was the first time I reflected on production and how much it matters," Styrke says. "I couldn't understand what she was singing, but it brought you into another world. You could close your eyes and be somewhere else."
At 16, Styrke was invited to join the sixth season of the blockbuster Swedish talent show Idol after the producers received a video of her singing in a school concert. Following a run of preternaturally self-assured performances, she finished in third and landed a deal with Sony Music Sweden. "I never saw it as a thing that would make me an artist," she says of the show. "But it could make me a household name, and it meant that I got a record deal." A year later, Styrke released a great debut album, most of which she co-wrote. Her subsequent live performances showed a post-Lady Gaga instinct for spectacle: she returned to Idol in 2011 to perform her punchy single "Call My Name" wearing a frizzed-out platinum wig and platform shoes, looking like she'd escaped from one of the late Alexander McQueen's otherworldly runway shows.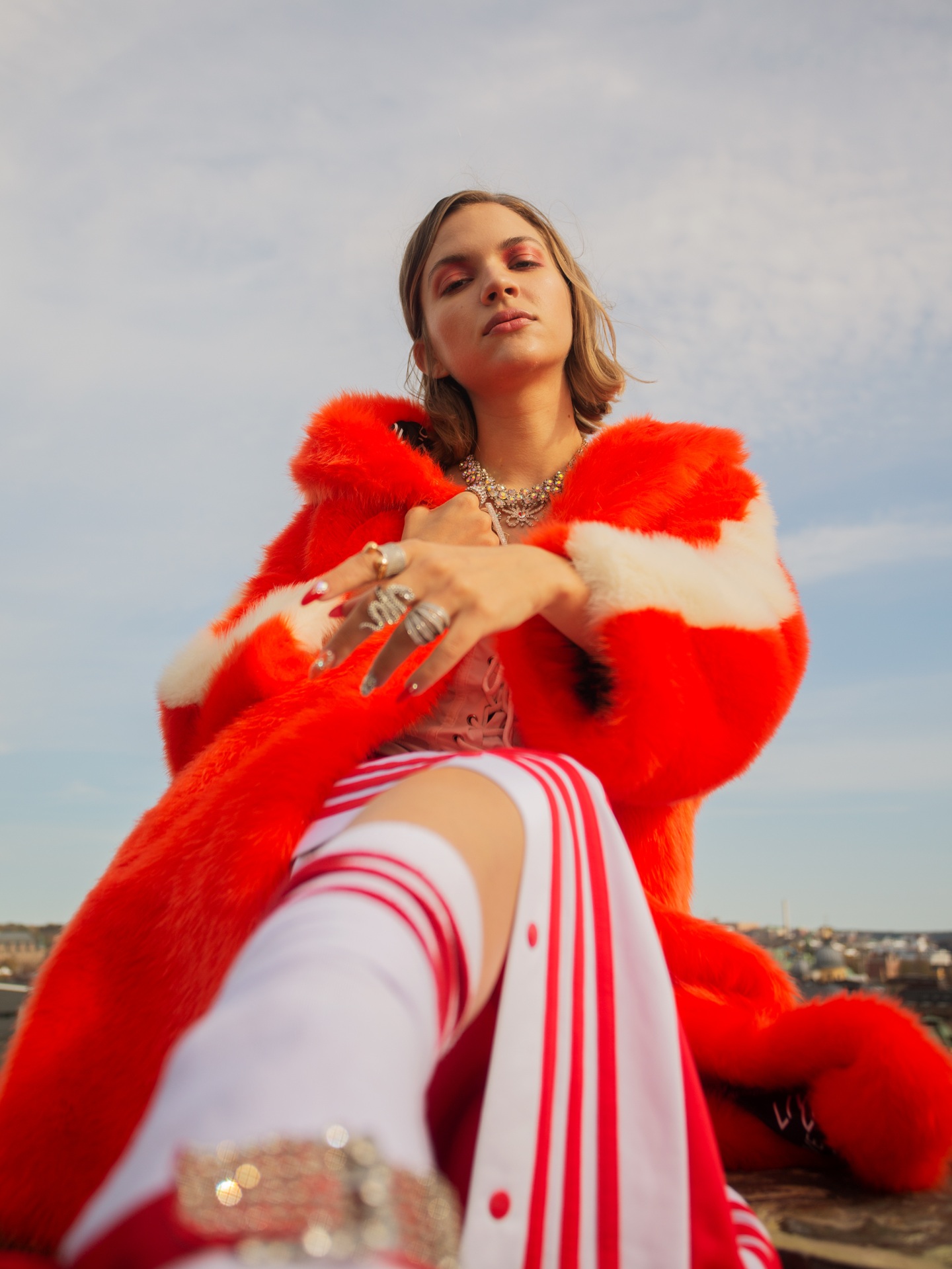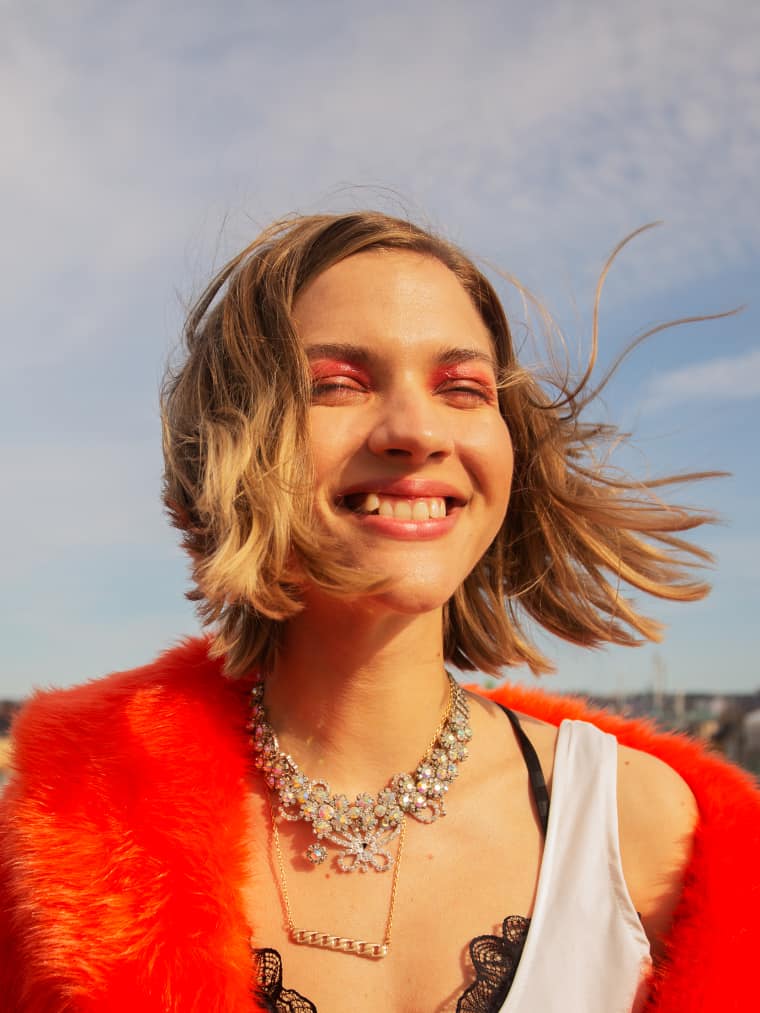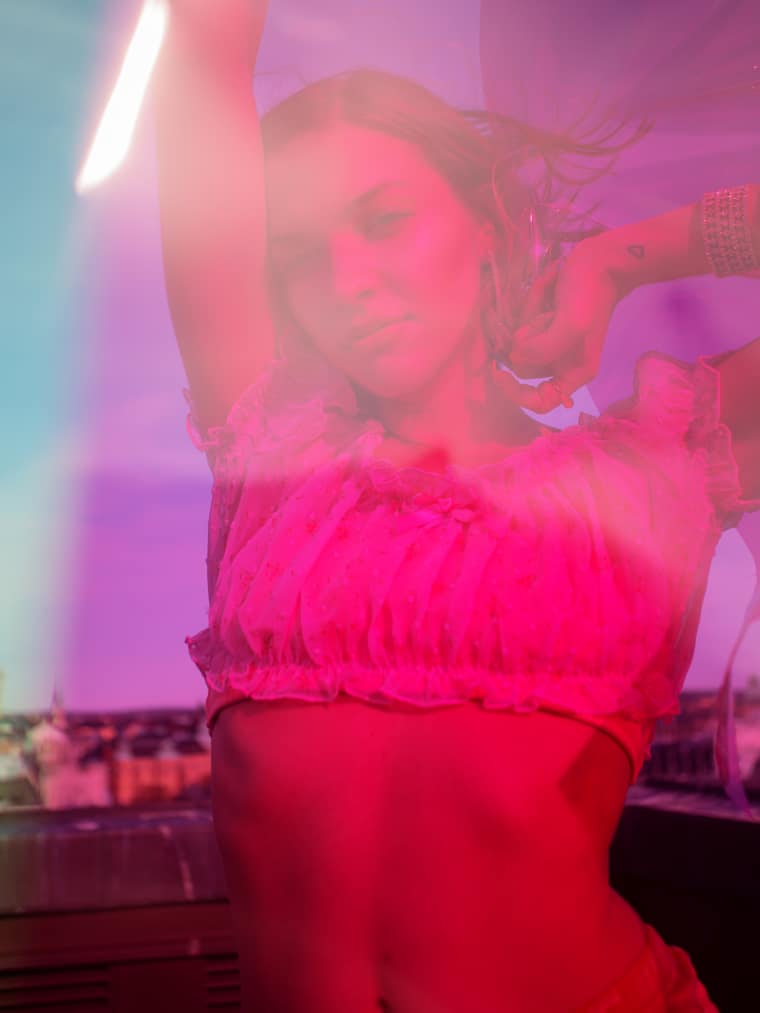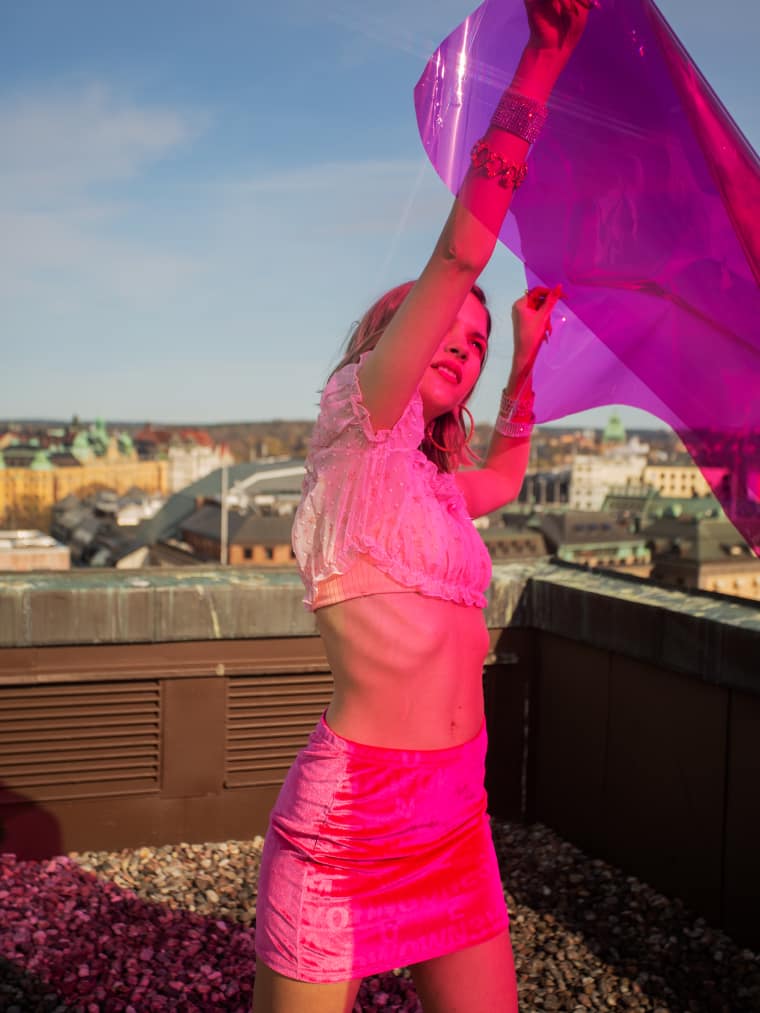 Styrke's latest album, Sway, released in May, is a short and very sweet triumph, with eight inventive pop songs that align Styrke closely with the genre's current forward-thinking vanguard. Her double-time delivery on the title track brings to mind similar tricks on recent songs by Hayley Kiyoko and Julia Michaels, while "I Lied" would sit comfortably alongside the cyborg-pop of a Charli XCX mixtape. Apart from a synth-driven rework of Lorde's "Liability," Styrke co-wrote every album track, spending long days with producer Elof Loelv, who helped perfect the vocal effects and instrumental quirks that give Sway its refreshing oddness. "I really wanted every song to have its own idea, melody, and sound," she says. "I've always been hands-on with everything. I haven't been able to do it a different way, ever."
Nine years into her career, Styrke says that in some ways she feels like a veteran. "But in some way I feel like I'm new. I've never been this confident before. I always want to keep expanding." With pride, she describes how plowing her earnings back into her work gives it extra personal meaning: the label's budget wouldn't cover extras for last year's breathtaking "Mistakes" video, so Styrke recruited a group of girlfriends to play runaway brides who let loose at a rave. With her resourceful approach and perfectionist bent, it would be thrilling to see Styrke headlining the arena stages that she has been playing as a supporting act. Would she like to be as big as Perry? "Yeah," she says, without missing a beat. "But doing it my way."