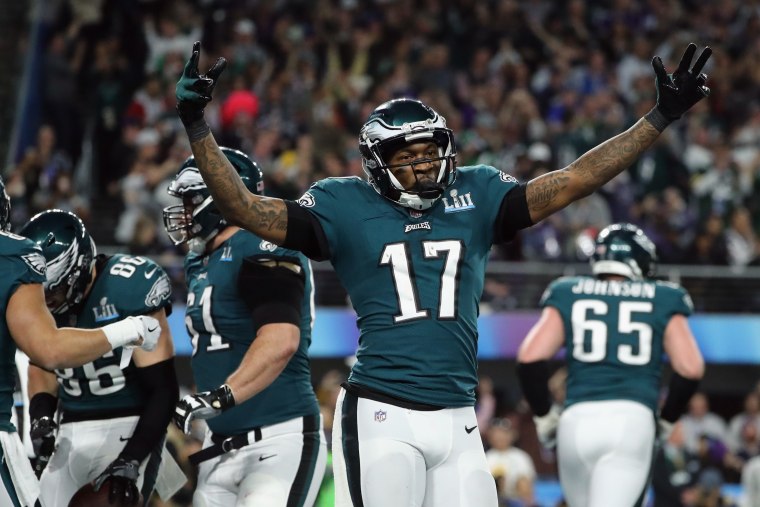 President Donald Trump uninvited Super Bowl champions the Philadelphia Eagles to the White House on Monday afternoon. In a statement directly from Trump, the president cited protests of the national anthem as the reason for cancelling tomorrow's scheduled visit. Though part of the team had reportedly rejected the original invitation, the rest of the team had planned to attend. But, in Trump's words, "the 1,000 fans planning to attend the event deserve better."
Instead, the White House will hold "a different type of ceremony," with an emphasis on patriotism and the national anthem. "I will be there at 3:00 p.m. with the United States Marine Band and the United States Army Chorus to celebrate America," Trump wrote.
Last year, Trump similarly rescinded the Golden State Warriors' planned visit to the White House after Steph Curry declined to attend. "Going to the White House is considered a great honor for a championship team," the president tweeted. "Stephen Curry is hesitating, therefore invitation is withdrawn!"