Grimes shares clips of two new songs
A "cheesy love song" and an "ethereal chav jam."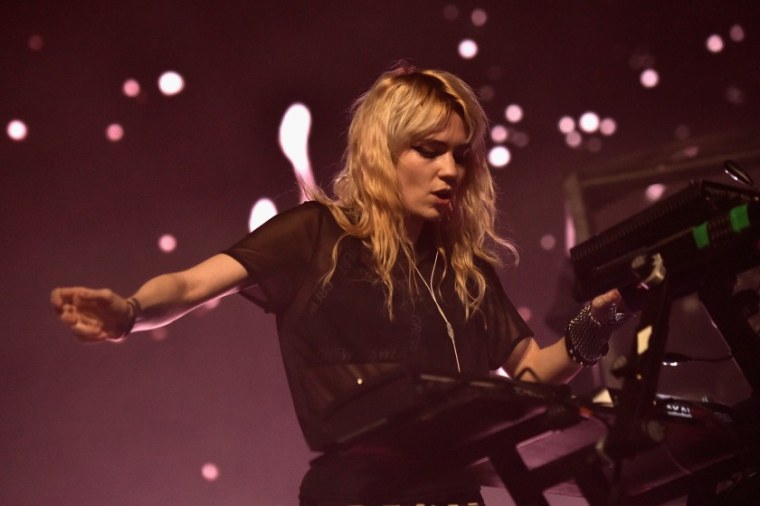 Grimes has posted audio clips of two new songs on Twitter. The videos, both of which were filmed on her phone playing demos off a computer, arrive as Grimes reportedly prepares to release two albums by the end of 2018.
The first track is described as a "cheesy love song... that i don't like but everyone else likes." The second, meanwhile, is a "cyberpunk interpretation of the Bajirao Mastani movie."
well i said i'd post some snippets of new music earlier so this prob sounds terrible thru my phone recording but it's the cheesy love song i was talking about that i don't like but everyone else likes, made the instrumental w my new mellotron! pic.twitter.com/KDZLIY8OcF

— Grimes (@Grimezsz) June 5, 2018
so this one is like my ethereal chav jam that's like ... a cyberpunk interpretation of the bajirao mastani movie (plz watch this incredible film if u haven't) from mastanis perspective, dunno if it makes sense without the low end. these r just demos bein recorded thru my phone so pic.twitter.com/mdyXQyScj5

— Grimes (@Grimezsz) June 5, 2018
The tracks appear on an iTunes playlist Grimes has titled "13 Decent Songs." Other tracks on there include songs with the titles "So Heavy," "Darq Souls," "Blaze Forever," and "Favorite Psycho." A couple of these appeared on a work in progress tracklist Grimes shared last month.
Eralier this year Grimes said she was in the studio "making a million beats" as she prepared the follow-up to 2015's Art Angels. Late last month she teamed up with K-pop group Loona on new song "love4eva."