Listen to a new Rizzla song, from the album we've been waiting an eternity for
Adepta is out July 6 on Fade to Mind.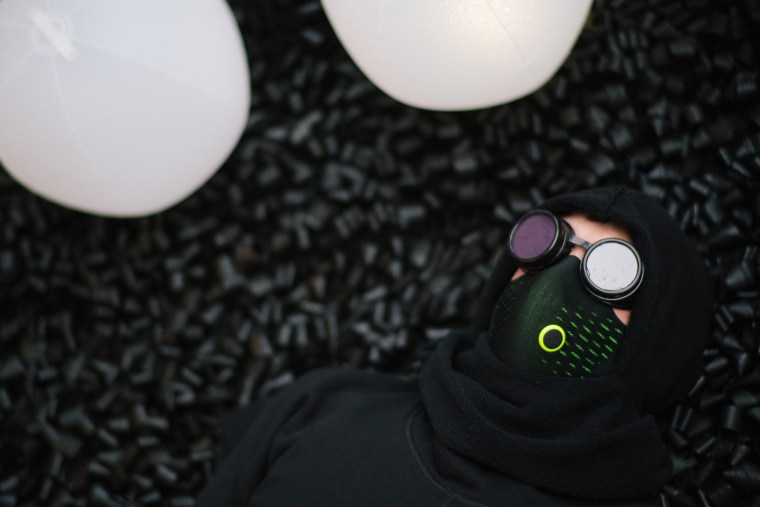 Here's a hot take for your Wednesday afternoon, direct from my life: You don't have to enjoy clubbing to feel connected to music that comes of nightlife. Sure, the context of the dancefloor can be significant, even transcendent, when it comes to electronic music of a certain style. But the best tracks, to me, anyway, are the ones that speak to you when you're stuck at your desk late on a hellish workday or when you're vigorously scrubbing the bathtub during your Saturday morning cleaning routine. That is the case with Rizzla's music, which is why, as a forever-homebody, I've long been fond of the Fade to Mind producer and DJ's work.
Today, he releases "Black Eye," the second single off the forthcoming Adepta LP. The track is built around a steady rhythmic core, with a droning echo, an anxious siren, and prodding vocal samples. Its four-and-a-half minute run comprises my favorite new genre: washing-dishes-during-the-apocalypse-core.
"'Black Eye'" was the first track I started that made its way onto the Adepta LP. It was inspired by a series hazy memories fuzed together, of moshpits, raver circles, vogue battles, moments of intense physicality on the dancefloor when things get combative and sometimes unsafe," says Rizzla. "To me, those were the most exciting moments at the club, when the energy rose to truly dangerous levels and the fabric of civility starts to unravel."
Listen to "Black Eye" below.