Mr. Misery
Zubin is emo-rap's sleeping giant.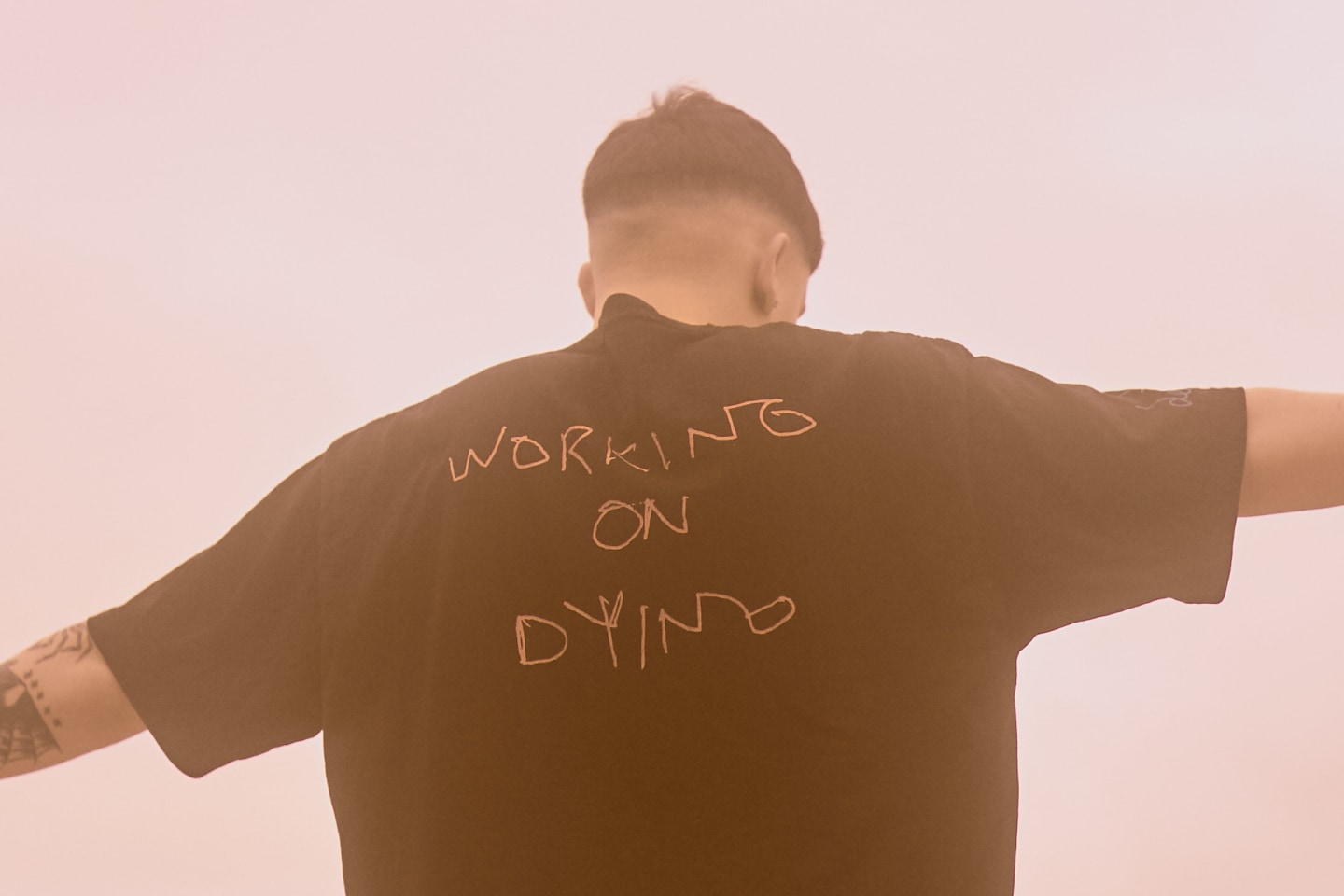 In his web shop, Zubin sells a long sleeve tee that says "misery" on the front. It's the title of his most recent EP and a subject in his songs: "Misery, misery / They say you need company, I'm better off alone." He's got a side-group, full of some of alternative hip-hop's finest talent, that he dubbed "Misery Club." You get the idea. He laughs when he tells me, "It's funny when people hear my music and I'll get texts like 'It's good — but why's it so sad?'"
Born Kevin O'Neill, Zubin was raised in a working-class Philadelphia household by an American father and an Irish mother. Now 29, he would often spend his childhood roaming around the northeast neighborhood of Lawncrest. His dad had an extensive record collection and his mom played him Irish folk tunes, but Zubin credits suburban shit-starters CKY as the band that first really got him into music. "For me as a kid, that was the coolest shit," he says excitedly. "People being reckless and playing rock." Originally taking bass lessons to play in his friend's wannabe blink-182 band, he quickly transitioned to guitar and then later piano. Playing in various groups, he had no classical training, let alone the desire to become a singer — at least not until an unexpected break.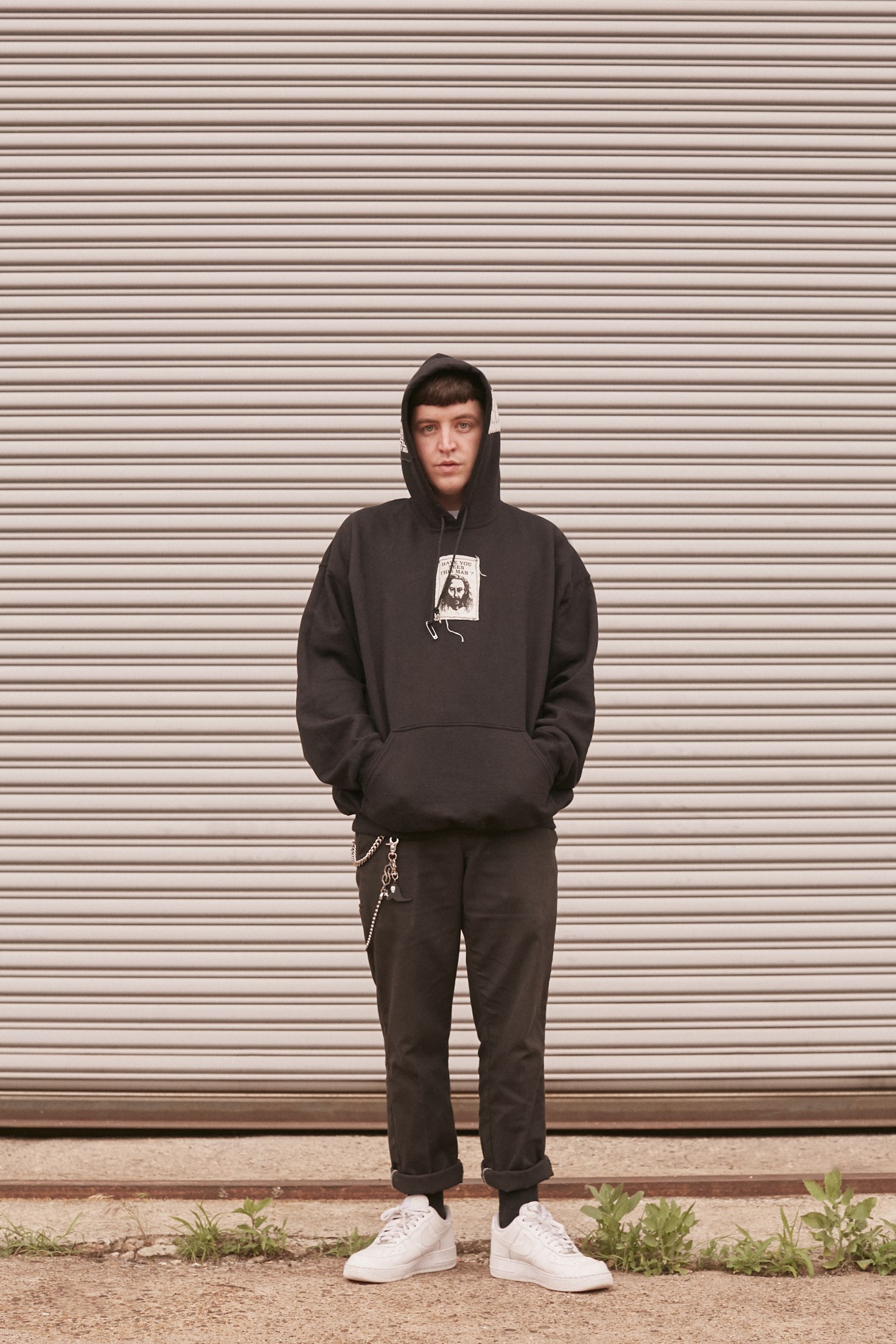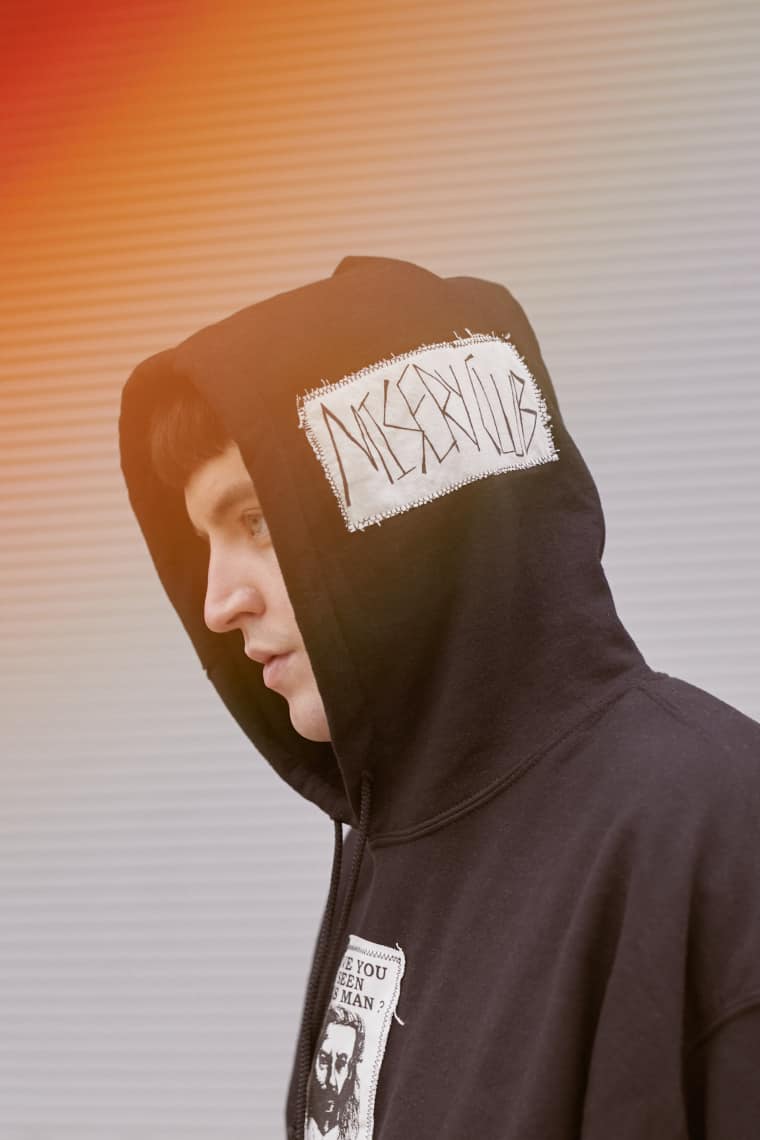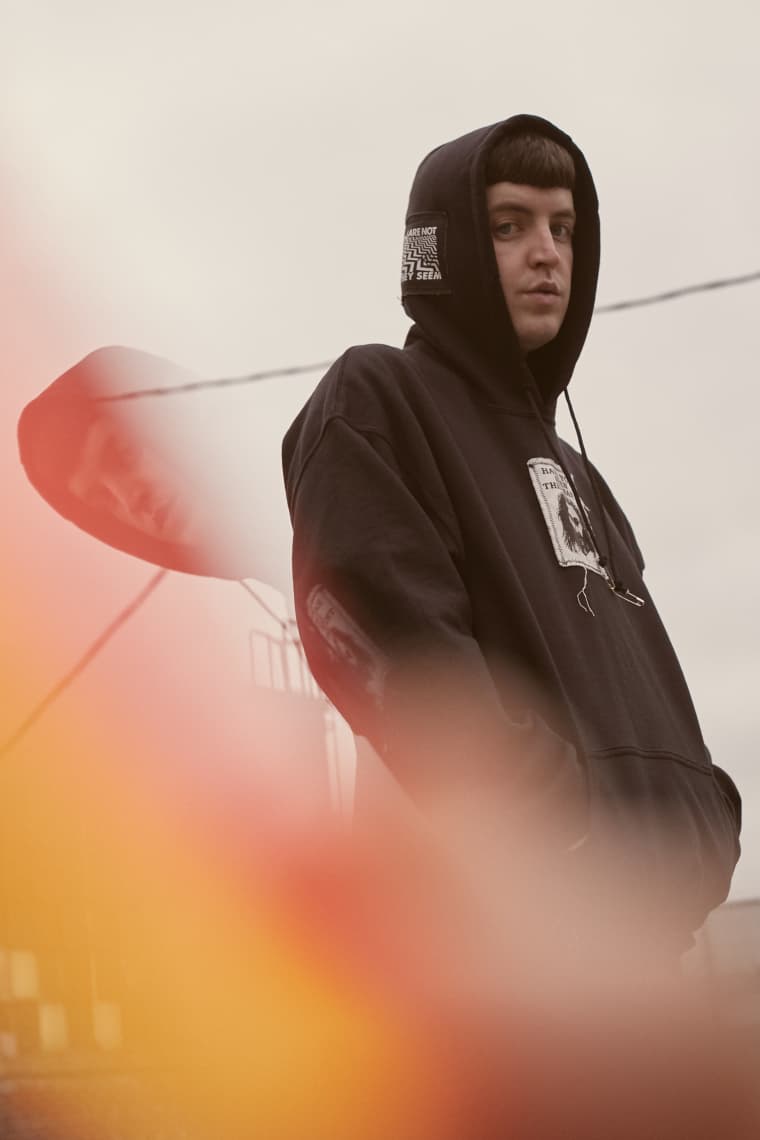 F1LTHY and The Loosie Mane, of the cult legends Working on Dying, happened to see Zubin playing keyboard and singing background vocals one night with his experimental R&B group Worshyper, and after the show they insisted they all work together. "I never recorded vocals besides singing into my MacBook mic until F1LTHY came to my crib and brought me to a studio." Zubin was featured on the 2015 tape WORKING ON DYING 2, and it was at the Working on Dying studio that he met Nedarb Nagrom, the GothBoiClique collaborator known for genre-bending blends of trap production with alternative rock and guitar samples. Nedarb connected him with the like-minded Wicca Phase Springs Eternal, and things began to really take off. "I feel like F1LTHY and Nedarb plugged me in for sure," he pronounces. "I owe them a lot."
When we talk, I want to know what Zubin thinks of being called a SoundCloud rapper. "I don't think I'm a SoundCloud rapper," he says. "So many people call me the 'Soundcloud Weeknd.'" This remark raises a fair point — he is more of a singer than anything. On fan favorite "do u rly think i need u," besides a repeating guitar riff with heavy distortion, no drums accompany Zubin's gentle tenor voice. But his range is broad. Tracks like "My Town" are best described as tread, the genre with a fast tempo, heavy bass, and hard-hitting percussion that was created by the Working on Dying guys.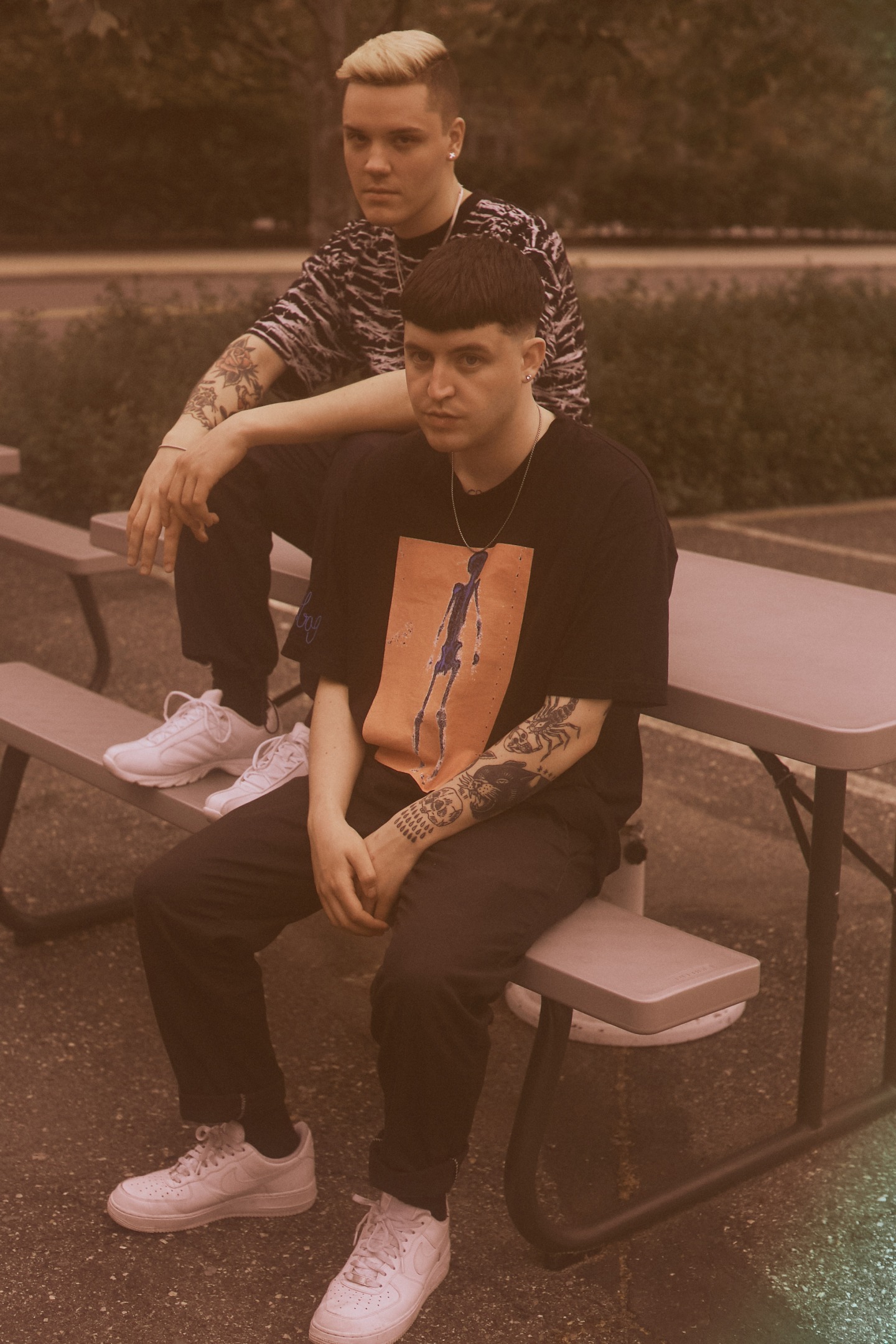 Nowhere is that range on display better than on Misery, his first album, produced exclusively by Nedarb. It's a six-song masterpiece. In the video for "In the Background," he slowly wanders Philadelphia's streets among indiscernible figures, a callback to his childhood. "This project is the most 'me' thing yet," Zubin says. "Everything I want to get out of my songs, I got out on Misery."
Maybe that's one reason his collaborations have been such a key focus lately. In the past couple months, he has been working extensively with Fantasy Camp, a Pennsylvania-based vocalist and producer; their Another Heart 2 Break EP is out now. Alongside Wicca Phase, the two toured the greater part of the United States in April and May. Just before leaving, they formed Misery Club, recruiting Jon Simmons of Balance and Composure, Nedarb, and producer Foxwedding — their first tape set to be released this summer.
When asked about the group, Zubin ponders a bit before telling me, "To be honest, the collective just sort of fell into place. I wanted to start Misery Club to get artists that are inspired by the same shit, just people who sounds I fuck with heavy and vibe with easy." He laughs as he says, "We're an emo boy band." And honestly, it's hard not to imagine huge things coming — even if Zubin isn't always expecting it. "The way everything been going has been pretty surreal. Every day I'm surprised."