Lykke Li's honest science
The Swedish singer's fourth album combines her open-wounded songwriting with a new pop sound.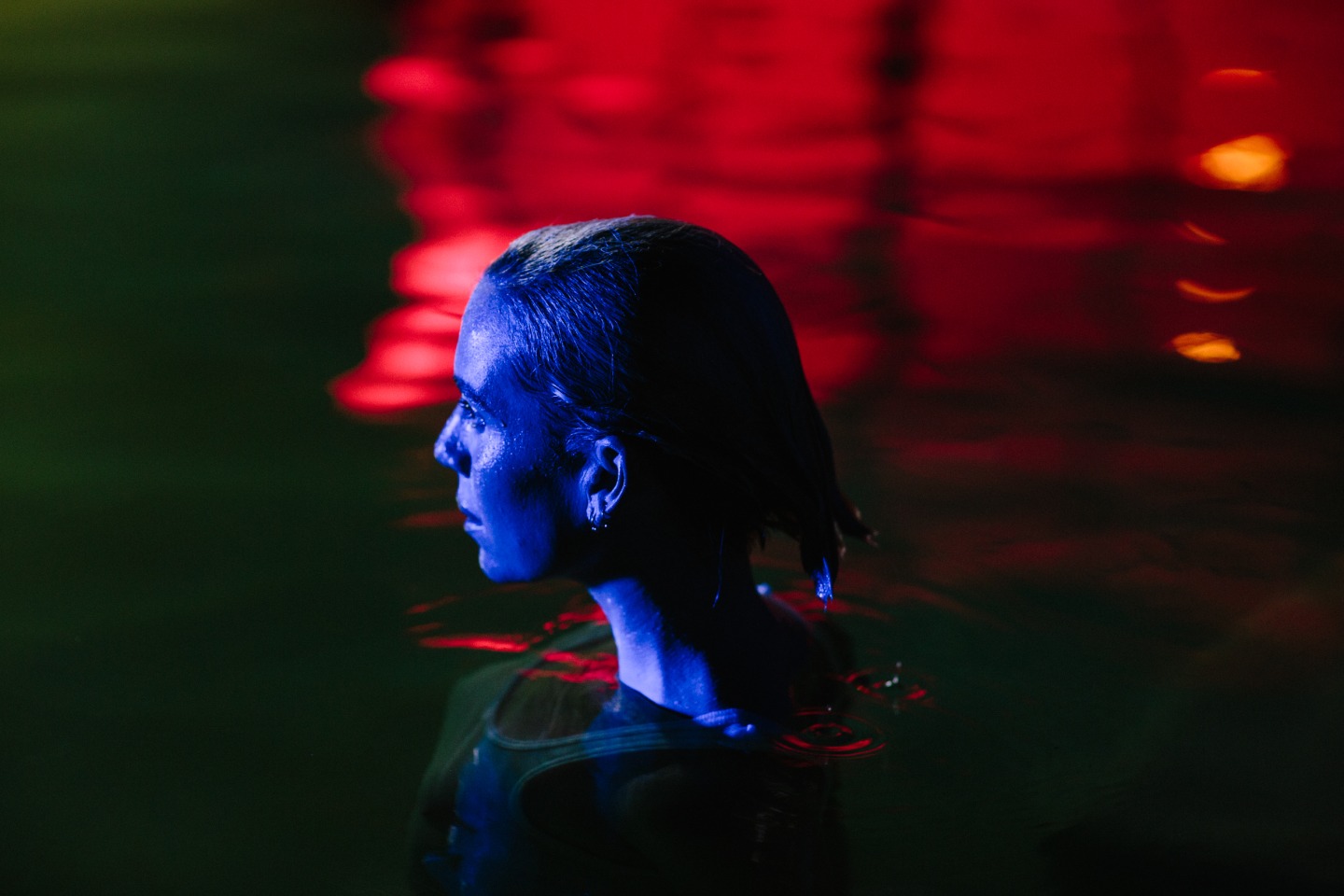 Lykke Li is folding laundry in her Los Angeles home when she takes my very early morning call from London. It's OK, she explains, she's become used to rising with the sun since the birth of her son, Dion, two years ago. We're talking about so sad so sexy, the Swedish singer and songwriter's new album and her first since I Never Learn, the desolate collection of ballads she released in 2014. The immediate takeaway from an early play of the album is that it is a much more upbeat, pop-leaning piece of work. The slinky "deep end" and Fleetwood Mac-esque ballad "utopia" certainly reflect an outsider's impression of Lykke's new hometown of Los Angeles — glossy and clean, as if the dramatic emotions she battled on I Never Learn and its predecessor, 2011's Wounded Rhymes, no longer stick to her.
Her surroundings did, in part, shape the sound of the record, Lykke says. Being in L.A. allowed her to tap into the merry-go-round of producers and songwriters in the city, many waiting to write the next major smash hit. so sad so sexy features credits from Rostam Batmanglij, Malay, Skrillex, Kid Harpoon, and T-Minus, among others. "It is a very interesting place, L.A. Everyone's around and it's kind of like if you're curious and open minded, you can slip into really interesting scenes," she explains. "I was really making a collage. For the first time in my life, I was actually inspired by what was happening right now in music. Before, I would only listen to old shit and just kind of reminiscing of the past and feeling like, Oh, damn I was born in the wrong era."
Any fears that Lykke's beloved signature style has been lost to songwriting camps pumping out algorithm-friendly platitudes are allayed by a close read of so sad so sexy's lyrics. The album follows a tumultuous period for the 32-year-old. In 2016, shortly after giving birth with the producer and musician Jeff Bhasker, her mother, photographer Kärsti Stiege, died. On top of that, songs such as "hard rain" and "two nights" — on which she exhales lyrics like "it's my fault we lost it" and "you say there's no one but I can tell" — suggest the end of a relationship.
When I ask, Lykke, who has just finished up with the laundry, declines to go into specifics. "It's definitely complicated," she says. "I'm dissecting what's going on in my heart and in my life at the time. That's how I work. I make case studies of life and love."
Is so sad so sexy your pop album? It's much more upbeat than I Never Learn.
I tend to do that. I do one thing and then for the next thing it's kind of different. Wounded Rhymes had so much energy and touring that album, I felt like people wanted to me to jump up and down. After that I was like, for the next album [2014's I Never Learn], I just want to sit down on a fucking chair and just sing. So, for this one I've been inspired living in America, by people around me, and understanding the power of a song. I've always written what I feel and in my 20s I was in my depressed state of mind. I also had a hard time with my vocals. I feel like going through what I've gone through — I had baby, my mom passed, a bunch of other shit — [has felt] like a metamorphosis.
What do you mean when you say you had a hard time with your vocals?
I always felt like a really lousy singer. I think the voice that I have, especially at an early age, didn't sound like I felt on the inside. If I could choose I would have a super dark voice and instead I have this young voice. My school teacher, when I went to music class, she said that I was tone deaf. Sometimes I still feel that. I think for me it's all about working with my limitations and just getting as close to the heart as possible. That's how I survive, by just being honest.
So then the hardest thing for me to do [on so sad so sexy] was to leave my voice without any reverb or double tracking. It was a really challenging album to make, in a difficult and fun way. I felt like such an underdog. I think I had to come back to that place that I started out, being 19, being nobody, and kind of being shit at what I do.
You gave birth to your first child before making the new album. When did you start writing and what prompted that creativity?
As a woman, in general it's a tricky thing because ever since we're small, we're taught that you can't have it all. You can't be a mother and a great artist at the same time. So I've kind of always had that in the back of my head and I felt really angry and sad. I kind of made a vow with myself that I didn't want to just let go of my artistry. I pushed myself.
I was writing when I was pregnant actually but nothing made it to the record. After two months I would have the baby sleeping in one room and I would have people come to my living room and write with me. It wasn't very good [at first] but I was dealing with a lot of difficulties in my private life. So, then, I all of a sudden felt such a need to write and then when I opened that box, I had so much to say.
"Bad Woman" on the album is very confessional and sees you being open about yourself and things that you've been through. Was that the hardest song to write?
I mean, for me nothing is hard when I'm writing it but definitely when I listen to it. It was actually Jeff who pointed out the chorus needs to be "I'm a bad woman," even though that's the verse, that's the core of the song. When I heard it that time, it broke my heart. It was almost like hearing someone else write a song exactly how I feel.
On "Last Piece" you talk about the idea of trying to keep a sense of yourself when you are in a relationship and starting a family, not giving up your whole personality and your whole mindset towards those roles. Is that something that you've struggled with?
What I really wanted to do is show the new generation of women that we have come so far. Yes, you can have a baby and you can make your work. Or that's how it should be. That's what I hope that we could create for the world. Also, let's talk about maternity leave in America. It's fucking crazy that you get, like, six weeks and then you have to give up your baby to go work some shit job just to pay the man.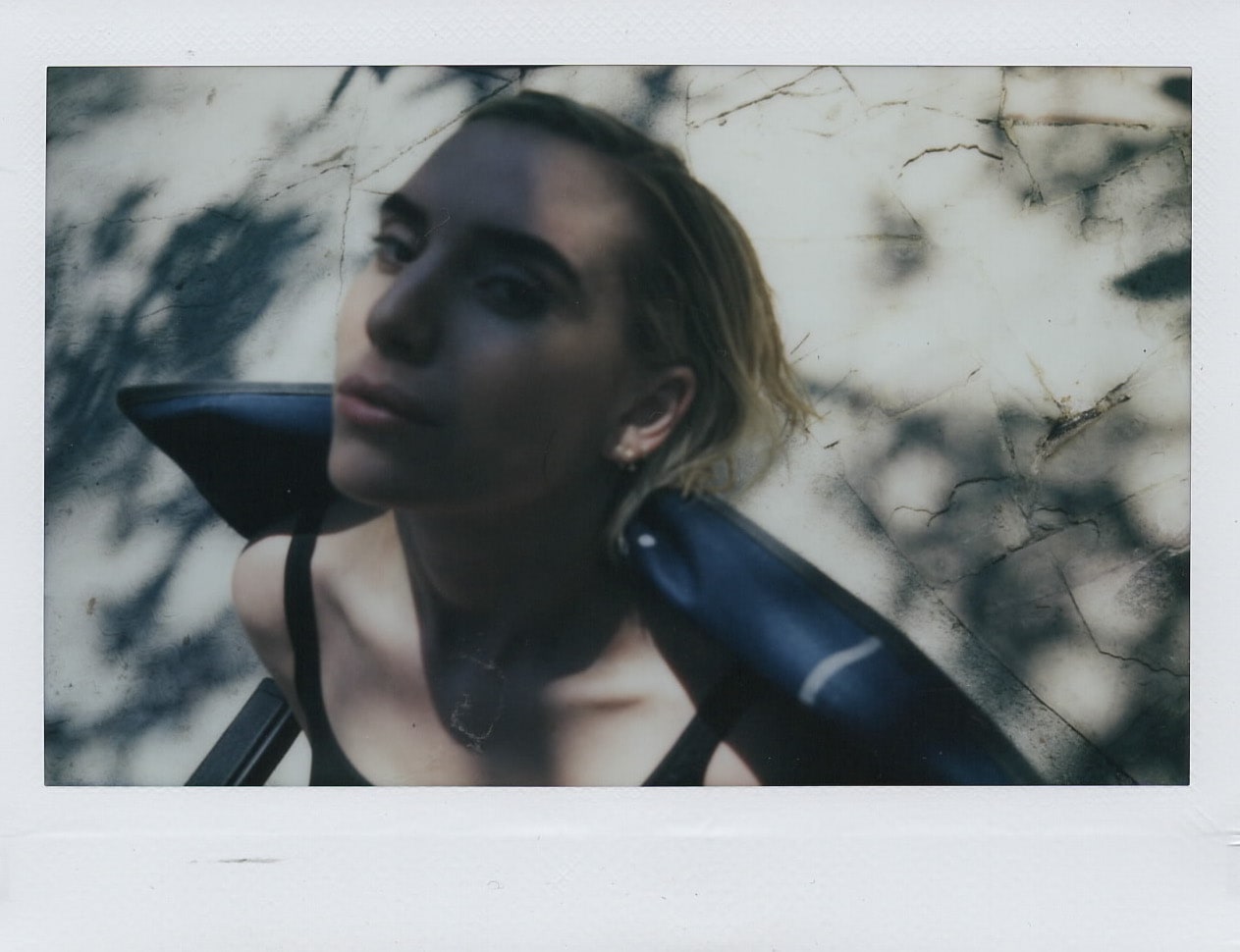 "It was a really challenging album to make, in a difficult and fun way. I felt like such an underdog."
How would you feel if this album crossed over and became a really big hit?
I don't know. I feel like I've always had a tendency to go left when they want me to go right. So I'm not sure that would ever happen to me because I would never want to compromise. I don't know if that's how it works. Don't you have to be, like, 22 and, I don't know, wear a crop top?
Your relationship to hip-hop has been interesting. You have worked with Kanye West and been sampled by Drake in the past...
I mean, I've always been a hip-hop fan, since day one. So I thought it was really interesting because that was the music that I've always listened to. It didn't really shine through in my music at the beginning but I felt like they could still pick up kind of like my influences. So it's just been a really natural thing. It feels great.
Aminé is the only guest on the album. What drew you to him?
"Two Nights" is so much my story that I wanted to hear from another angle. Skrillex was friends with him, they had already tried something together previously. So then he came to the studio, and I told him the story and gave him some time and then he did his rap and it was really interesting how he captured it actually, very true how it probably is to be with me. It was almost hard to hear how fucking crazy I am.

Do you feel like that "craziness" is waning at all as you get older, or do you think it's going to be a constant?
It's a work in progress. I realize the way that I've loved men in the past has not been... I think it's been from a very dark and hungry place where I need it so much and want it so much from someone so I never felt full. I think having a baby really showed me that love is actually to love someone. I don't know how I would have learned that lesson if it wasn't for having a baby. Like you just loved someone and they shit on you, they puke on you, they don't give you anything back and you still just love them.
Your music has always been very intense in its emotions. You've become a mother and also had your own mom pass away since your last put out an album. Was it difficult to synthesize all these threads into the record?
Having a child is happy at times but it's also completely crazy and fucking hard, man. It's a life-changing moment and it's positive but it's also really, really hard. I wasn't in some cloud nine type of place. He [Dion] opened the door to a love that I've never felt but it's not like in the movies. My mom got sick three weeks after he was born. So that whole year was really crazy. You're having your baby and the you find out that your mom is gonna die. It was pretty full on.
How do you feel having come out the other side?
At the time it felt like losing your whole identity as an artist, kind of being like, "Cool. It's over now. I may never come back." That was a hard thing but now I've kind of reached a new level. You can kind of throw any shit at me and I'll survive. I've actually found happiness going through these hard times because then you have to hang on. There was no other option for me than to actually start thinking more positive, which I've never done before when I actually had a pretty groovy life. Life is more complex now. I'm an adult. I have a baby. People die. All kinds of shit happens. Donald Trump is president. The world is a crazy place.
Does going through those experiences make you reassess how you feel about your older material?
It's interesting because I actually started rehearsing recently and I haven't picked up a mic in a rehearsal space in so long. A lot of the songs I'm like, I can't say this shit. So, it's only a handful of songs that I can be like, Oh, this is actually like a pretty beautiful song. There's definitely different genres in my music, especially when I'm trying to put together a set. It's like three different eras.
What era are you in with this album?
I'm definitely experimenting. I was so uptight before and would take so long to work. Now I really want to get into the stream of consciousness of working and putting shit out and, like, making something in the moment and letting it go. This is definitely that era.
Does the idea of writing for other people appeal to you?
I would fucking love that. I've actually tried but… even when I tried doing a session here and there and it's other people involved and I will have this idea and someone will be like, "No, what about this? What about this?" and them I'm like, "What?" No, I'm just gonna go home and write something. I'm too interested in my own journey.

so sad so sexy is out on June 8 via RCA.