Meet the French artists representing home at Paris's We Love Green
Backstage at the Paris festival.
In seven short years We Love Green has established itself as a mainstay of the French festival calendar, beloved for its innovative, diverse line-up as well as a commitment to the local environment. This year, the festival, which is located in Paris' largest public park, Bois de Vincennes, hosted Björk, Migos, Yaeji, Tyler, The Creator and Sampha – but its commitment to promoting home-grown talent was abundantly clear too. The FADER headed backstage to speak to a few of the French artists playing this year.
---
IBEYI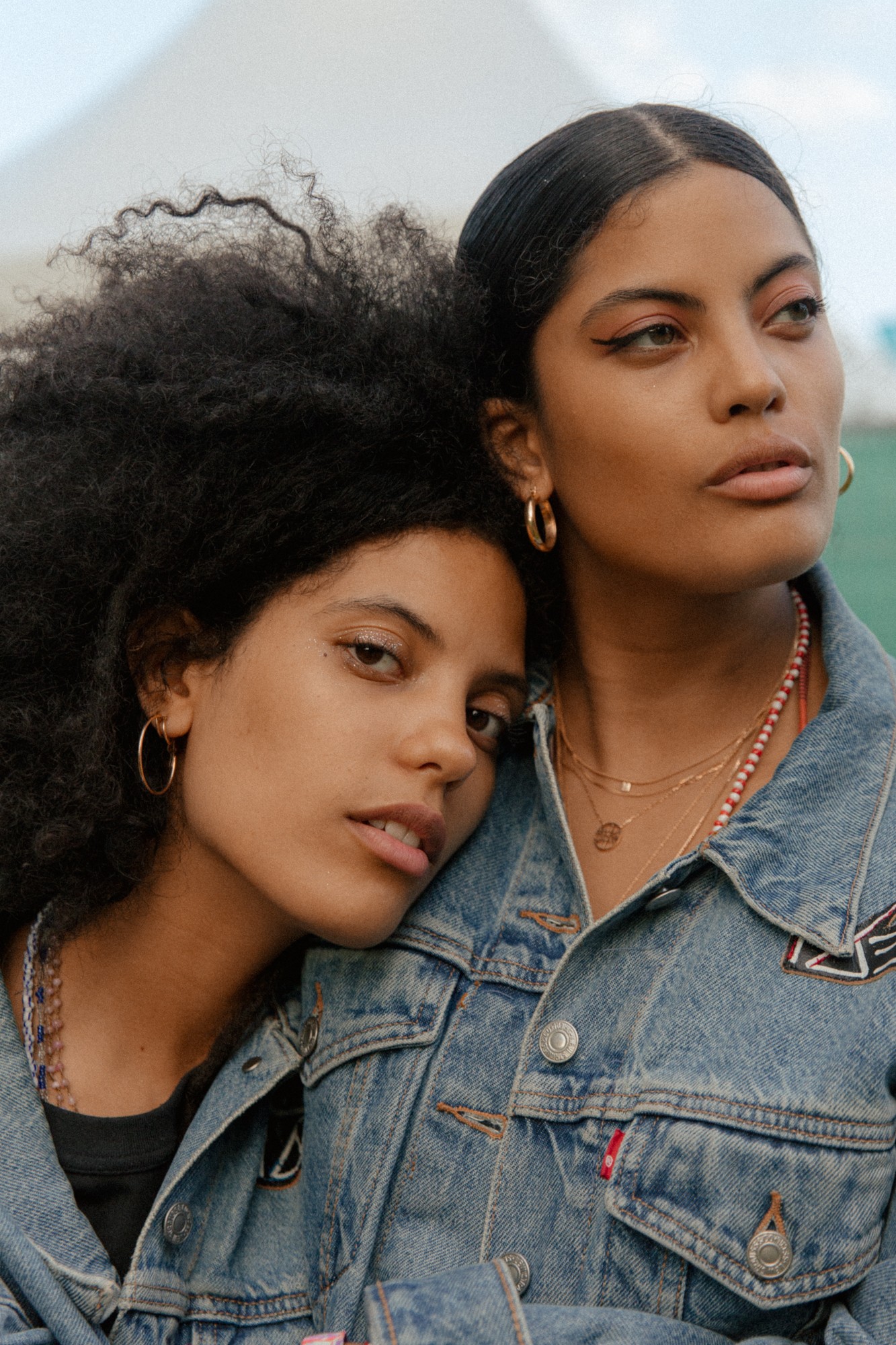 "Ibeyi would be awful if it was just me," says Lisa-Kaindé, beaming at her twin sister Naomi just after coming off stage at We Love Green, "and it would be great if it was just Nay-Nay, but it wouldn't be Ibeyi." In taste, as well as in personality, the two siblings could hardly be more different – and this divergence is mirrored in the elegant eclecticism of their music. Blending elements of soul and hip-hop with Yoruban harmonies and glitchy samples, Ibeyi have earned themselves a place, over the past few years, in the upper echelons of left-field pop. In 2016, they were even asked to appear in Beyoncé's acclaimed Lemonade video. Winning over a home crowd at We Love Green though, was a seal of approval they never thought they'd get. "It's really famous," says Naomi of the festival. "We had friends, people we haven't seen for ages, messaging us about it." At the end of their set, Ibeyi were joined by French rapper Orelsan for an up-tempo version of their early single, River. "It was actually amazing," says Lisa-Kaindé. "Usually the French audience is a lot more quiet and soft, but they were really fiery. When we're playing in Paris, Cuba or London, we feel like we want to kill it. We go on stage with the want to destroy the whole world."

LEWIS OFMAN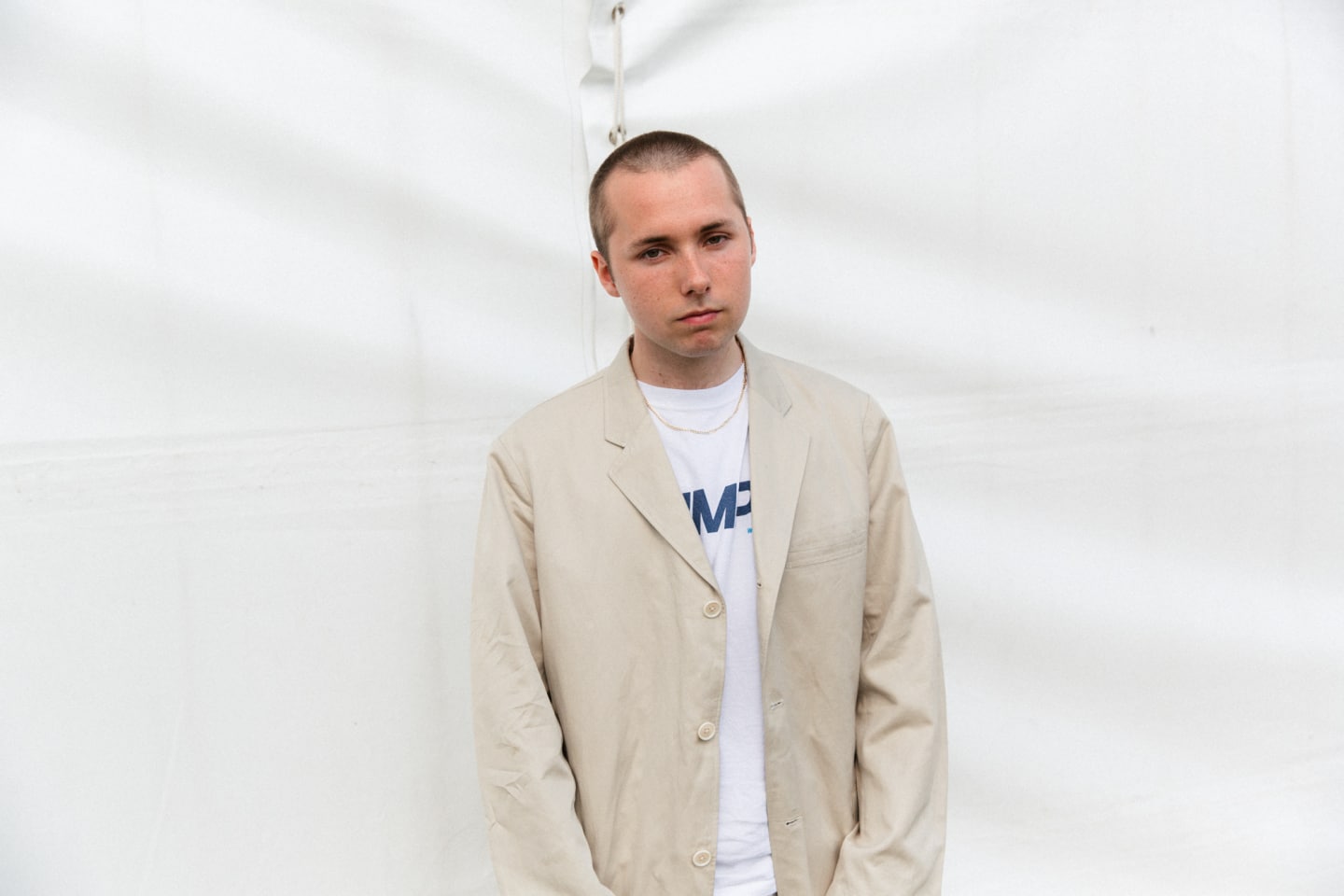 Inspired in equal measure by Beethoven, Frank Ocean and '70s Italian film scores, Lewis Ofman's music is a pop and funk-laced melting pot, which has soundtracked Paris Fashion Week's biggest runway shows. The day before We Love Green, Ofman released a new "tringle," Je Pense á Toi. "I call it a tringle, because it's not an EP but it's not a single," he laughs. "It's three songs to share with people where I am right now." Channelling trip hop and the modern soul of bands like Jungle, the "tringle" is the perfect addition to his festival set. He's not played at the festival before, and we're speaking a few hours before he goes onstage, "but I have a feeling that people here are really up for having fun. I think they're gonna be really cool." His goal for today is to foster a connection with the Parisian crowd. His goal for the future is a little more ambitious. "I want to be considered not just a musician but a composer," he says. "I don't want to make hits; I want to create something beautiful.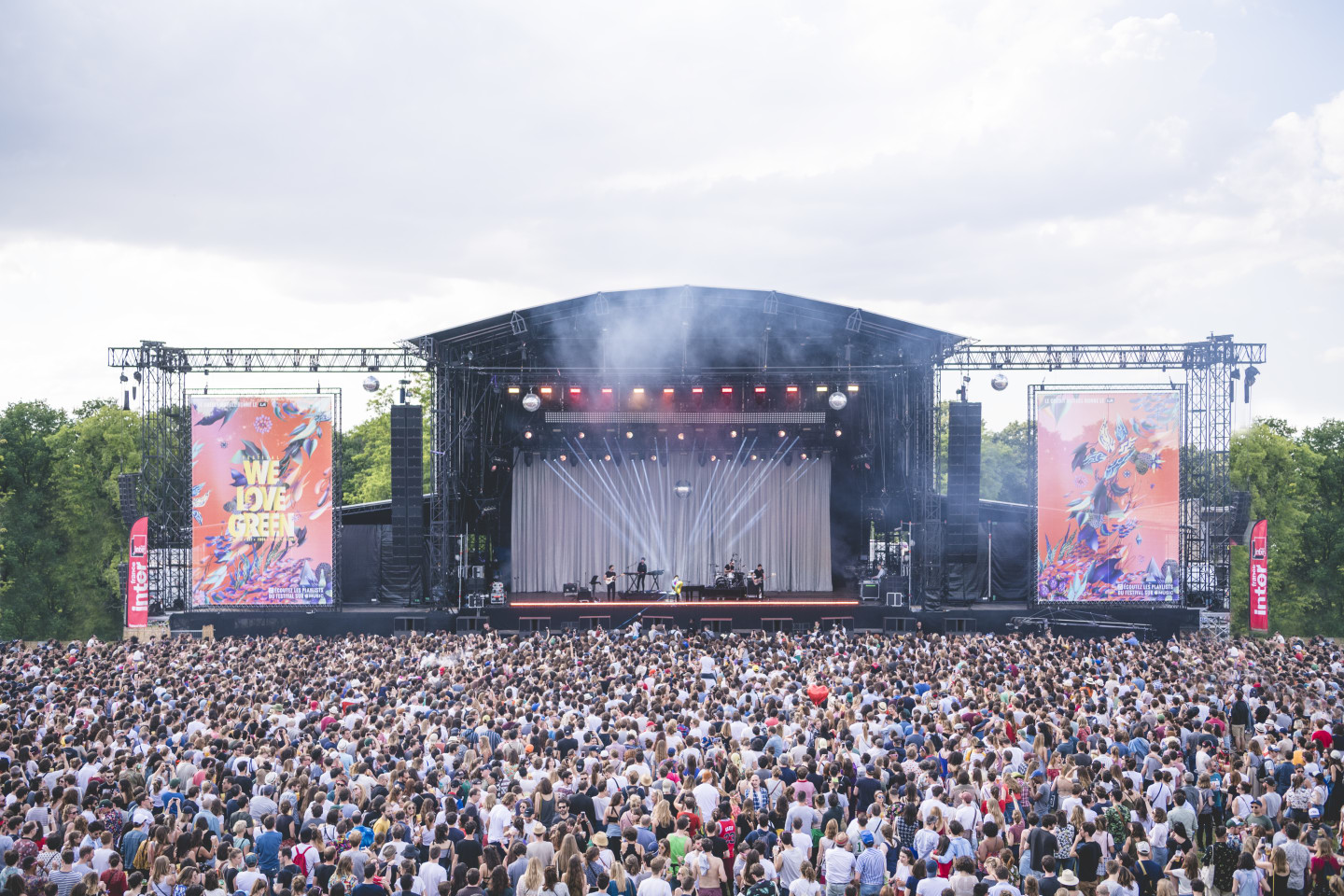 DANI TERREUR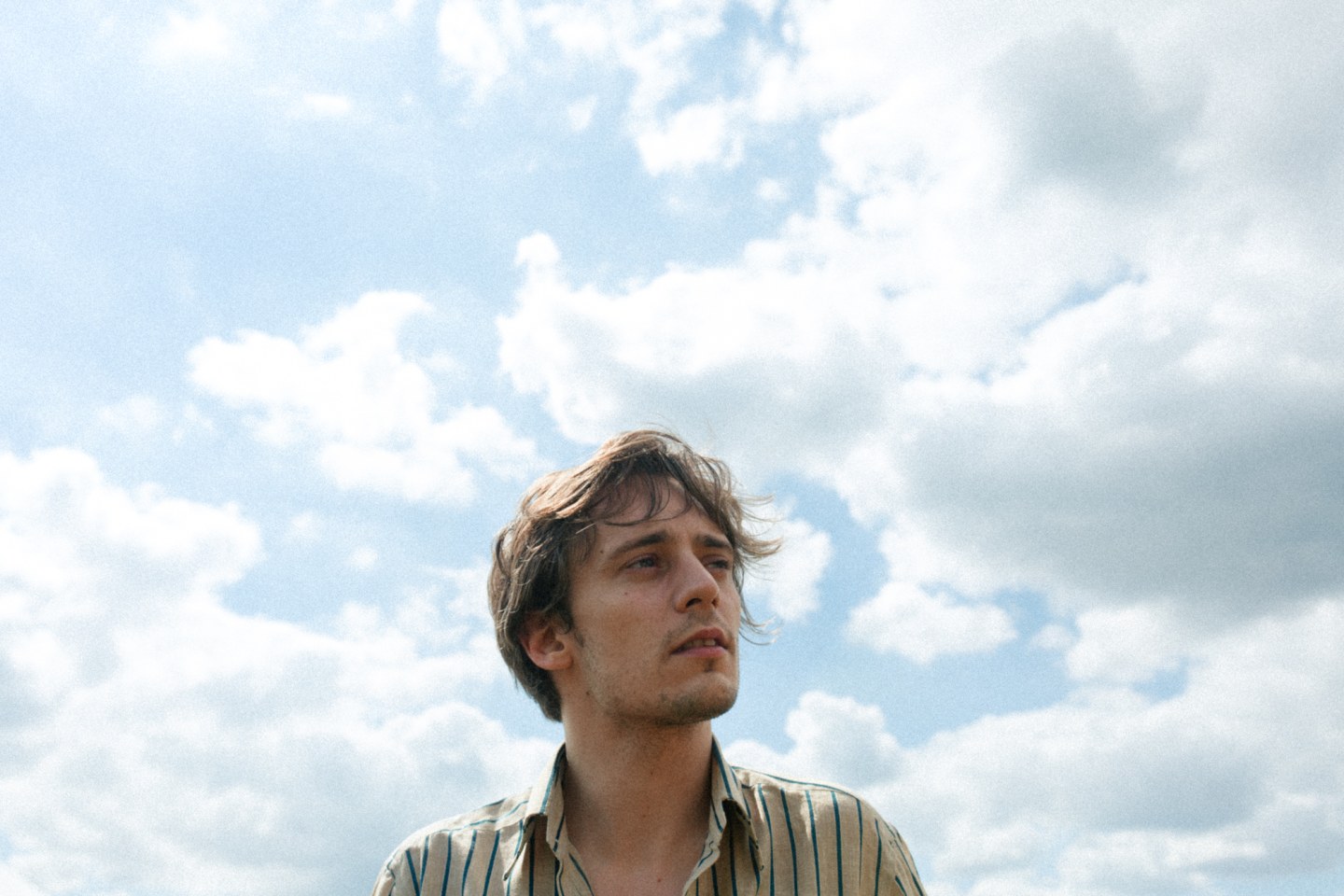 "I was really surprised when I was told I'd be playing We Love Green," says the terminally humble Dani Terreur. Given the standard of his music – which blends elements of rock and electronica, taking inspiration from David Bowie and Primal Scream without ever becoming derivative – he really shouldn't have been. "It's one of the most sexy festivals," he says, "and if you can win over a Paris crowd, you've made it." Though his musical heroes are largely British and American, Terreur's French identity is something he holds dear. "Even if my musical culture is English, it's really important for me to sing in French," he explains. "When I sing in English, I feel like an actor. When I sing in French, there's no curtain between me and the listener. There's no pretence."

MYTH SYZER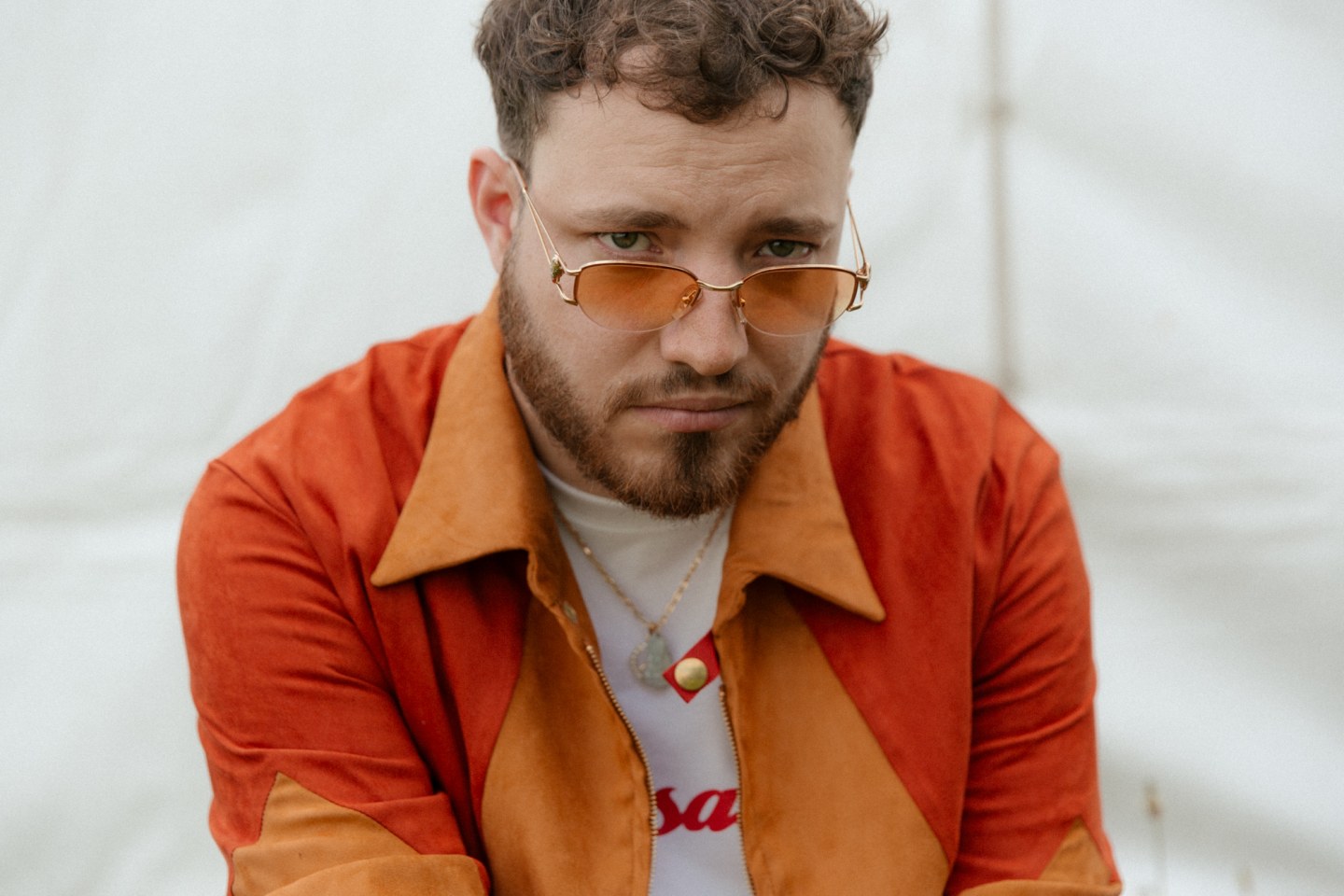 Credited with helping to revive the hip-hop scene in France, Myth Syzer has worked with the likes of A$AP Ferg, Kaytranada and Vic Mensa. Having earned a following as a member of hip hop group Bon Gamin, whom he refers to as "my big family", he has since become one of France's most renowned rappers and producers. "I don't give a fuck about having famous artists on my projects," he told Noisey a few years ago – but because of his talent and reputation, they came to him anyway. Now, he's using his own name to elevate a number of talented artists – both Lolo Zouaï, who lent her vocals to Syzer's recent single Austin Power, and Bonnie Banane, who appears on two tracks on his new album Bisous, joined him onstage during his electrifying set at We Love Green.