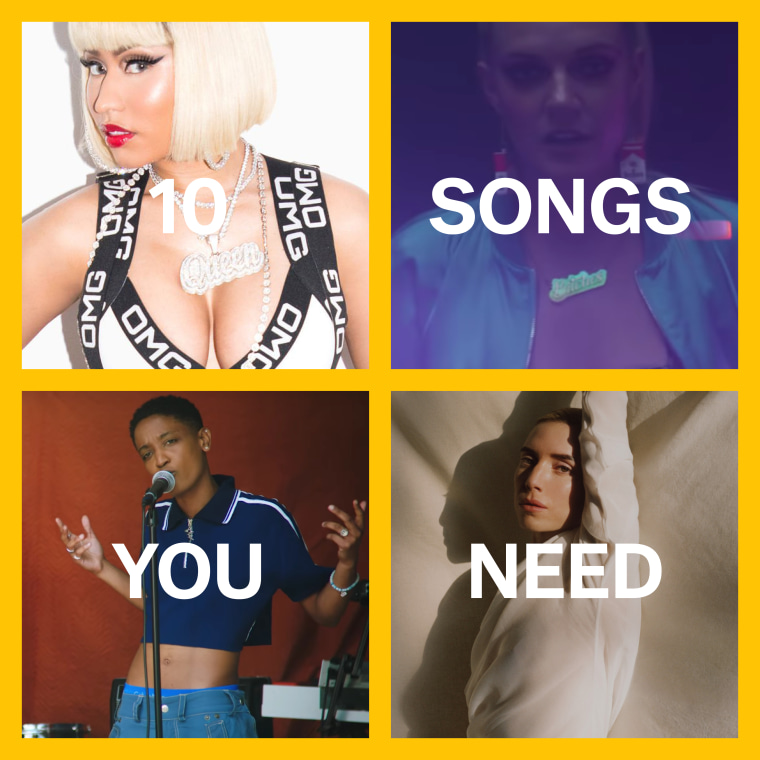 Each week The FADER staff rounds up the songs we can't stop playing. Here they are, in no particular order.

Subscribe to Songs You Need In Your Life on Apple Music and Spotify

Nicki Minaj ft. Lil Wayne, "Rich Sex"
I'm sorry boys, but Nicki said it so it must be true: "It ain't such a thing as broke and handsome." I don't make the rules here.
Tove Lo ft. Charli XCX, Icona Pop, Elliphant, ALMA, "bitches"
Tove Lo and co. teach a man to properly please his partner in the video for "bitches," a sharp-edged pop song with a deliciously empowering hook.
The Internet, "Come Over"
The Internet's latest, "Come Over," is a plush and groovy bop, a smooth vehicle for Syd's pleas to a lover to let her swing by. I relate.
Lykke Li, "sex money feelings die"
Party-ready and delirious with a hint of existential dread, Lykke Li's latest effectively captures my soul in pop-song form.
Okay Kaya, "Vampire"
Okay Kaya sounds just mildly peeved while comparing a past lover to a vampire on this two-minute guitar-backed track; the apathy manages to make her sound even more mesmerizing.
Prince, "Mary Don't You Weep"
There will never be anything comparable to Prince's voice. Witness it raw and alive on this cover of the pre-Civil War Spiritual, released on his would-be 60th birthday.