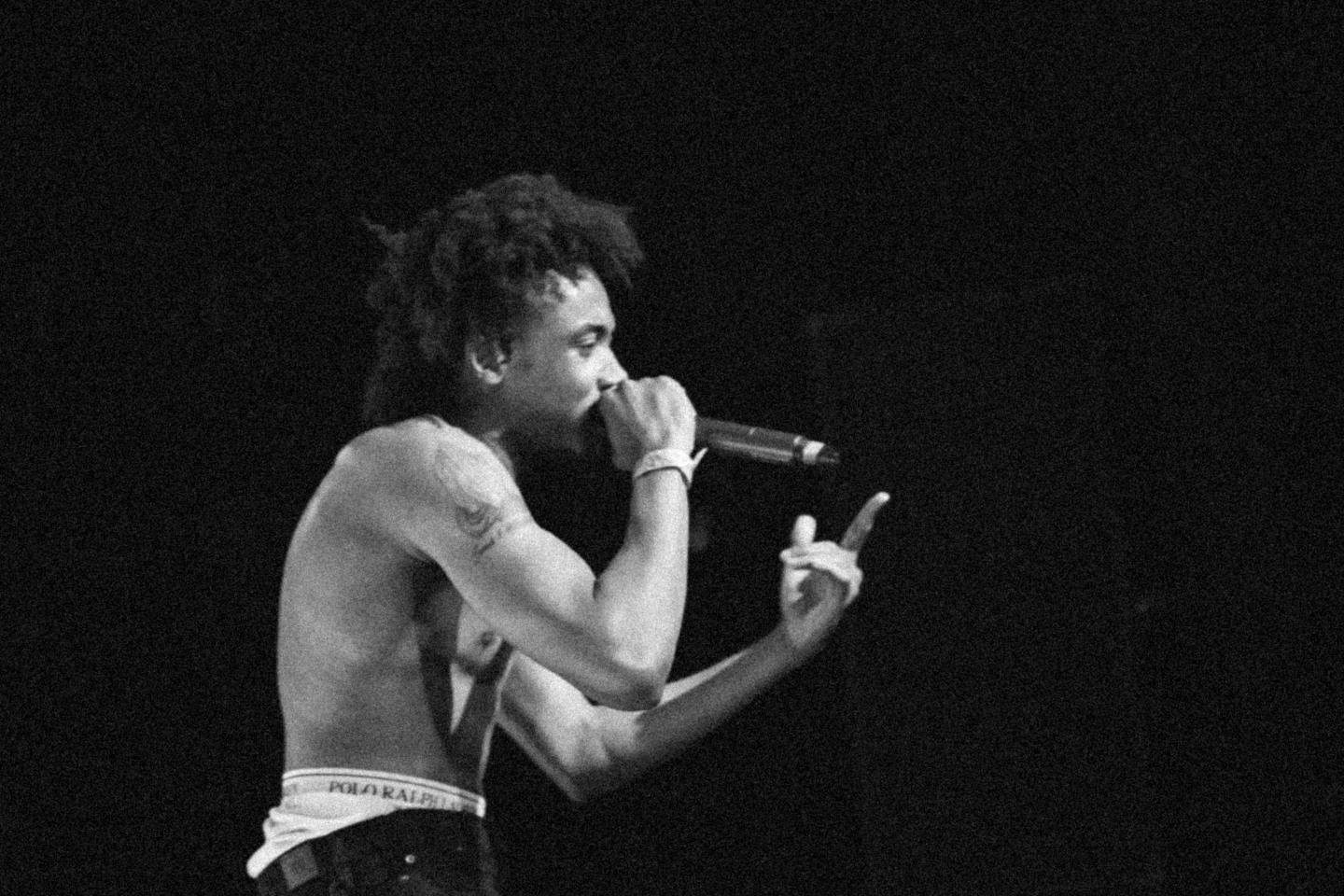 When Bobby Sessions released the video for his major label debut single "Like Me" with Def Jam Records in April, viewers witnessed a visceral, charged statement. With a noose around his neck, the Dallas rapper drew parallels between lynchings and modern day police killings with a captivating intensity in his delivery and lyricism. By the end of the record Sessions defies the oppression that systemic injustice meant to induce in him.
Today, Bobby Sessions's latest single "Pick A Side" premieres on The FADER and the artist's mission continues to unfold. With "Pick A Side," Sessions sets his sights on controversial black figures, equating the behavior of Candace Owens, Jason Whitlock, Ray Lewis, Omarosa and more, who are addressed in the track and music video, to house slaves informing on the subversive activity of slaves in the field. "The same way a person would sacrifice his or her relationship with the people on the field in order to get in good with the master, we have the same thing happening today where there are black people in positions of power and positions of influence that have opportunities to shed light on real situations affecting their own people," Sessions says. "Instead, they dismiss them in the pursuit of getting the acceptance of white people in positions of power and it needs to be called out."
The video showcases how a revolution happens. It starts small with pictures of the people Sessions believes need to pick a side while speaking to his people and as he's delivering the information he's posing to them, which side are you on?

In February, when it was announced that you signed with Def Jam you mentioned quitting your job in 2015 and dedicating yourself to becoming a great rapper and manifesting this current success. Can you explain that process a little more?
When you're working a job, after you pay all your bills, you're broke anyway. At least at my pay rate I was. I was spending all my money on music. I would go to work from 9 a.m. to 5:30 p.m., I would sit in traffic in a car with no AC in record hot Texas summers from 5:30 to 6:30 maybe eat from 6:30 p.m. to 7 p.m., and I would would record from 7 p.m. to 2 a.m. at the Dojo every single day. That was my thing. By the time I got done paying for that and paying for my bills, I was broke anyway. I thought, I'm either gonna stay here and be a hamster in the wheel or I can be out there and go for my dreams. I'm in my early twenties making these decisions. I can go back and still get a job later if that's really what I want to do but the real fear and real danger is not doing it because I was scared of me being 50 and 60 living with "what if?" It was super easy to leave and that's the reason I mentioned quitting my job.
How did signing to Def Jam fit into the vision you had yourself and your career?
I always fantasized about how it would feel to sign with Def Jam and then I got signed by Eminem's manager (Paul Rosenberg, now the CEO of Def Jam), and the way I always thought that that would feel... it didn't feel any different than how much I peacocked my chest out when I walked out of my old job. When I signed my contract in New York it felt the same way when I imagined that I signed the contract. That's the main message that I try to get out to people. The reality that I lived in is that I'm the greatest rapper that ever came from Dallas. I don't think of any other reality other than that in regards to Dallas in particular. And since that's true, then, of course, I'll have the right energy to attract my deal going through to when I shot my first video. Of course I came out of that, because that was my mentality before that was a consensus with everybody else.
What are you trying to manifest through your music?
I want to make material that's way bigger than me. I've been talking about race in particular on all my projects. Go back to Law of Attraction and my album cover is a gorilla that's literally shredding its outer. The gorilla represented the negative image that white people have on black people. So you saw me as an animal but I'm shattering your view of me with this art and through the law of attraction. My broad mission is to empower all black people around the world. That's my main mission.
I feel like there's a lot of psychological damage, psychological trauma that we inherited that never got addressed and it's still never been addressed. It's been quiet, it's taboo to even be talking about. It's a bunch of things that need to be addressed globally. The effects of white supremacy all around the world and [I want to] do as much as I can to get us as a people to manifest and be our best self. My individual goal, I want to make sure that when we look back at the history of the greatest rappers ever, I want my name to be mentioned at the top of the list. As I'm getting older, I'm realizing that individual goal is subjective. The impact that I really have outside the booth — that's what I want to be measured by.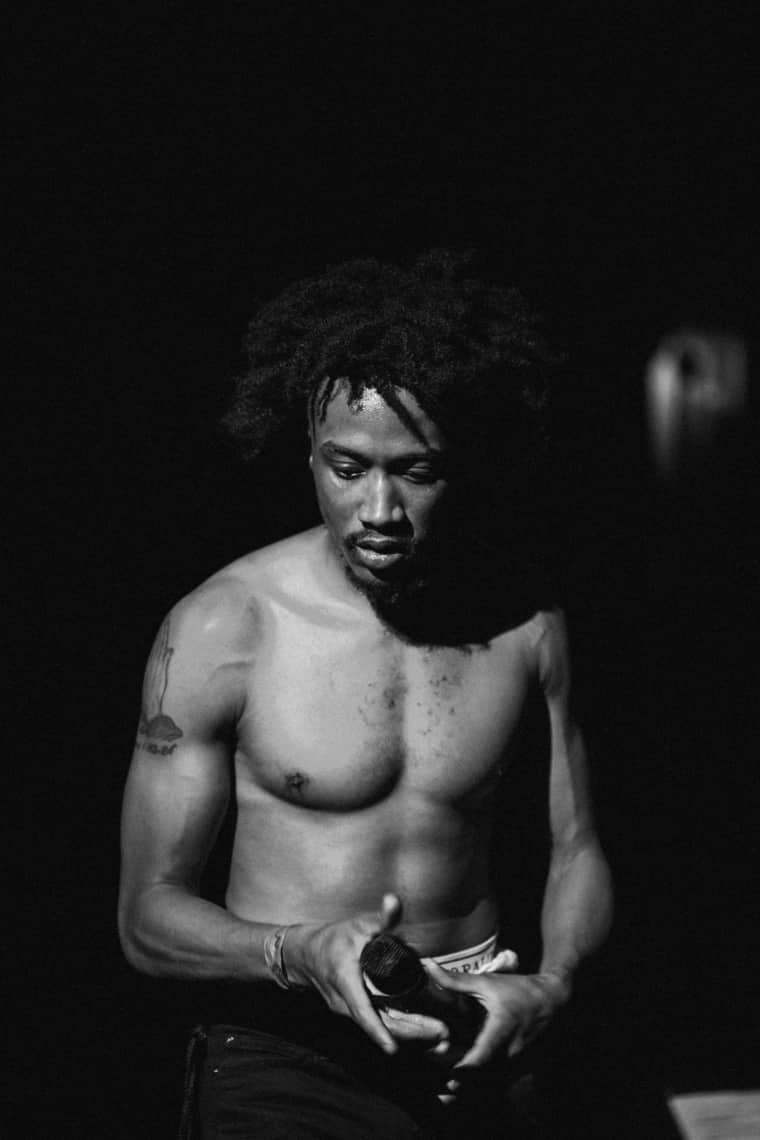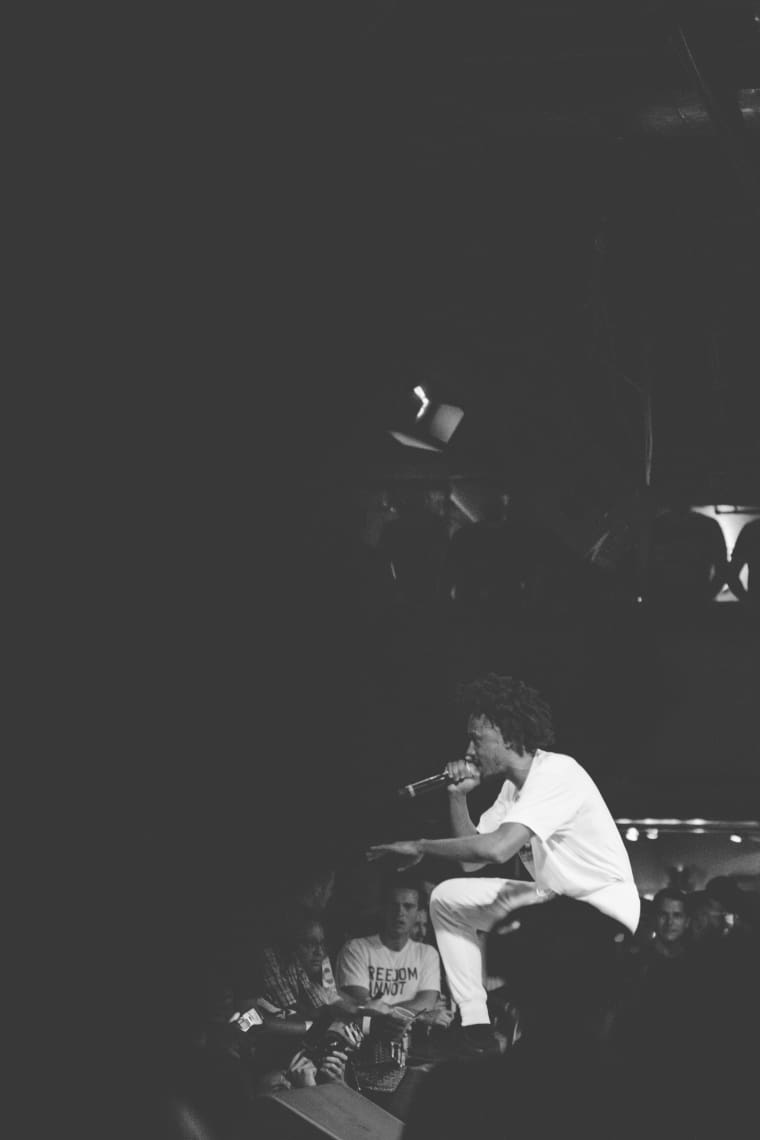 Tell us about the new single, "Pick A Side."
The song is talking about field and house niggas and how you have to pick a side. This is a different time and this is not a time where you can straddle the fence. Our generation's done a good job of, "let's try to see all sides of everything." OK, after you evaluated … pick a side. Don't be scared of what side you're standing on.
Even thinking back to slave times, you had the field negroes outside picking the cotton, manning the land and then you had the house negro, who was inside the house, typically lighter skinned, and he had a bunch of temporary privileges over the black people in the field. When the master and the master's family is done eating, you get the scraps at the end. You also notify me if there's some people on the field doing something they're not supposed to be doing you come tell it to me. We have the same thing happening today where there are black people in positions of power and positions of influence that have opportunities to shed light on real situations affecting their own people but instead they dismiss them in the pursuit of getting acceptance of white people in positions of power and it needs to be called out.
In the video that would be Candace Owens, Jason Whitlock, Ray Lewis, right?
There's two people in particular I call out on the record: Jason Whitlock and Ray Lewis. [Lewis] is someone I really idolized as a football player, and, when I heard his comments on Colin Kaepernick, how he should only worry about football, I felt like he was trying to appease the white people at his network as opposed to shedding light on our community. So it's not to say he is a house nigga, it's to say that I need you to pick a side and don't think that these white people love you for having these opinions. If the white people you work with truly care about humanity they will let you say that. You don't have to throw your community under the bus in order to get cool with another community. If we're all supposed to be one community it should make a white person sick to their stomach that black people are getting murdered for no reason if we're really all one race.
"Pick A Side" was a bit of a hometown affair featuring production from Sikwitit and video direction from German Torres, two creatives you've worked with for a long time in Dallas. Why was it important to keep it close to home?
It's important to take care of home first. We have some great content from both of those guys so we wanted to give them the first dibs on creating content for us now that we have this new platform. Sikwitit and I have done a lot of great records together and I think we've crafted a song together and I think I'm excited for everybody to experience it for the first time. This one is different because the style of these songs as compared to the other songs are very different. We're definitely two different people than when we first started. The sound now is a lot more disruptive.