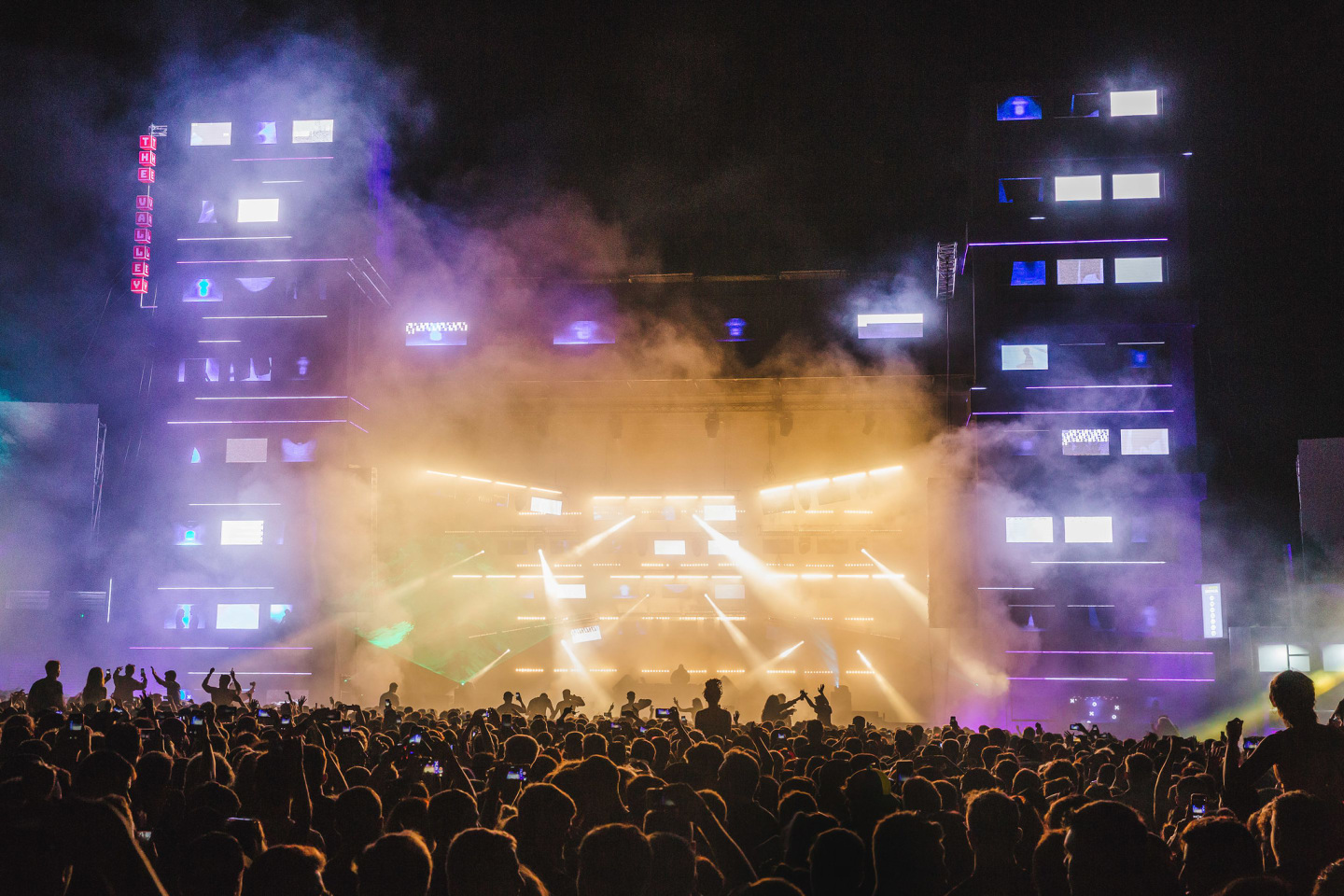 Inspired by the downtown Tokyo cityscapes of Blade Runner, the Valley at Parklife was a sensory onslaught of neon shopfronts and video screens adverting fake droid-related products. As a stage, it also played host the future of music.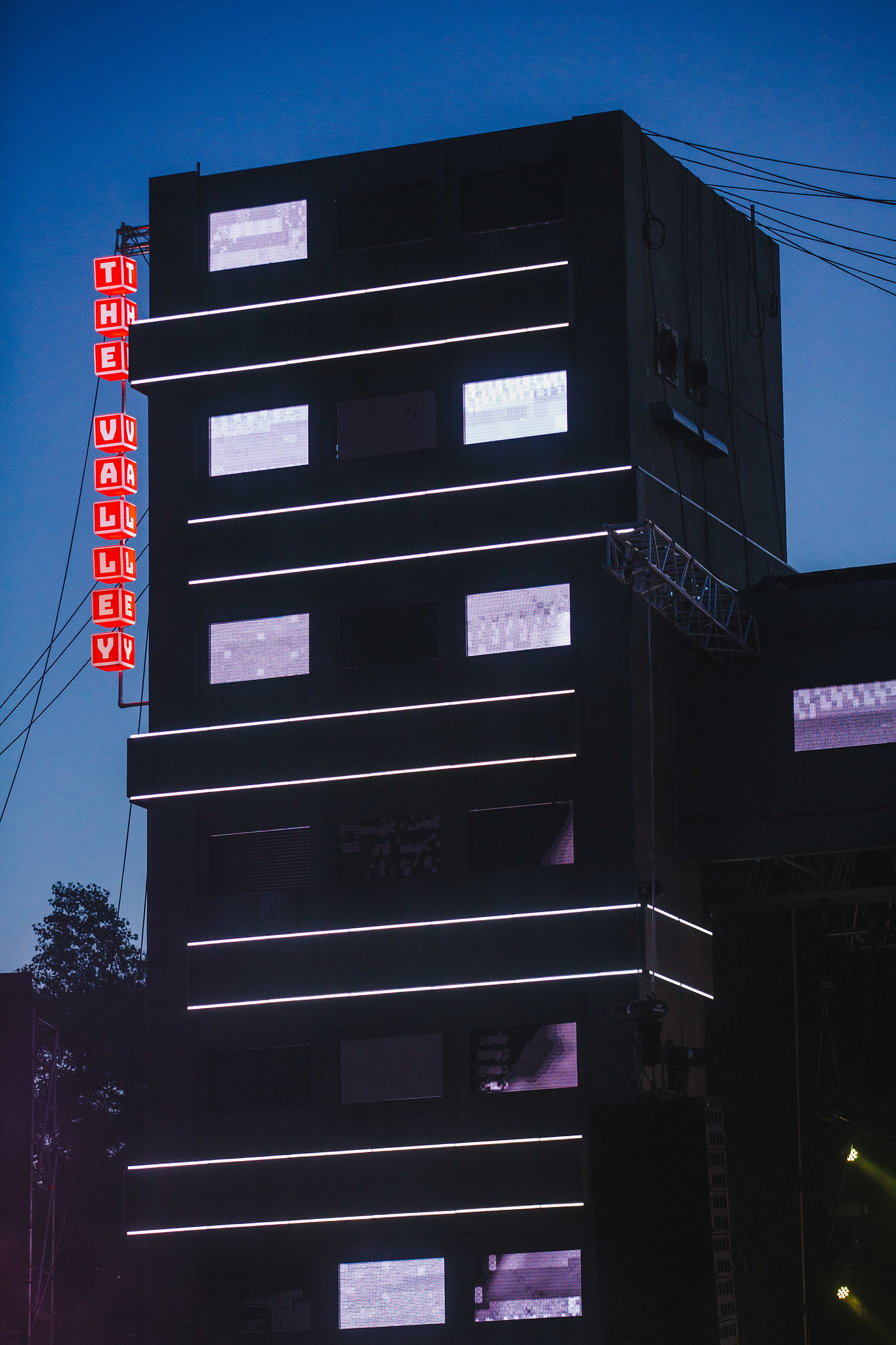 A$AP Rocky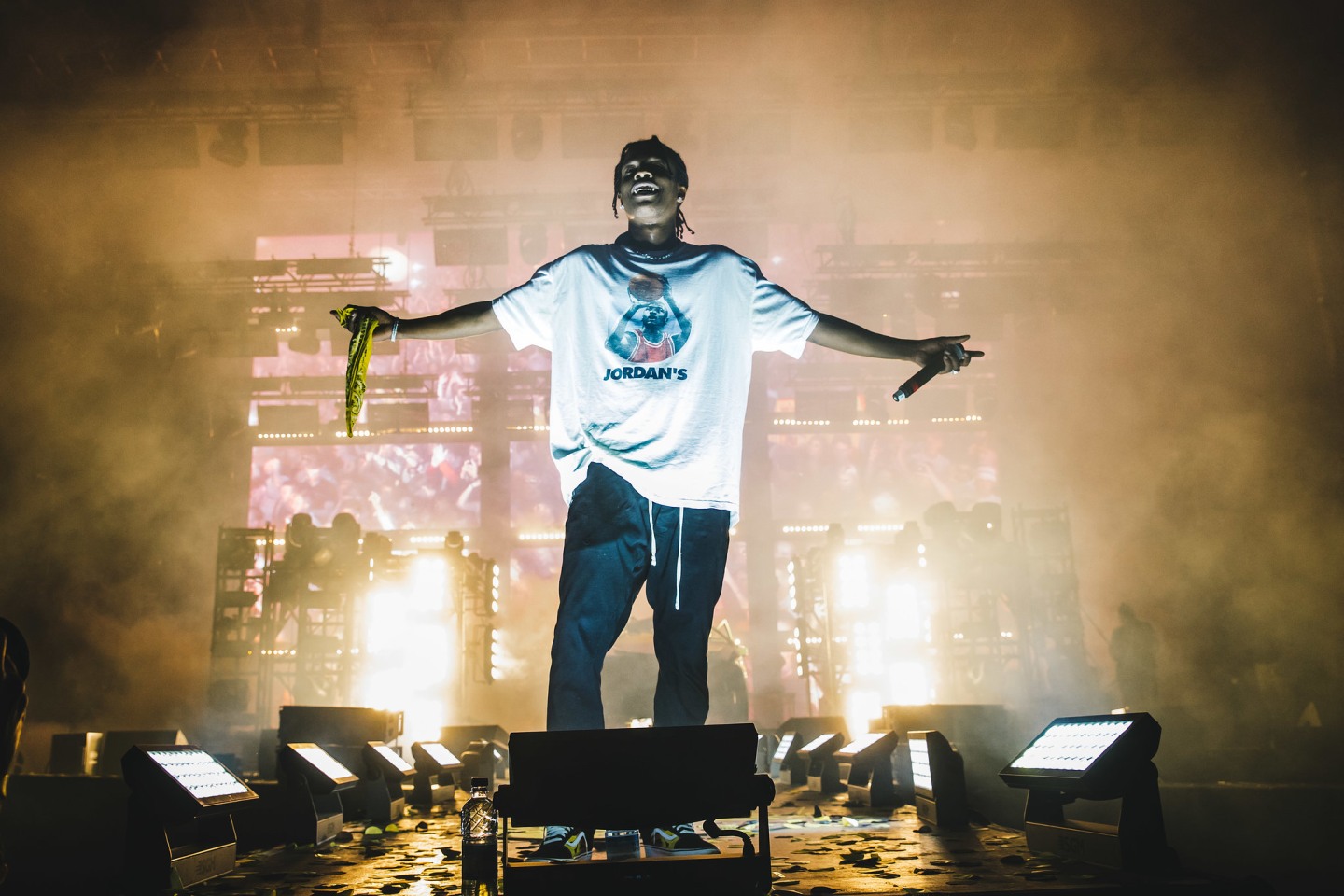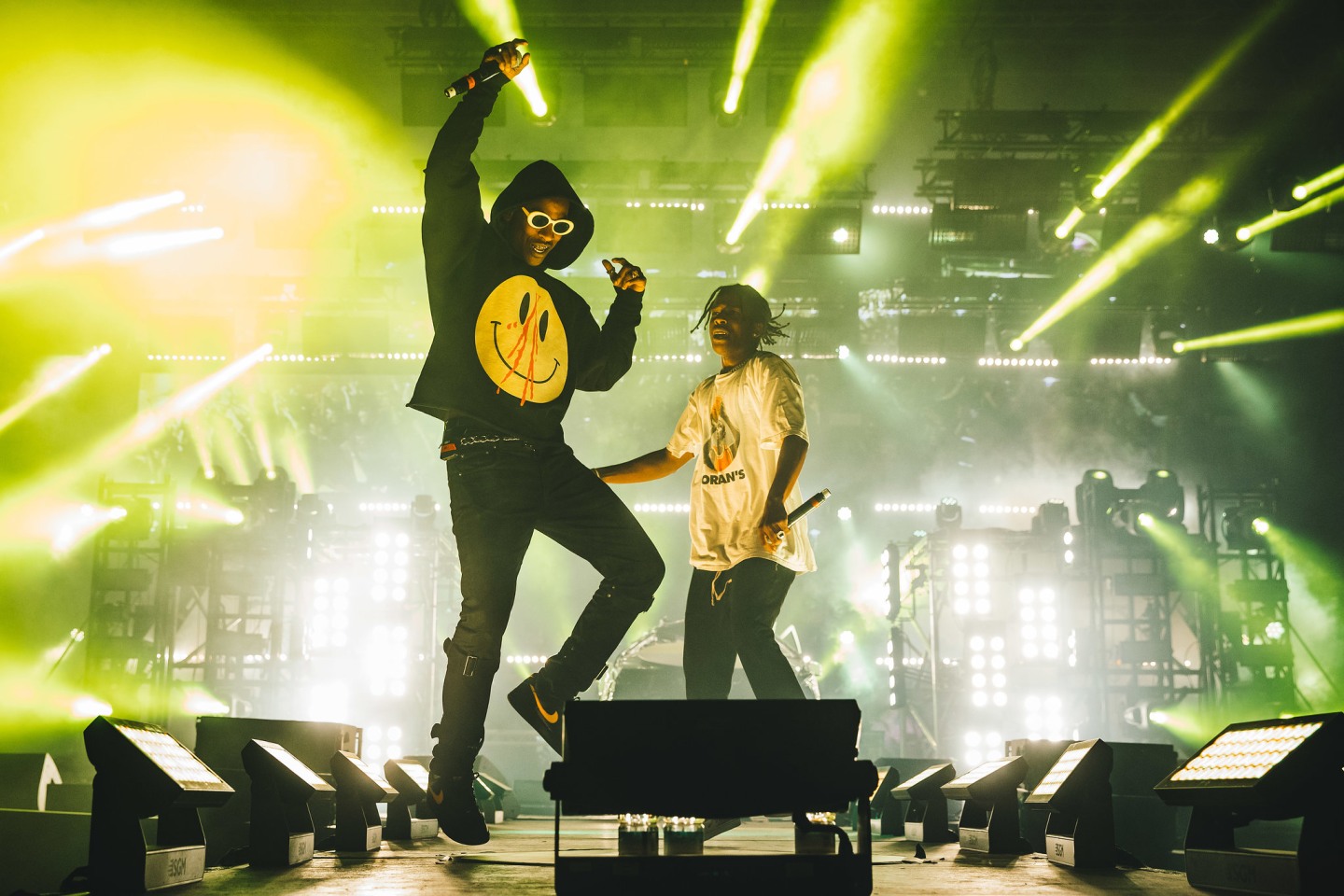 Arriving onstage late, Harlem's pretty-boy gives a call out to Greater Manchester Police. "Thank you all for police escorts coming to get me from the airport," stoking a riotous atmosphere that suits the burnt-out car onstage. If that isn't enough drama, patience is rewarded when he immediately brings out Skepta – a day before he headlines the main stage – for a next-level run through of "Praise The Lord (Da Shine)" from latest album TESTING. "Before I go, I want to fuck shit up! Open up the moshpits!," he shouts before "Wild For The Night", in a truncated set that feels thrilling and chaotic.
AJ Tracey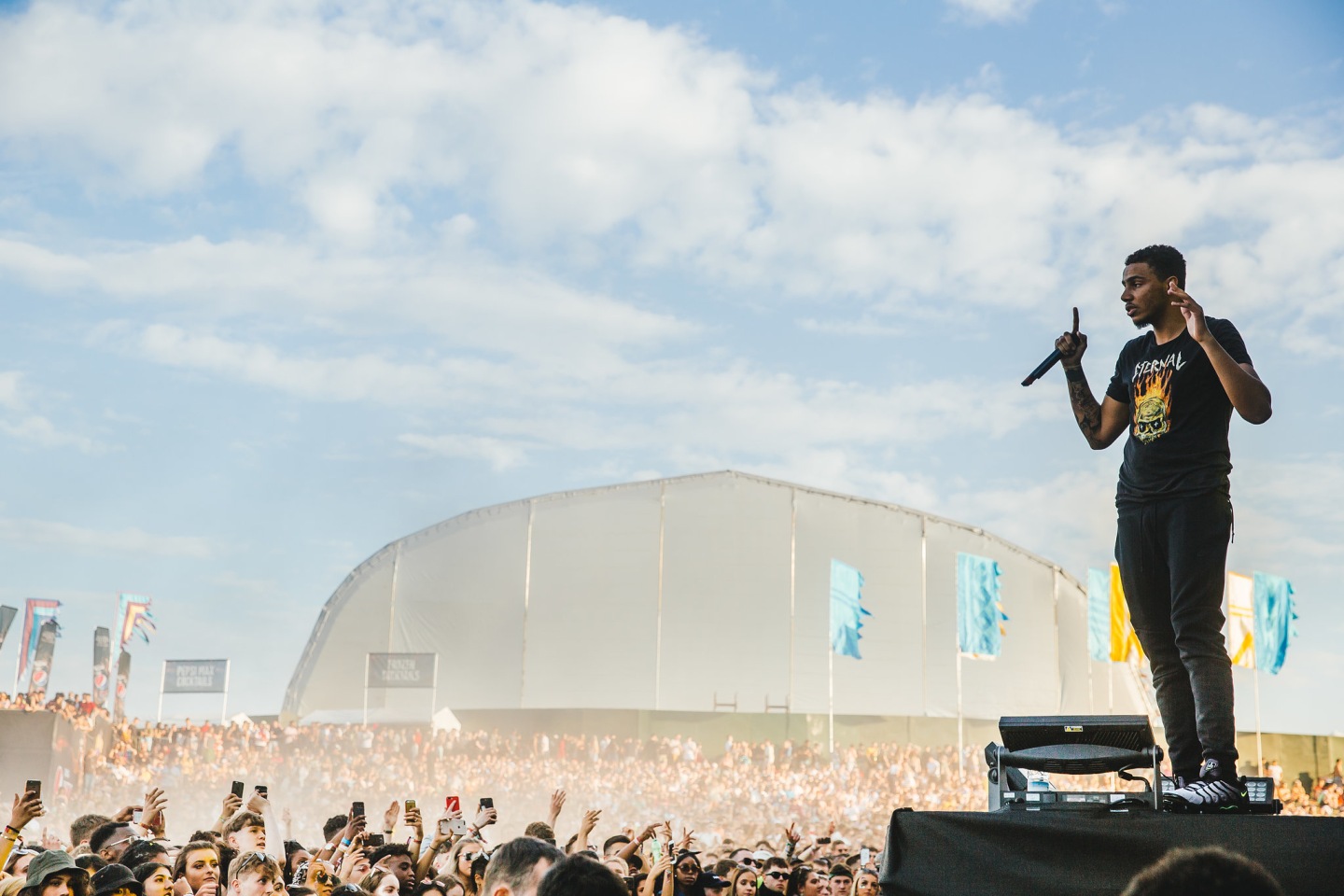 Fresh from dropping summer banger 'Butterflies' with Not3s, the 24 year-old MC attracts a massive crowd to his half-hour Saturday evening set. The stage is turned into a snow-globe of dust, as sand is kicked up by the moshpits caused by him spitting breakneck bars like broken teeth over the trap beats of "Blacked Out", "Buster Cannon", "Pasta," and an incendiary "Thiago Silva", his track with Dave.

Bugzy Malone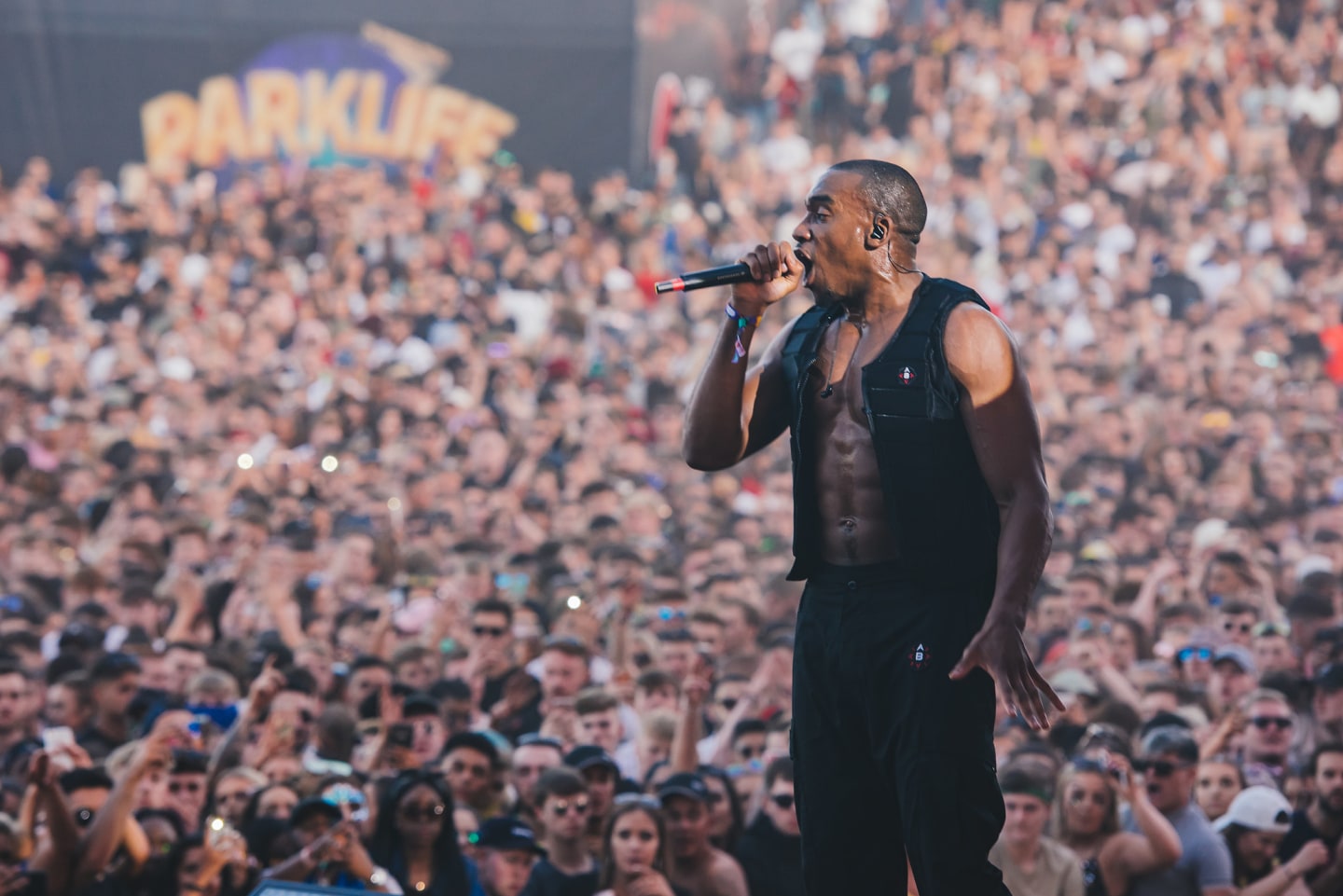 After recently dropping his new single "Warning," homecoming hero Bugzy Malone's Saturday evening set did the 0161s proud and paid tribute to the 22 victims of the Manchester Arena bombing last year by asking the audience to shine the lights on their phones in their memory.

Virgil Abloh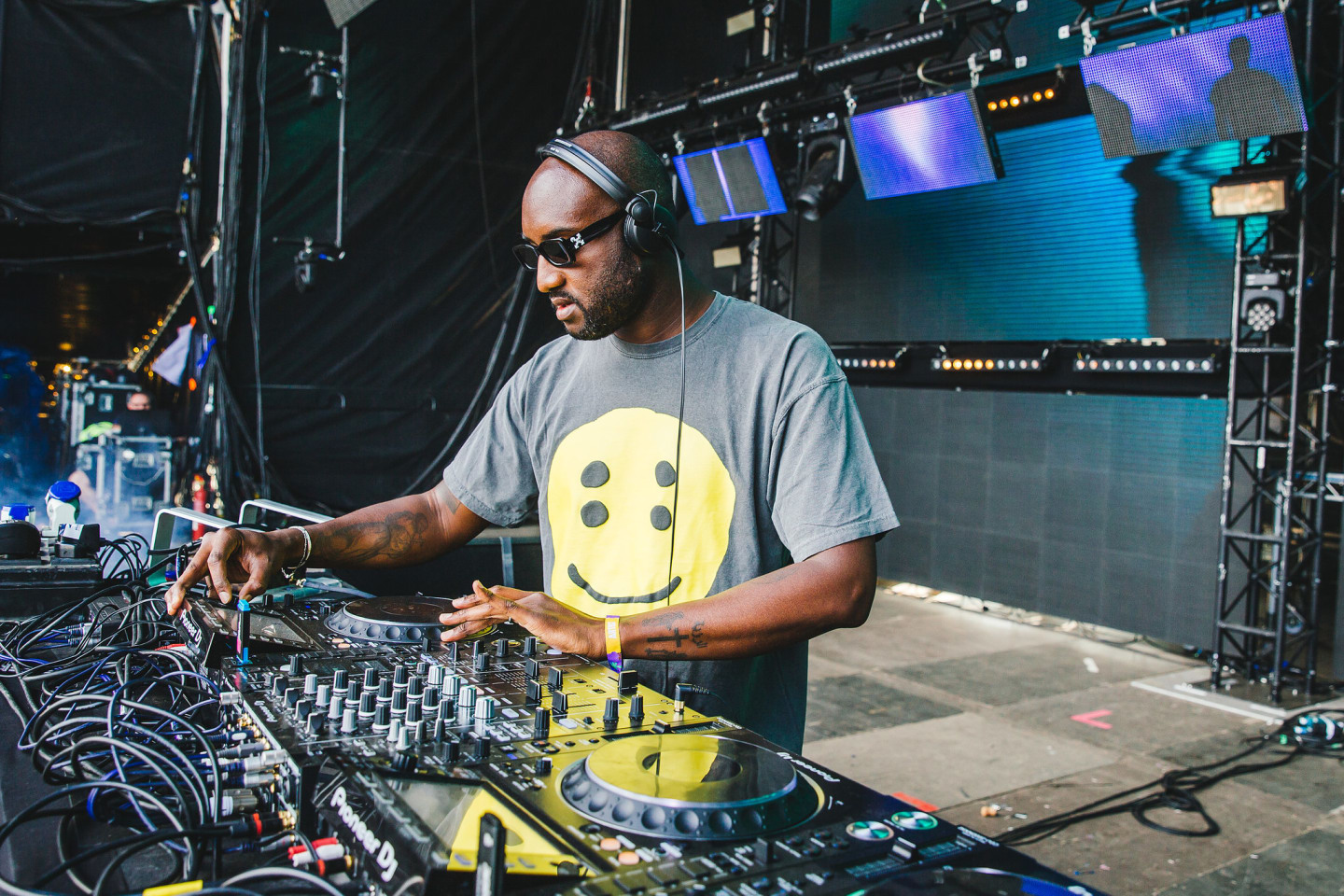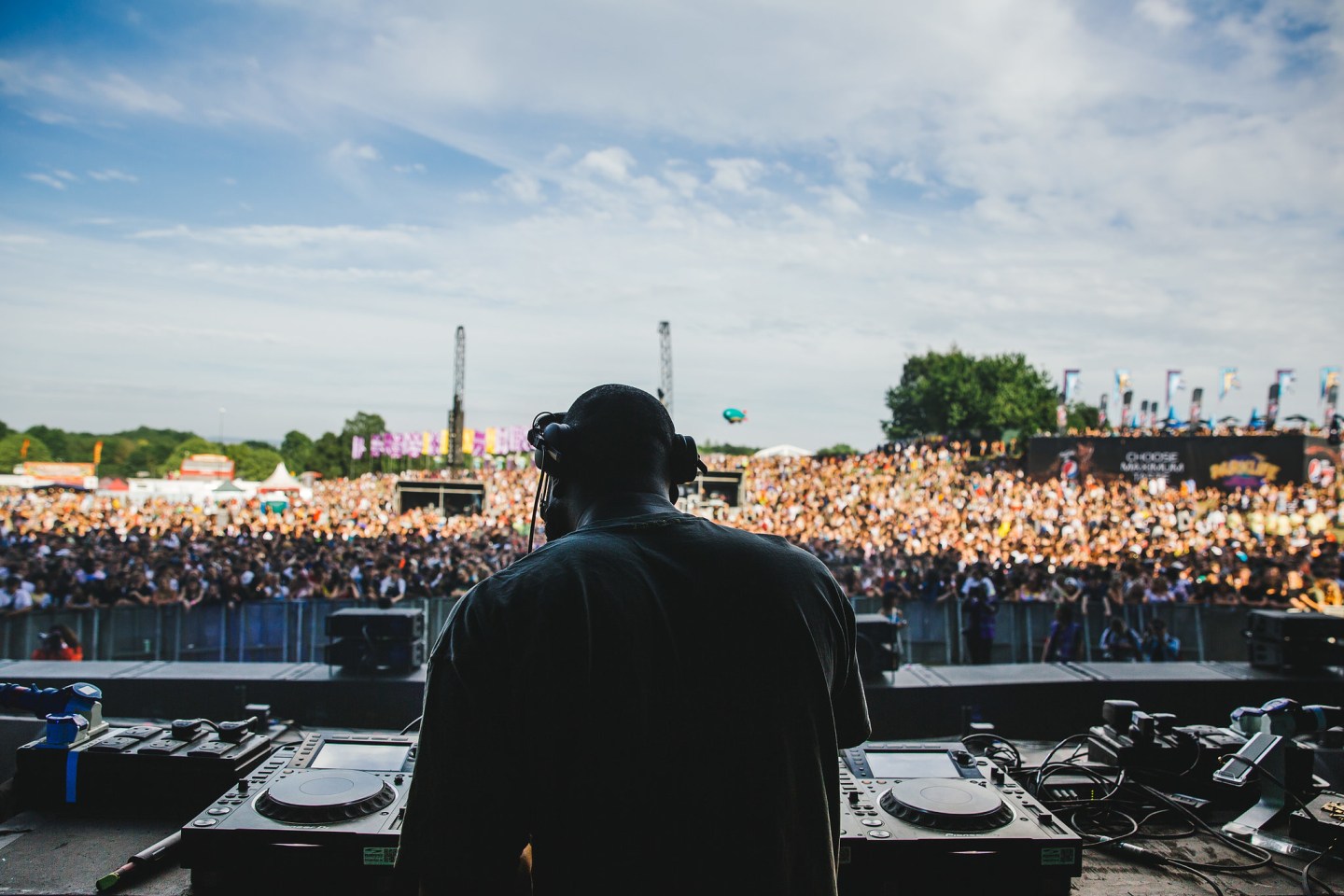 Having just been crowned artistic director for Louis Vuitton's menswear label, Kanye approved DJ Virgil Abloh brought out surpise guest Octavian to party with him at the end of his set. Wearing a acid smiley-face shirt – perhaps a nod to the city' Haçienda heritage – he also incited a communal sing-a-long of Oasis's "'Wonderwall."

LEVELZ
The sprawling Manchester grime collective are a diverse collection of the city's MCs and DJs. The group immediately shows it's up for a good-time. "Anyone got any drugs?" they ask, before storming through "Drug Dealer," from their 2016 LVL11 mixtape, as it feels – as ever with LEVELZ – like a house party spiralling out of control.
---
Parklife will return to Manchester on 8-9 June 2019 for its tenth anniversary. A limited amount of early bird tickets are available to buy until midnight Sunday 17th June. Please visit https://parklife.uk.com