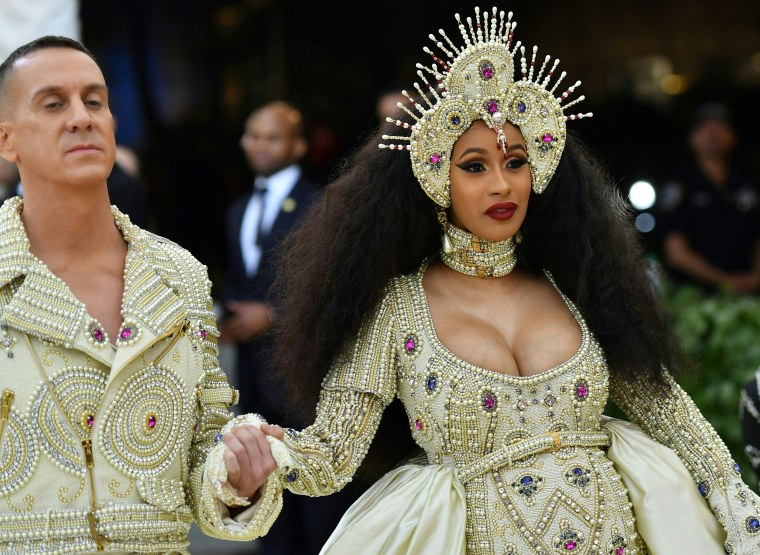 Sitting down with Rolling Stone recently alongside her fiancé Offset, Cardi B spoke with the mag about a bevy of things going on her life. When asked about current president Donald Trump, Cardi had some pretty straightforward and blunt opinions to share on his divisive politics, sexual misconduct allegations, and his controversial antics.
"He has made divisions in this country – he almost made a crazy civil war between the blacks and the whites," she said. "He has proven himself to be a madman so many times, and proven himself to be disrespectful to women, and that still hasn't gotten him impeached. Clinton got impeached for cheating on his wife, and it's so clear that this nigga has sex with so many porn stars, and he's just been shown to be a dickhead, and it's like, 'Nope.'"
Elsewhere in the interview, Cardi spoke on her pregnancy, having a "lit" baby shower, that would start at 9pm, and considered drinking some red wine while pregnant because it's "healthy, right?"
Read the full story here.