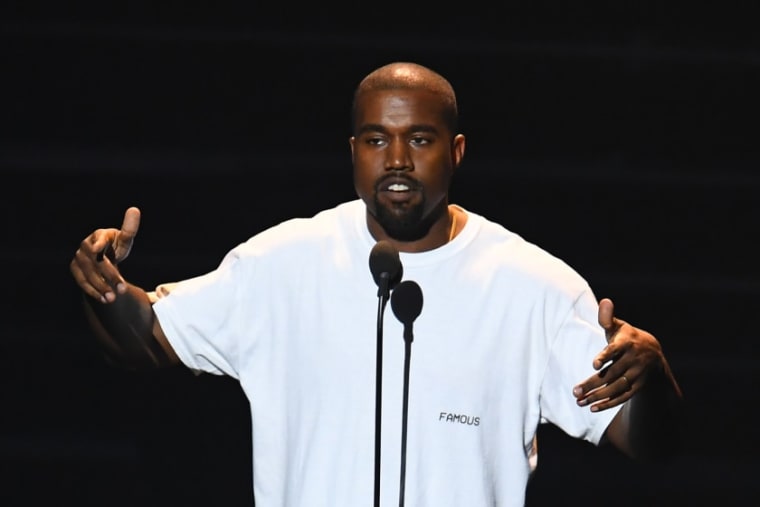 At the start of May Kanye West appeared on TMZ Live and gave his views on slavery. His actual quote from that interview was "When you hear about slavery for 400 years, for 400 years?! That sounds like a choice... we're mentally imprisoned." Understandably, many people were unhappy with him and his opinons.
In a new interview published on Monday, June 25, Kanye tells the New York Times that the public's reaction to what he said was taken out of context. The rapper told the newspaper: "I said the idea of sitting in something for 400 years sounds — sounds — like a choice to me, I never said it's a choice. I never said slavery itself — like being shackled in chains — was a choice," If you look at the clip you see the way my mind works."
Asked how he would rephrase the sentiment, if offered the chance, Kanye remained unrepentant. "I wouldn't frame a one-liner or a headline," he said. "What I would say is actually it's literally like I feel like I'm in court having to justify a robbery that I didn't actually commit, where I'm having to somehow reframe something that I never said. I feel stupid to have to say out loud that I know that being put on the boat was — but also I'm not backing down, bro. What I will do is I'll take responsibility for the fact that I allowed my voice to be used back to back in ways that were not protective of it when my voice means too much."
The full interview, conducted in early June, also features Kanye's thoughts on how he was expected to support Hillary Clinton over Donald Trump because he's "a very sensitive soul." However, he states that his allegiance lied with Trump and that he takes pride in "standing up and saying what you feel, and not even doing a lot of research on it."
Additionally, talk turns to the music made by West in Wyoming. He confirms Drake wrote the hook on ye song "Yikes" and that he also wrote a "first verse" which was left off the final version.
Read the New York Times pieve here.