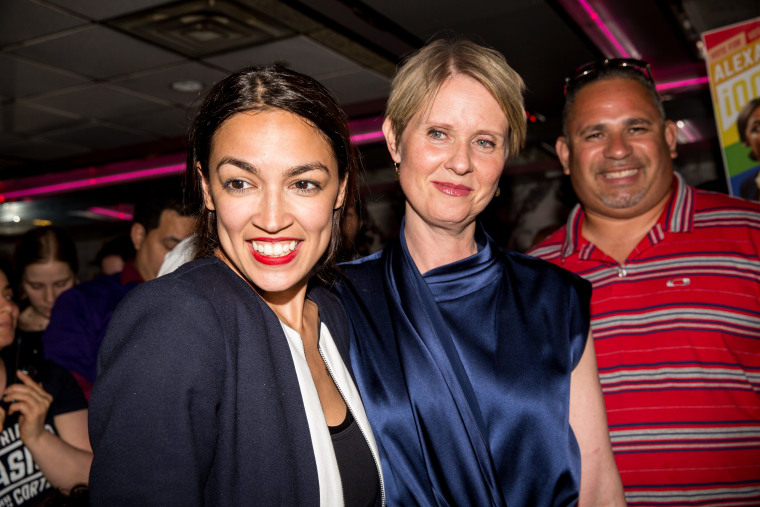 Alexandria Ocasio-Cortez was the surprise victor in Tuesday night's Democrat congressional primary in New York. She defeated Rep. Joe Crowley, one of the most powerful Democrats in the House of Representatives.
Ocasio-Cortez, a former Bernie Sanders volunteer from a Puerto Rican family, won with a 57.5% majority.
Crowley was the favored candidate going in to the vote and had tipped as a future party leader or even Speaker of the House. The 56-year-old has been in Congress since 1999 and hadn't faced a primary challenger since 2004.
However, 28-year-old Ocasio-Cortez secured the win after running on a progressive campaign, supporting universal healthcare, tuition-free college, and criminal justice reform.
She will now face Republican candidate Anthony Pappas in the November mid-terms. Should she be victorious in that vote she will become the youngest ever woman elected to Congress.
This was @Ocasio2018's platform, taken from her office in Elmhurst, Queens ---> pic.twitter.com/w9KqwRl00x

— Jeff Stein (@JStein_WaPo) June 27, 2018