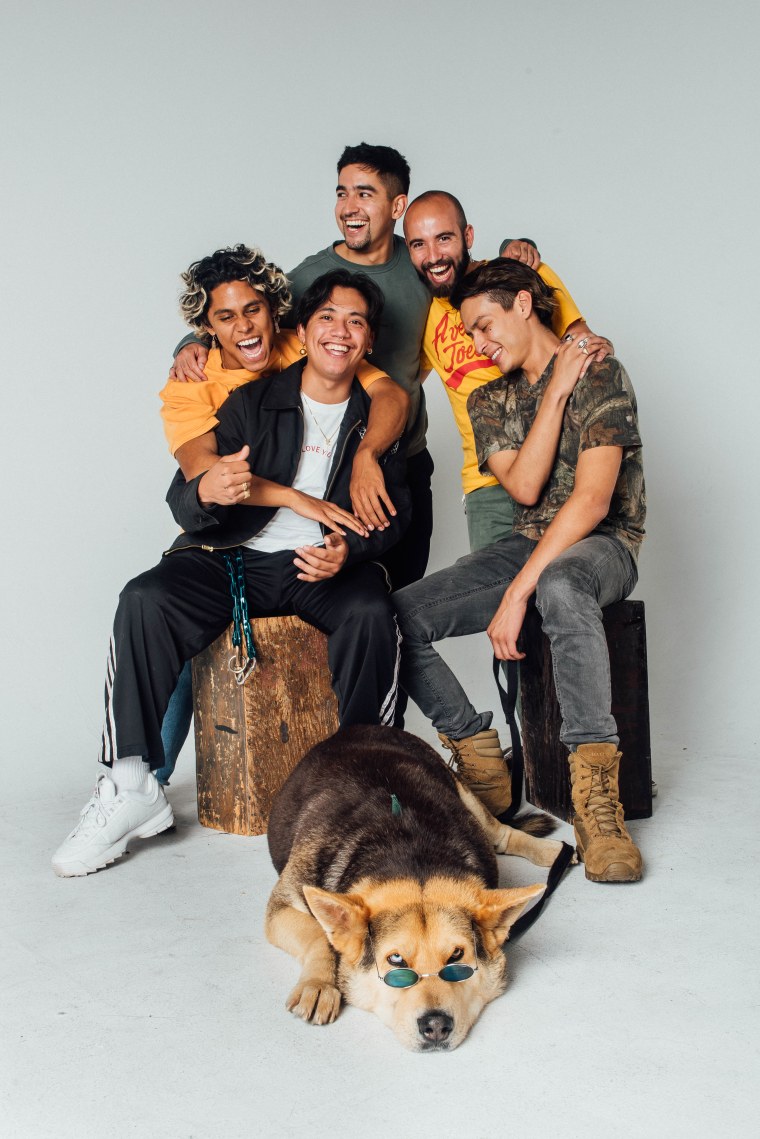 Inner Wave are childhood friends from Los Angeles who bring that easy joy and intimacy to "Whoa," their new song with Long Beach artist Bane's World. Their hybrid pop recalls the anything-goes energy of bands like Superorganism, refracted through lounge music's sleepy, vintage charm and Grizzly Bear's affecting melodies. It's fun that stays with you: singer Pablo Sotelo's closes the song with the closing lyric "Some things were made to last awhile," cementing the track's swooning ambivalence that keeps it stuck on repeat.
"'Whoa' started off as kind of a joke," Sotelo told The FADER over email. "It was a beat I made for Eli to rap on back in 2013. I revisited it earlier this year and had Shane sing on it. It's funny that it has so much attention behind it because to me it'll always be this inside joke of a song. Actually part of Eli, our guitarist's original rap is still in the song. We use it as a pitched down vocal sample during the chorus."
Listen to "Whoa" below, followed by Inner Wave's upcoming tour dates.
Inner Wave tour dates
6/22 Seattle, WA
6/23 Portland, OR
6/27 San Francisco, CA
6/28 Los Angeles, CA
6/30 Santa Ana, CA
7/1 Phoenix, AZ
7/2 El Paso, TX
7/5 Dallas, TX
7/6 Austin, TX
7/7 San Antonio, TX
7/8 Houston, TX
7/9 New Orleans, LA
7/13 Tampa, FL
7/14 Orlando, FL
7/16 Atlanta, GA
7/17 Nashville, TN
7/19 Washington D.C.
7/20 Philadelphia, PA
7/21 Brooklyn, NY
7/23 Boston, MA
7/24 Montreal, CANADA
7/25 Ottawa, CANADA
7/26 Toronto, CANADA
7/27 Detroit, MI
7/28 Chicago, IL
7/30 Minneapolis, MN
8/2 Denver, CO
8/4 Salt Lake City, UT
8/5 Reno, NV