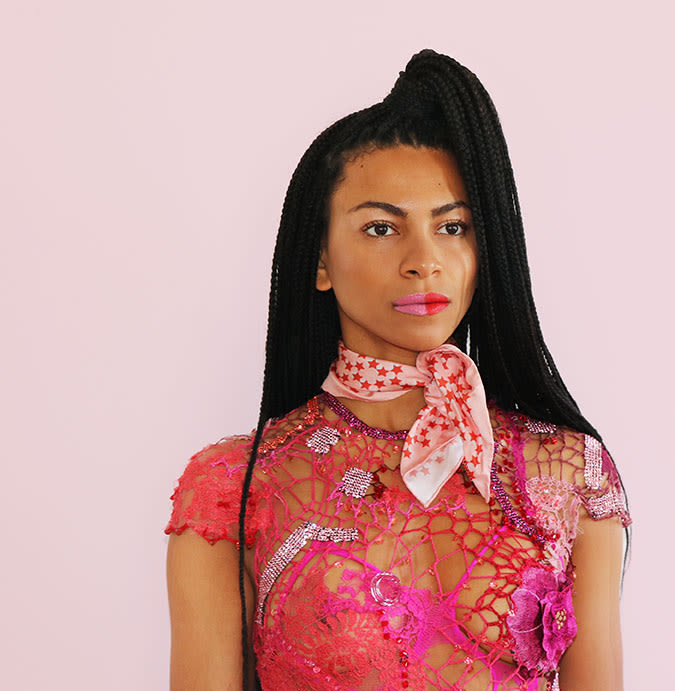 If you've ever seen disco outfit Escort live in concert, you've witnessed the immense power of its frontwoman Adeline Michèle whose voice is insanely amazing. Today, The FADER is premiering Adeline's first solo single, called "Emeralds." It's a slow, hypnotizing track that lets her soulful voice take center stage. In the video, directed by Hamadou Frédéric Baldé, Adeline strikes a somber pose and sings straight to the camera in a crystalized room.
In an email to The FADER, Adeline explains how she hopes the song will change the world. "This song is a chant for "un-pragmatic, non-materialistic" love," she said. "It's about loving someone for who they are and not what they have. "Can't buy the heart with gold". It's also about encouraging women to seek their own achievements first, and not wait for a man to provide them with financial stability - because we are more than capable of getting it on our own. I would love to see a shift in this notion of "waiting for Prince Charming" and raise little girls to dream of being powerful and independent instead."
Adeline will perform at Afropunk Brooklyn 2018 on August 25th.