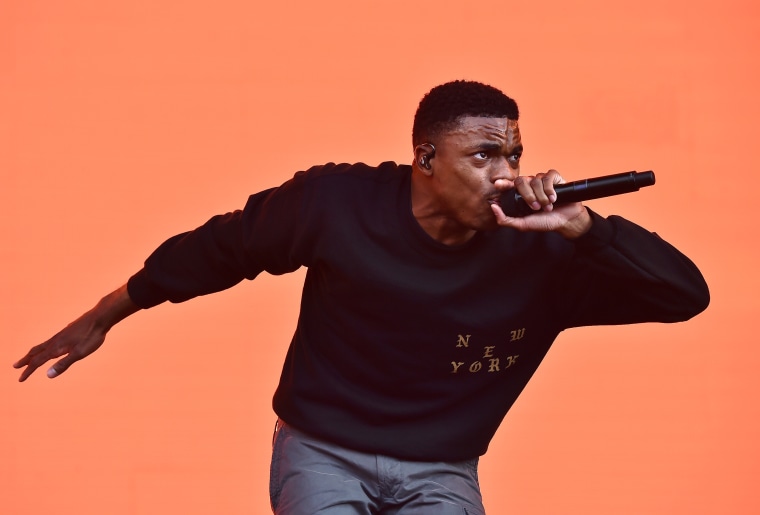 Vince Staples is the host of a new original show on Snapchat. F*#! That with Vince Staples sees the Long Beach rapper send his friends to test an activity, ranging from rage rooms to beekeeping, before he makes a verdict on whether he would "F*#! With That" or not.
The series debuted on Snapchat's Discover page on Sunday, July 1 with Staples passing verdict on colonics. A further three episodes are scheduled weekly through July.
Last month Carl Jones, a producer of Adult Swim's The Boondocks, hinted at a new cartoon for the network featuring Staples alongside D.R.A.M., and more.