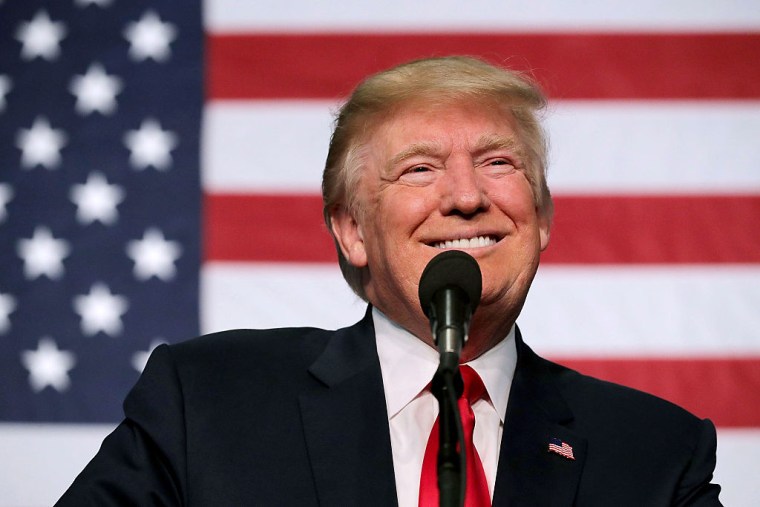 The Trump administration has revoked an Obama-era policy asking schools and universities to consider an applicant's race during the admissions process, The New York Times reports.
The policy, aimed at opening up the establishments to non-white students, was instituted by President Obama in 2011. It guided – but did not command – schools and universities to factor race in admissions (though not as a chief factor) and argued that diversity was a "compelling interest" for the schools. The policy was one of 24 documents struck down by the Justice Department on Tuesday at the order of Attorney General Jeff Sessions, and was called "unnecessary, outdated, inconsistent with existing law, or otherwise improper." In November 2017, Sessions signalled his intention to take on affirmative action with a memo that decried "intentional race-based discrimination."
The new guidance is not law, but as the Times notes, "School officials who keep their admissions policies intact would do so knowing that they could face a Justice Department investigation or lawsuit, or lose federal funding from the Education Department."
Pro-affirmative action groups spoke out against the policy's revocation. "We condemn the Department of Education's politically motivated attack on affirmative action and deliberate attempt to discourage colleges and universities from pursuing racial diversity at our nation's colleges and universities," said Kristen Clarke, president and executive director of the Lawyers' Committee for Civil Rights Under Law, in a statement to the Associated Press.
In 2016, a decision from the Supreme Court allowed schools to factor race into their admissions process. Justice Anthony Kennedy, who wrote the opinion, is retiring this year, and the Trump administration could appoint someone who would sympathetic to overturning the 4-3 ruling. A case could be on its way to the court: Students for Fair Admissions is a group suing Harvard University, claiming it unfairly limited the number of Asian-Americans admitted into the university. The lawsuit was filed in 2014, claims Asian-Americans suffered "negative effects" as a result of the university's applications process.