We're rooting for Rina Sawayama and you should be too
The rising British-Japanese songwriter is making the pop world more relatable — one glittery, retro-sounding synth banger at a time.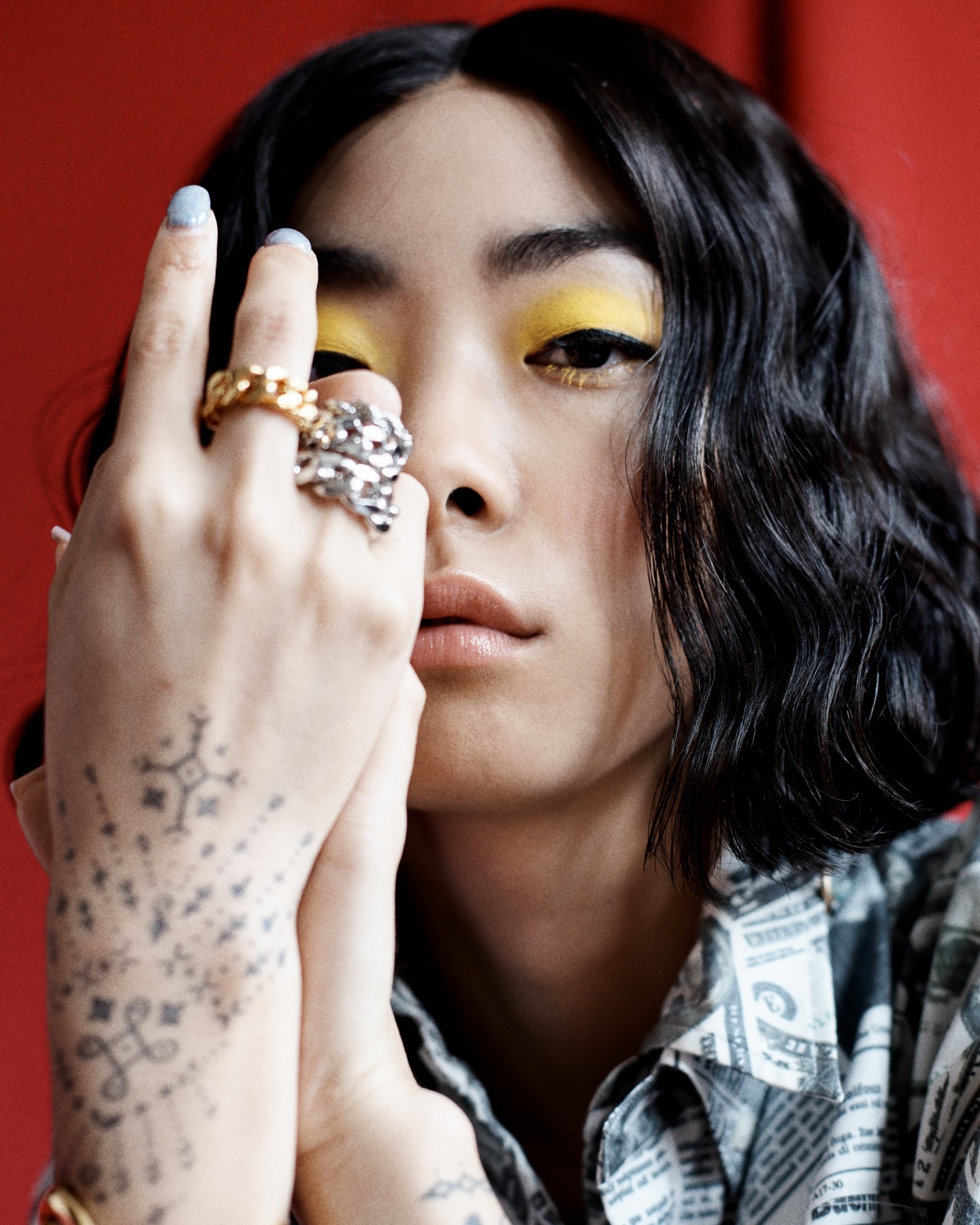 Not long after I meet the British-Japanese pop singer Rina Sawayama at the Public Hotel in SoHo, I get my first dose of her anxiety. This particular bout is triggered by two upcoming performances she has scheduled at the Mercury Lounge in lower Manhattan. "I'm always totally underestimating myself, so when I put it on sale I was like, It's not gonna fucking sell," Rina says. The shows sold out in three hours.
But she's also stressed about the fan meet-and-greets she'd planned: "I was like 'No one's gonna turn up. No one's gonna fucking turn up.'" (Once again, people turned up.) It goes on like this throughout our chat, for which Rina has arrived in a long puffer jacket that matches her Flamin' Hot Cheetos-red hair. At one point, she brings up Florence Foster Jenkins, the Meryl Streep docudrama about a clueless singing imposter. "That's what I feel my entire career is," she says.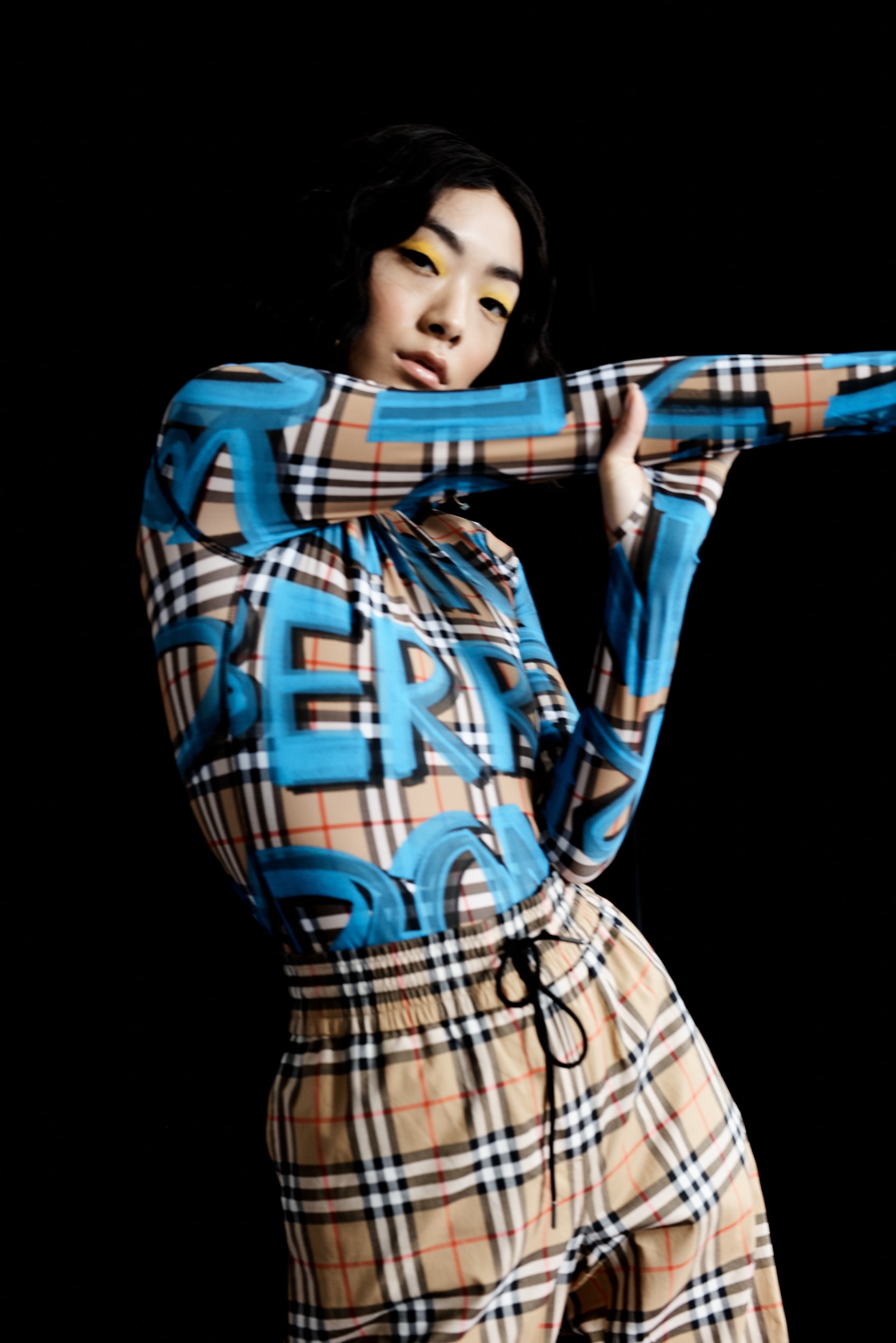 If anything could have tipped me off about her insecurities, it would have been "Cyber Stockholm Syndrome," the closing track on the eponymously-titled mini-album that she released independently last November. A swirling soup of bright Britney-style pop glitter, "Cyber" tells the story of girl at a party who is unable to abandon the captivating blue light of her cell phone. It's the perfect ending for a project that delves deep into the relationships we have with technology — a subject that Rina, who is still unsigned, was initially unsure of how to tackle. Ultimately, she approached the idea as she would a dissertation. "I read loads of studies about it," she remembers. "I went through loads of news stories and I read like five or six books about technology and people. [When] I had enough material in my head, I made it into a story."
That story is about the ups and downs of tech-overload. "It's a journey about how the internet makes me feel and how it relates to joy in a different way," she explains of RINA. "And then, at the end, just being OK with the fact that things are always going to be a little bit shit." It's all set against a millennium-era pop backdrop, a sound that she and her producer Clarence Clarity selected for its inoffensive, joyful, and historically apolitical qualities.
Pop music had already followed Rina throughout her childhood, first in Niigata, Japan, where she was born, and then in London, where she and her parents moved when she was five. In the earlier years, when Rina's parents sent her to Japanese school to ensure she didn't lose her heritage or language skills, she listened to Japanese artists like Utada Hikaru and the girl group Morning Musume. When she transitioned into the British school system, she fell in love with turn-of-the-century big-hitters like Britney and X-tina and Avril and P!nk. She says she found these women's love songs to be spiritually elevating. "It was very heteronormative, but I think the overall end product was always joy."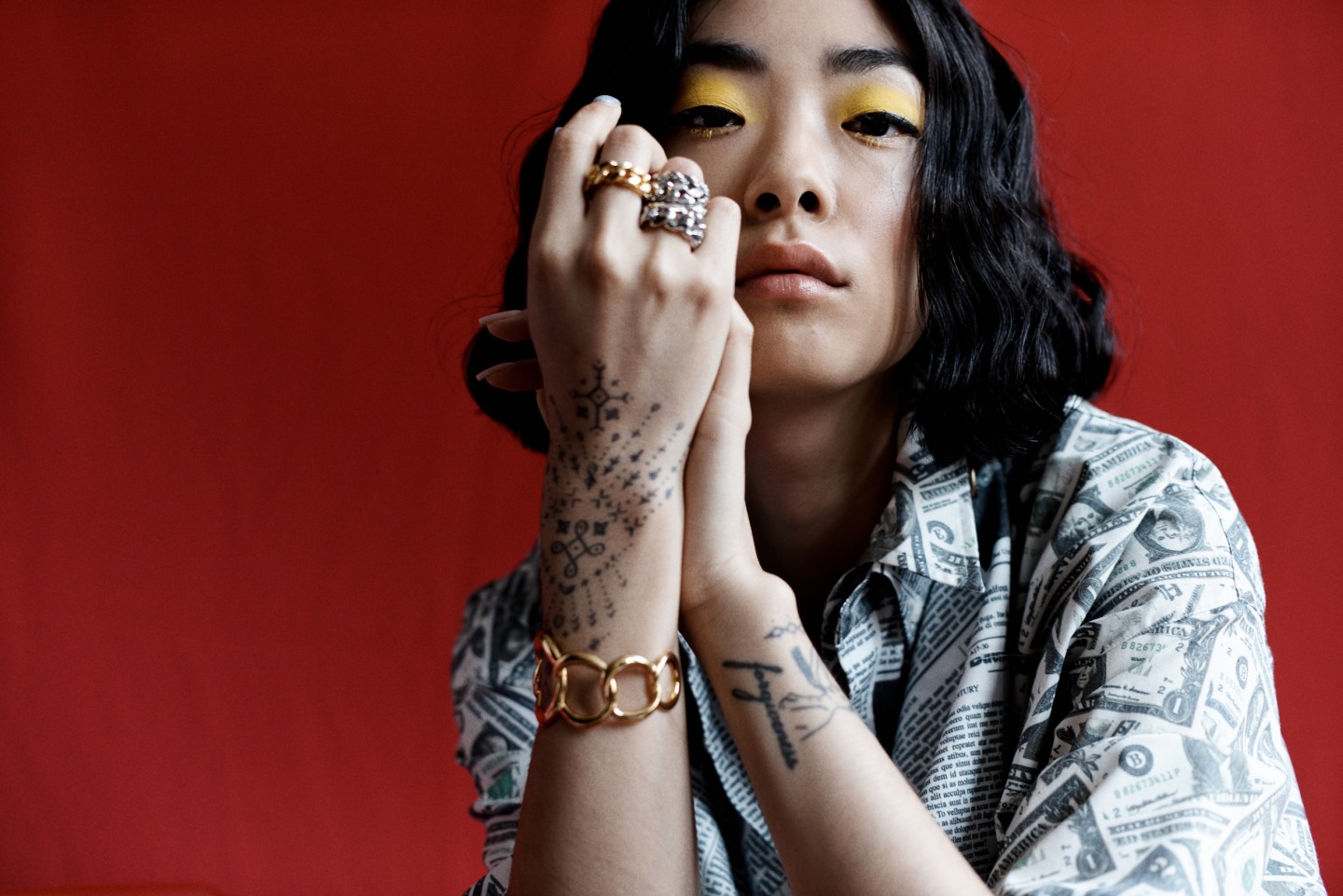 In college at Cambridge University, where Rina studied politics, psychology, and sociology, she recalls experiencing several instances of racism intersected with classism. She addresses these frustrating experiences in her music, too. "Take Me As I Am," a full-throttle Mis-Teeq-inspired anthem, is Rina's response to both external aggressions and internal insecurities. When she forcefully sings "every single day I fight another war / Every single night I feel more powerful," I imagine an invisible, impenetrable shell forming over her body. The music's upbeat, bubblegum quality seems to add another layer of self-defense and preservation — like, if we dance hard enough, maybe everything will be OK.
As one of the few East Asian artists emerging in the Western pop world right now, Rina is determined to ascend the ranks without succumbing to the "Japanese pop artist = J-Pop" pigeonhole. "I want to break records as an East Asian person in the pop industry in the Western world," she explains matter-of-factly. "I wanna do it for the next generation of people, especially in East Asian cultures, so when they're like, 'Mom, I want to be a musician; I want to be a popstar,' the [response is] not, 'What the fuck are you talking about?'"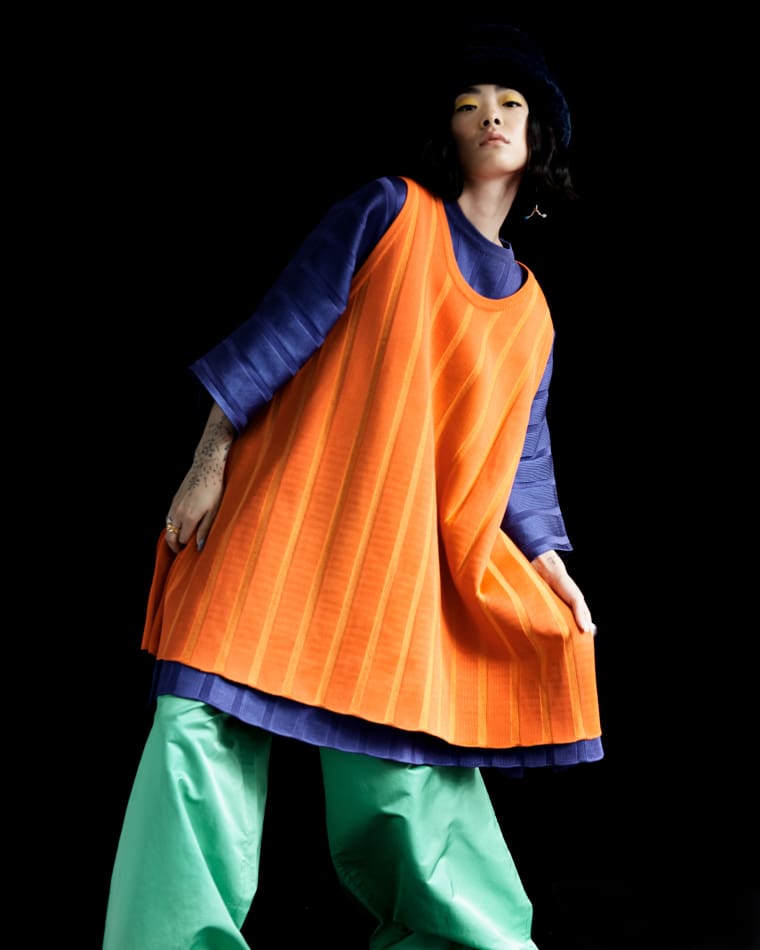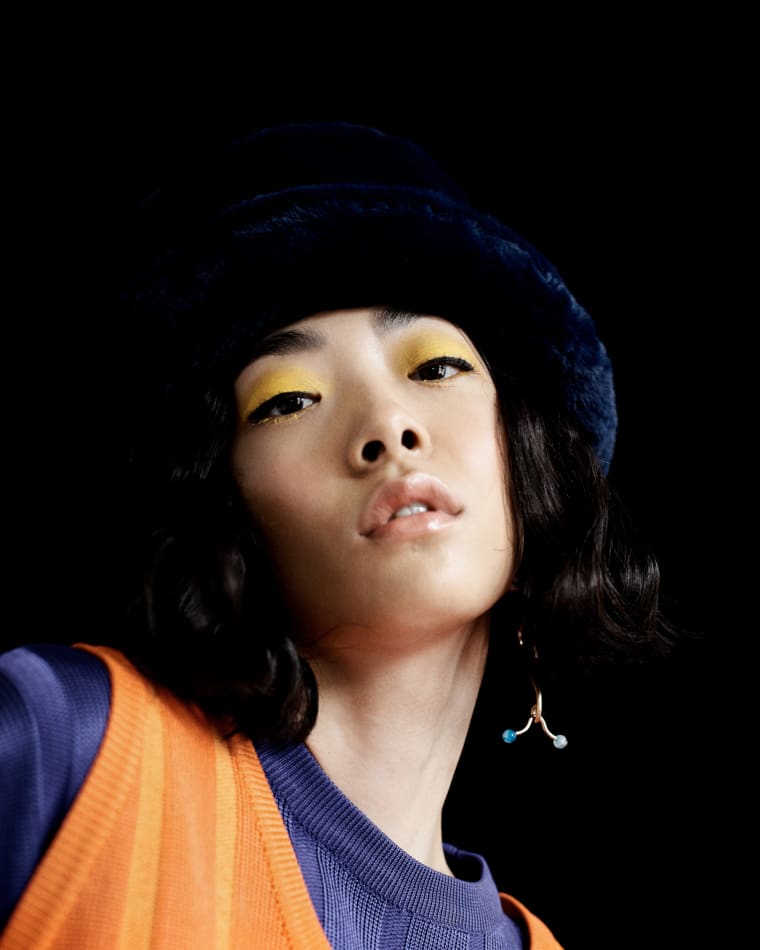 Rina's goal sounds so honest and completely reasonable that it makes me want to overlook the historical lack of East Asian presence in the Western pop music world — a disparity that exists not for lack of talent. That said, it's almost ironic that if she does wind up breaking records, it will be because of the stories that stem from her lived experiences as an East Asian millennial — tales of discrimination, of imposter syndrome, of social media inadequacy. For me, these themes have made her music incessantly, infinitely relatable, to the point that rooting for her feels like a no-brainer.
On stage at the Mercury Lounge, Rina emerges with her hair pinned into a top-bun and red matrix sunglasses. Midway through an unreleased ballad, technical issues cause her backing track to cut out multiple times. Not wanting to keep her fans waiting, Rina finishes the song a capella, her robust vocals effortlessly stretching to hit the high-notes. The crowd goes wild, anxiety be damned.
Hair by Patrick Wilson @ Caren Agency using Colour Wow, make-up by Abbie May using MAC Cosmetics, styling assistance by Filippo Sandini.