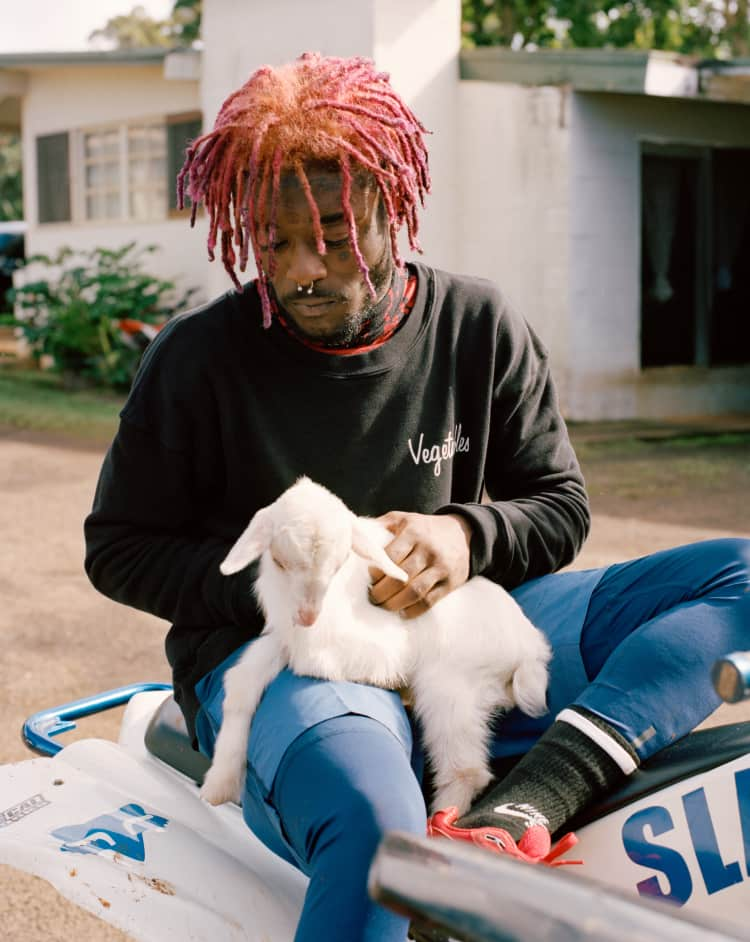 If you're anything like me — tired, sweaty, requiring joyful rap anthems to carry you through the summer — then you probably need new Lil Uzi Vert music. The 23-year-old's debut album, Luv Is Rage 2, was released last August but, since then, his appearances have been limited to a handful of (leaked?) loosies and some song-stealing guest spots.
Last winter, Uzi, who's signed to Atlantic Records and Generation Now, aired out his frustrations with his labels on Twitter. "I should have never signed but I finna turn all this shit upside down," he wrote in December in response to a fan asking why he wasn't dropping new music. In January, he wrote, "If y'all do sign ... sign 2 a major Dont sign 2 a rapper or a Dj ........Its Just Easier When The Time Come For That Fake Shit."
But, judging by the huge number of snippets floating around on social media and YouTube, Uzi has still been hard at work making new songs. In the past 12 months, the rapper has shared a seemingly never-ending stream of snippets, mostly on his Instagram Live. These clips then quickly make their way to a dedicated legion of YouTube rippers, where they' adjust the mixing and paste together new snippets with preexisting ones.
Below are a handful of the most anticipated Uzi snippets to date — including songs produced by Working On Dying maestros Oogiemane and F1LTHY and collabs with Chief Keef and 03 Greedo — as well an hour-long snippet megamix at the end.