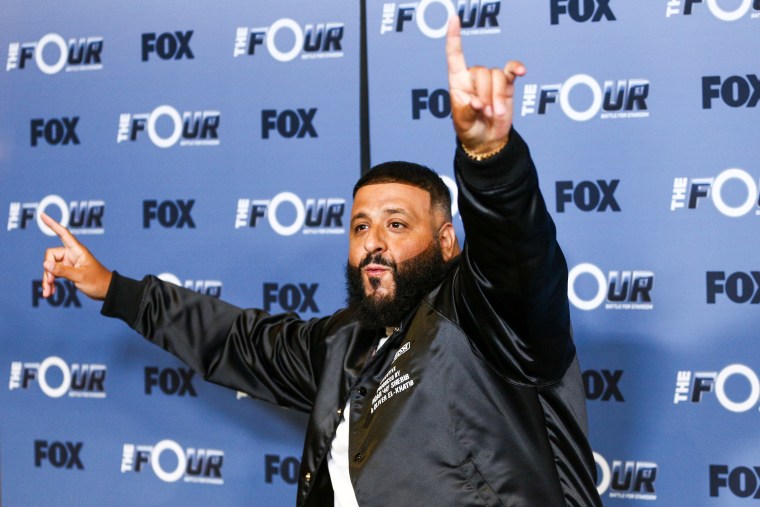 This past weekend saw Wireless Festival take place in London. The annual event was due to be headlined by J. Cole, Stormzy, and DJ Khaled. On Sunday, however, it became clear that DJ Khaled would not be playing live at Finsbury Park in north London. First there was his "Still on vacation!!!!!!!!" social media posts the pool, quickly followed by an official announcement from the festival.
Due to travel issues DJ Khaled will not be performing but we are working on something special that won't disappoint...

— Wireless Festival (@WirelessFest) July 8, 2018
Drake stepped in to fill the gap, playing a 20 minute set in which he performed a number of Scorpion tracks for the first time. The fact remained, though, that many fans had bought tickets to see Khaled and Drake's short time on stage didn't necessarily constitute a full headline set in their eyes.
This makes the following tweet from the official Wireless Festival account all the more surprising. Having initially blamed "travel issues" for Khaled's failure to show, organizers then concded that they had known for "a few months" that the producer would be unable to make it to London due to a scheduling conflict involving Fox show The Four, on which he serves as a coach.
Due to a scheduling conflict related to filming of the The Four, DJ Khaled was not able to commit to perform at Wireless Festival. Although we have known for a few months and tried to make it work, it wasn't possible.

— Wireless Festival (@WirelessFest) July 8, 2018
We take responsibility for not telling fans sooner and want all Khaled's fans in UK to know he truly looks forward to coming to UK to perform soon.

— Wireless Festival (@WirelessFest) July 8, 2018
Fans are understandably upset.
@WirelessFest you have broken the law and happily admitted to it, everyone with a Sunday ticket is entitled to a full refund!!! BY LAW pic.twitter.com/1CYzLpN0qO

— Áine (@Aine395) July 9, 2018
They knew about DJ Khalid not being able to perform for MONTHS. Ticket holders were blatantly lied to and scammed when @WirelessFest sold tickets using DJ K's image & then pretending like the discovery was recent. #fraud

— Cristine (@Owl_ofthewoods) July 9, 2018
They said a few months with big dick energy

— Merissa (@Fightclab) July 8, 2018
A rep for Wireless Festival was not immediately available for comment when approached by The FADER.