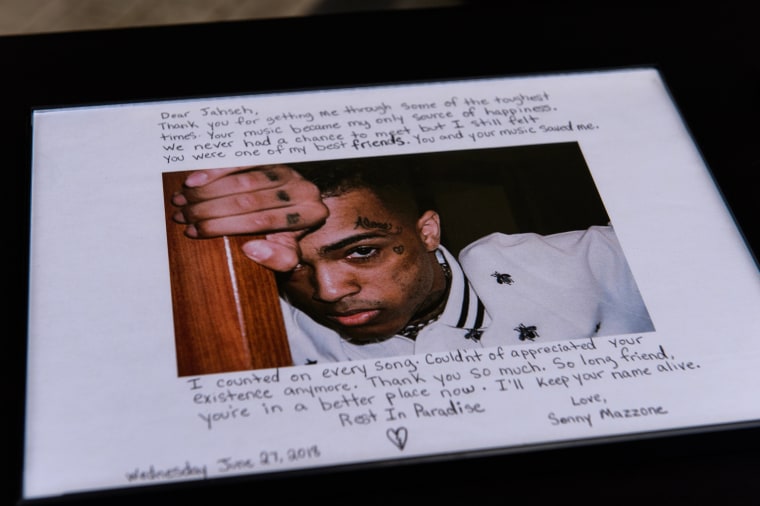 XXXTentacion signed a record deal worth $10 million shortly before his death, the New York Times reports. According to the Times, X was offered the contract by Empire, the same label that released his debut album 17.
According to multiple people "who were briefed on the terms," Empire were to release the Florida artist's third album at some point in 2018. It is understood he had been in the studio in the run up to his murder working on new music. Ghazi Shami, founder of Empire, confirmed that the rapper finished "a significant amount of material" for the album before he died.
The prospect of releasing the music posthumously remains unclear, however, due to X's working relationship with a distribution unit of Universal Music Group. "Because of a clause in XXXTentacion's last record contract the record may not be released until at least October," the Times reports.
One man has been arrested and police are searching for another suspect into the murder of XXXTentacion. His latest album, ?, was released in March.