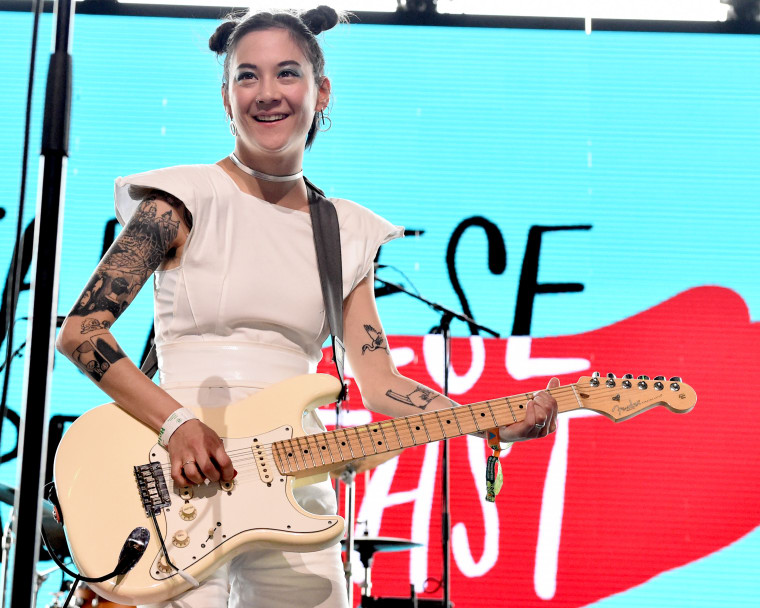 Musicians including Japanese Breakfast's Michelle Zauner and Braids' Raphaelle Standell-Preston have criticized musical audio equipment company TC Electronic for using sexist language to describe its new guitar effect.
The criticism began on Monday, July 9, when TC rolled out its "Pussy Melter" effect, a preset guitar pedal sound endorsed by the hair metal band Steel Panther. A description for the effect reads: "When we met up with Steel Panther's oh-so-humble guitarist, he had only one condition: that the tone be as wet as the ladies on the front row."
A petition has been launched to pressure TC into removing the product from the market. Braids shared a link to the petition with Standell-Preston writing: "As a female guitarist and just a female in general this makes me super disappointed!" Japanese Breakfast responded, "This is fucking disgusting." Check out a selection of the responses below.
The FADER has reached out to Steel Panther and TC Electronic representatives for comment.
What f*cking year is this ???
Pls sign my friends petition to EDIT/REMOVE @tcelectronic disgusting write up for their "pussy melter" guitar effect pedal. As a female guitarist and just a female in general this makes me super disappointed ! https://t.co/LK2YZJt70d pic.twitter.com/EILfX9lQhh

— Braids (@braidsmusic) July 9, 2018
This is fucking disgusting

— Japanese Breakfast (@Jbrekkie) July 9, 2018
wtf, this is disgusting

— Teen Daze (@teendaze) July 9, 2018
sometimes i am like 'yunno, the guitar gear industry is slowly starting to get better' and then other times i am like oh cool a pedal company is marketing an effect preset called the "pussy melter" https://t.co/kpLed0Et1U

— allison gallagher (@allisongallaghr) July 8, 2018