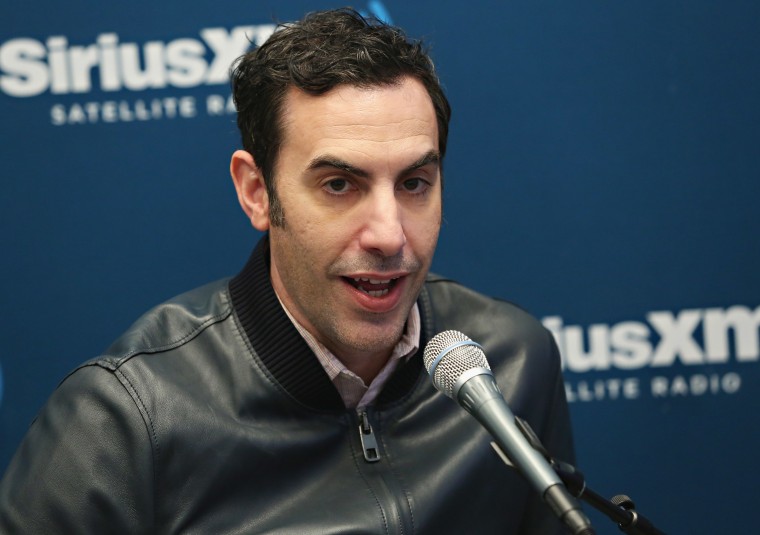 Sacha Baron Cohen's new show Who Is America? will begin next week. The show, dubbed an exploration of "the diverse individuals, from the infamous to the unknown across the political and cultural spectrum" by broadcaster Showtime, begins on July 15.
A clip promoting the show sees Dick Cheney signing a waterboard kit at the request of a Cohen character.
Cohen first teased the project on July 4, releasing a cryptic video informing viewers that "He's back as you've never seen him before." The video included footage of Donald Trump insulting the British comedian and ended with the logo of the now-defunct Trump University.
A message from your President @realDonaldTrump on Independence Day pic.twitter.com/O2PwZqO0cs

— Sacha Baron Cohen (@SachaBaronCohen) July 4, 2018
Who Is America? marks Baron Cohen's first series television project since Da Ali G Show. That series prompted a spin-off movie as well as Borat: Cultural Learnings of America for Make Benefit Glorious Nation of Kazakhstan and Brüno.