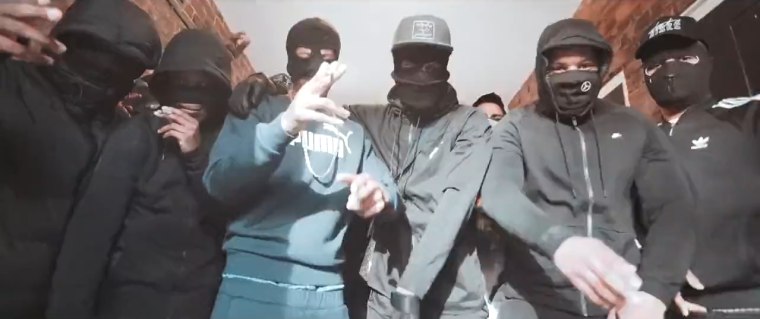 British law enforcement asked YouTube in May to remove 30 videos from U.K. artists making drill, a stark sub-genre of hip-hop imported from Chicago and transformed for the streets of South London. Authorities have clamped down on the music in 2018 and have blamed it for a rise in gang violence. As The Daily Mail and Genius report, a handful the censored videos, such as 1011's "No Hook" and 410's "Sparkz," have been uploaded to PornHub. Those links are extremely NSFW, obviously.
Some of the videos have been hosted on the pornography video site for close to a month. It is unclear whether or not the uploads are official: PornHub has waded into the world of hip-hop before, producing videos for artists like Mykki Blanco and Waka Flocka.
The Metropolitan Police made clear their hopes to take their drill crackdown into the real world at the time of the YouTube censoring. The Met's Mike West told The BBC in a statement: "What looks like a music video can actually contain explicit language with gangs threatening each other." Since then, drill group 1011 have been banned from making music or performing without a court's permission. The order stemmed from a November 2017 arrest of all five members of the group, who pled guilty to conspiracy to commit violent disorder.