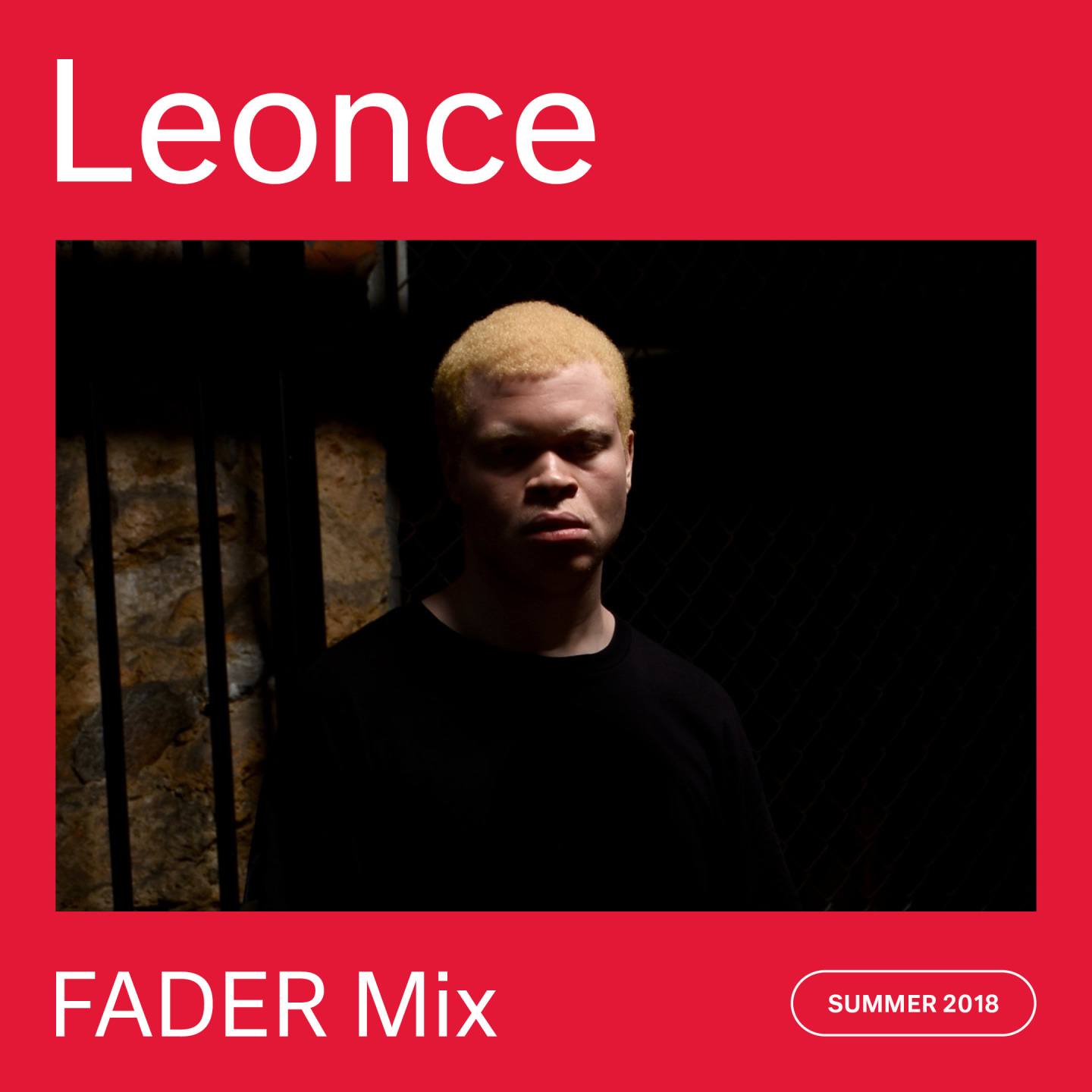 The longstanding FADER Mix series presents new, exclusive DJ mixes from our favorite artists and producers.
Leonce, a DJ and producer from Atlanta via New Orleans, has the range. He has a tendency to upend expectations of genre, flitting between R&B, house, contemporary rap, and more, all without dropping a beat. Since signing to Fade to Mind in 2016 — an apt affiliation, given the label and collective's mandate to collapse boundaries of all kinds — Leonce has released several mixes, an EP, and an album of his own, Insurgency.
As we delve deeper into the summer and the temperatures keep climbing, he drops off a mix with the perfect balance of urgency and chill. Let it soundtrack a sunny day at the beach or a sweaty, impromptu outdoor dance party.

What do you imagine people doing while listening to this mix?
Summery things. I was hoping to capture as much of my chill and playful side as my serious and artistic side.
Is there a track in particular that stands out? Why?
Byrell's new single is so good! Be sure to check it out, he's got so much more coming too.
What music or artists do you turn to for inspiration when you're working on projects of your own?
Sometimes surrounding myself temporarily with music that I'm not into is a good motivator for getting started on new stuff, as shady as that sounds. But as a black man I'm always inspired by black music.
Tracklist:
autechre steelo dave quam edit
Leonce - ???
Black Buddafly - Sheets & Pillows
Bobby Valentino - Slow Down (Instrumental)
Leonce - ???
Leonce - ???
mr charizma beats
Omarion - Touch (Instrumental)
Leonce - Reflexes
Janet Jackson - When I Think Of You
Leonce - ???
Leonce - Advent
Leonce - Versiegen
Asmara - Like A Girl
Byrell The Great - Bean Queen
Leonce - ???
Byrell The Great - Akasha's Tears
Leonce - ???
Leonce & Ash B - Shade Incarnate
Rizzla - Link Me Up
swv danny weed dave quam edit