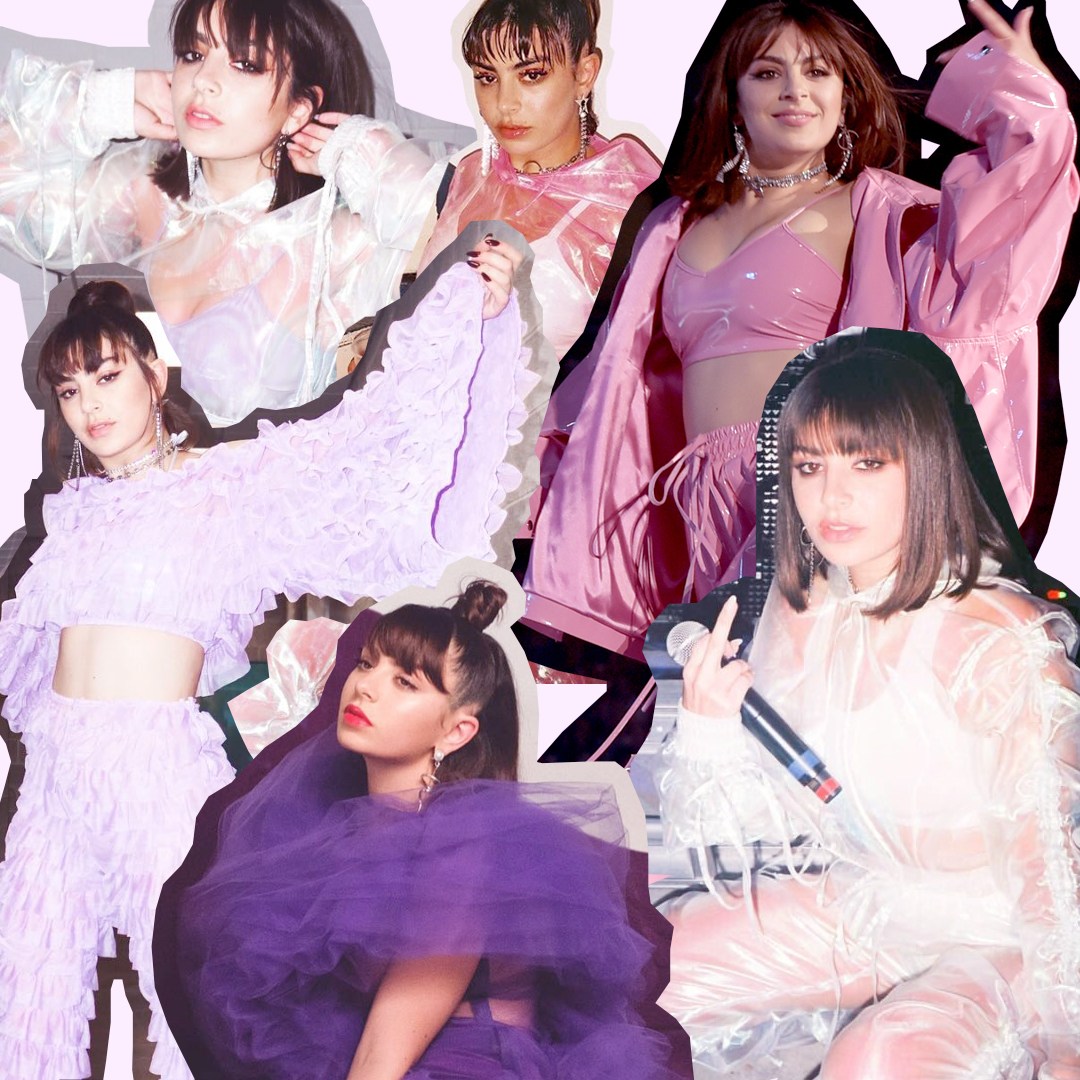 When a stylist and an artist click, you can tell without ever seeing them interact. When Charli XCX performed her Pop 2 blowout shows this past March, the cherry on top of her stellar performances was a wardrobe that completely distilled the feeling of the mixtape into clothing. Gleaming iridescence, megawatt sparkles, and candy colors matched the synthetic, beamed-in-from-the-future sounds of Pop 2, and it was in thanks to stylist Rebecca Grice.

On any given week, Grice doesn't know what part of the country she's going to be in. She's constantly on-the-go, flying mostly between New York City and Los Angeles where she styles musicians and celebrities for music videos, red carpet events, and everything in between. When we caught up on the phone late last month, Grice was decompressing back at her homebase in NYC after a typically hectic week of work in L.A. Just as Grice moves easily between the two cities, she glides through the different facets of styling, sounding unfazed by the stresses of her job — her strength lies in her malleability and communication skills, which together bring her clients's wants from ideas straight to reality.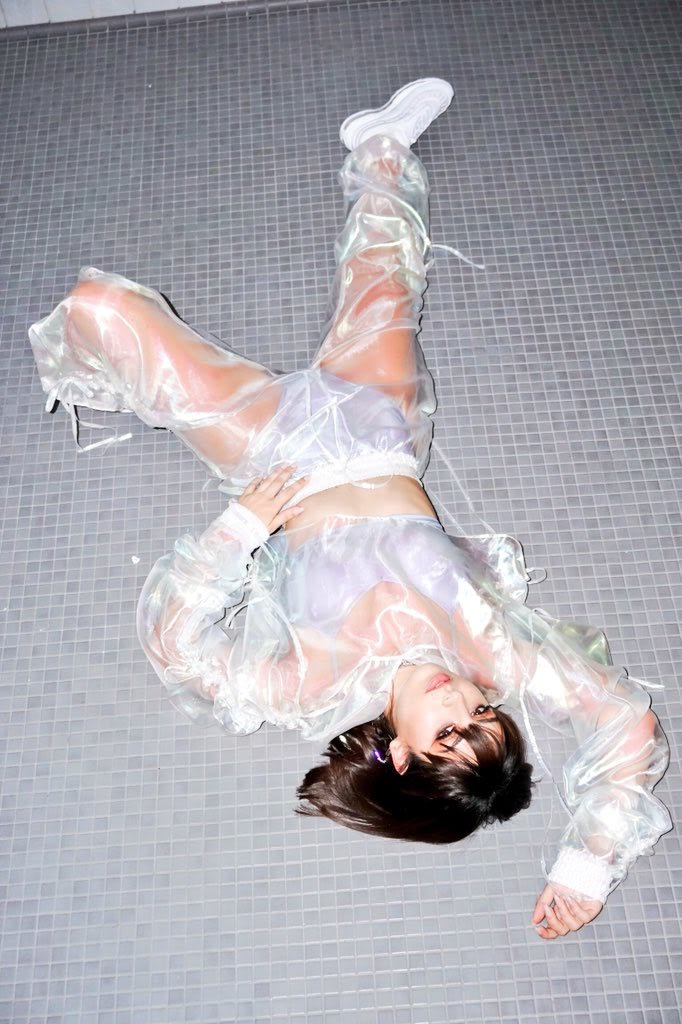 How did you get into styling?
It was kind of an organic journey for me. I happened to work and be in the right place at the right time, and hopped around with a couple different stylists who really kept me and instilled a really great foundation. I had really great exposure as an assistant to all sorts of things — celebrity, red carpet, editorial, advertising campaigns, all the things.
Were you inspired by other stylists? Is there anyone you look up to who helped get you to where you are?
Not really, I've always really liked fashion and had really strong people skills and I think that's a major factor to working with celebrities and artists. It's kind of the perfect storm that you have to have to be able to toggle between so many personalities and players in this industry. It's not just the artist — it's their creative director, their label, their management. It's a lot of communication and being around people and managing expectations and being creative.
You were saying you've always been into fashion. What are some things you were obsessed with growing up?
I would have to say from an very young age I was always into the grunge style. I loved going to thrift stores and flea markets and finding treasures. It's always been a favorite pastime of mine.
What was the music that struck you?
Nirvana, Pearl Jam, Garbage. My first CDs I bought were at Costco with my parents, which is the dream. They were Tom Petty's greatest hits, Aerosmith with the nipples on the CD, and Nirvana Nevermind.
Shopping at Costco with your parents is such a Southern California experience. It's so tied to having space.
Yeah, getting a rotisserie chicken and 100 paper towels. It's definitely an art. Double dipping like I'm going to have another sample, and I don't care. I'm definitely going to wait to try both flavors of cake you've got here.
Are there any trends you're hyped about or ready to see die? Do trends play a big roll in your styling?
I don't really pay attention to that. It doesn't matter. Trends are gonna affect what you do and how you style no matter what, so there's no reason for me to freak out about a Dad Shoe or funny silhouettes. It doesn't phase me or bother me, I'm not affected one way or the other. I have to know about it and either choose to vibe with it and put it on clients, or not. I don't think it needs to be taken so seriously always.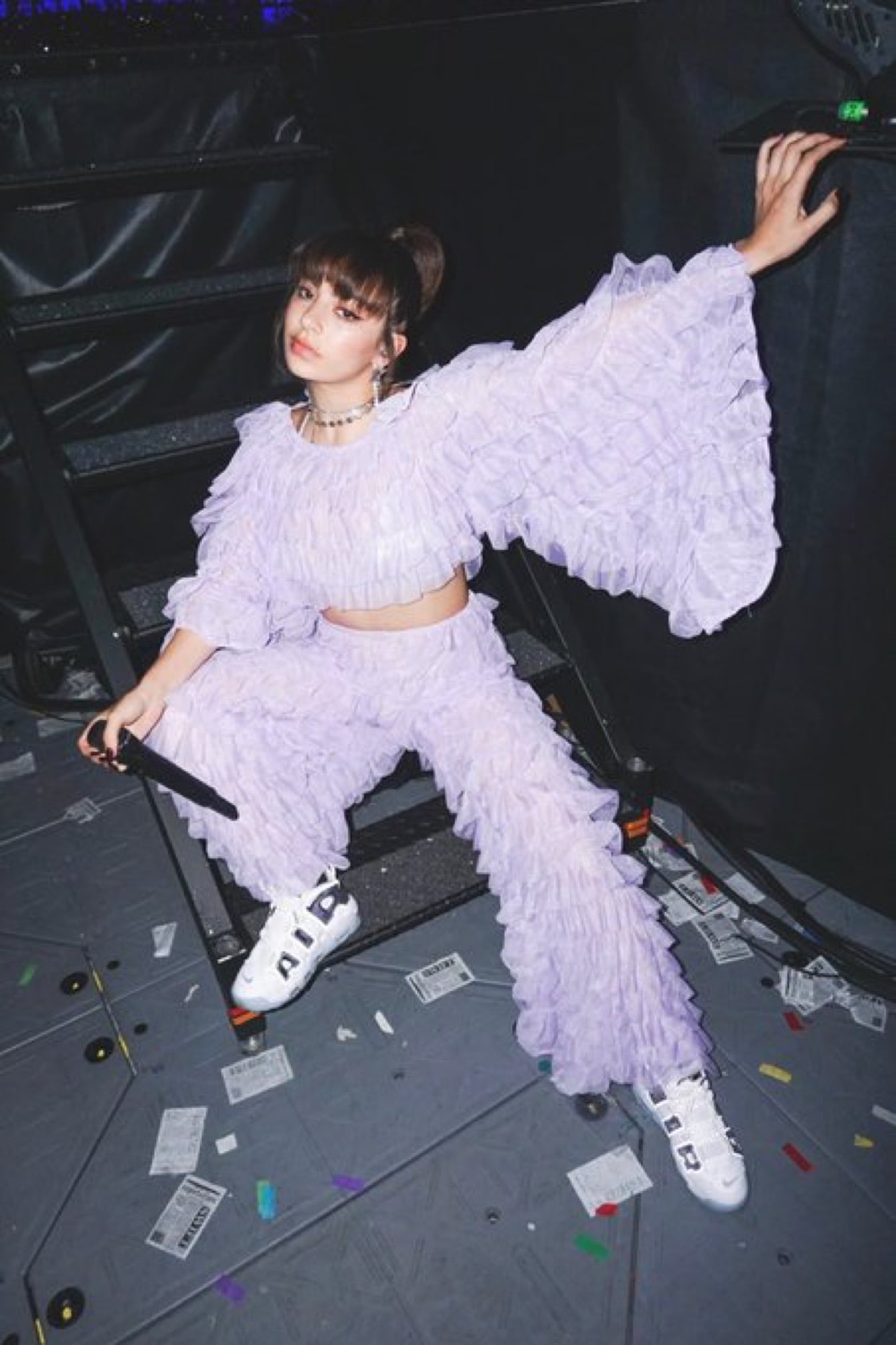 You juggle a lot of clients, but you have big ones like Charli XCX and Haim that you work with a lot. How do you balance that?
You have to really prioritize what you believe in. I try to prioritize the clients that I believe in and have worked with the longest and have a great rapport with. Sometimes it can end up being everywhere, so it can be hard.
How did you come to work with Charli?
I've been working with Charli since Halloween of 2017. Her management reached out to me, and she had been someone who had been on my radar for a second. It was just like kismet. I was available and we pretty much hit off. She's amazing. She's really receptive, really present, really sweet.
And she's an amazing performer.
Yes! She goes all in. I hadn't seen her perform ever until the Pop 2 show in Brooklyn. She goes for it. She goes so hard. She'd always be like, "No you don't understand, I freak out." I was like yeah, I get it and she was like "No, I will literally sweat my face off because I go so crazy." And then I saw her perform and I was oh, shit! You go hard.
That girl is meant to be on a stage. It's beyond impressive. How did the Pop 2 looks come to life? They're very distinct, very future.
That was fun. She said a couple of descriptive words and vibes to me. She's pretty fearless and really down to try whatever. It was my interpretation of her words and her direction of what Pop 2 was. We talked around a goth moment, and she wanted to do three changes and it ended up working out.
My favorite look from the show was when she performed "Track 10" and she was wearing this glittering, rhinestone chain belt and it moved so well with her.
Yeah, it was this cute bathing suit actually with workwear buckles on the strap by this brand called Alyx and I got the rhinestone belt at one of those stores on Broadway in SoHo.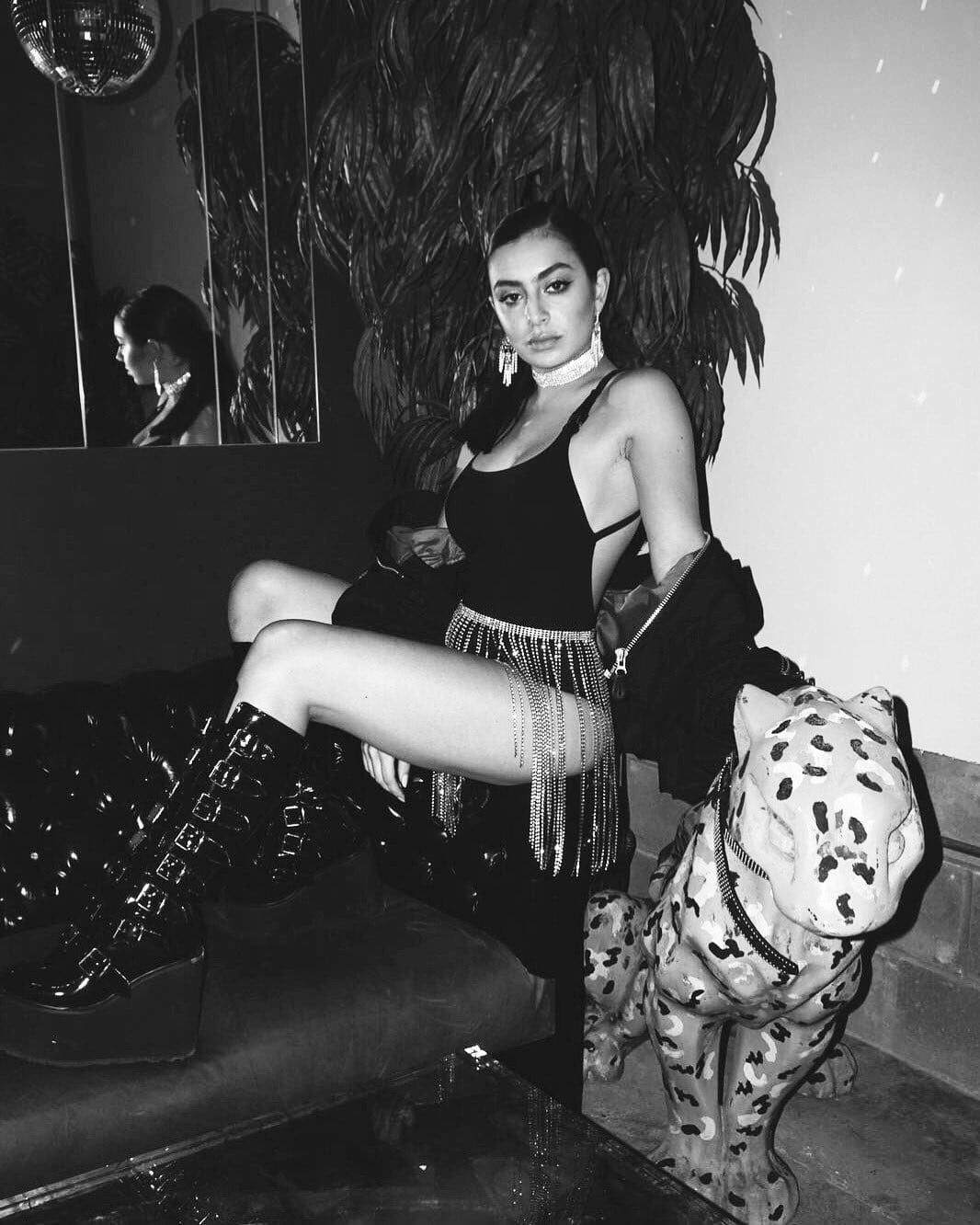 What were the differences between styling Charli on Pop 2 versus when she was on Taylor Swift's Reputation tour?
Pop 2 was more her show, she had creative control and for Reputation it's more commercial and mainstream and being seen every night by 50,000 people. There's some variation, and that's no shade to either tour. They're just very different. Both of them were like what Charli likes to perform in, what she feels best and most comfortable in. It doesn't really matter if it's 5,000 or 50,000 — she has to feel good and confident and have the shape she wants when she moves.
What are the discernible differences in styling scenarios? For example, a tour versus a music video versus a red carpet look, etc.
It truly just depends on what the creative is. What the lighting is, who the director is. That's the way I look at every project. When an artist is performing, they have to be able to dance and play instruments with what they're wearing. That's different from a red carpet where it's a 360 photo, and you're wondering what it's going to look like with heels. You got to be malleable, you've got to wear different hats.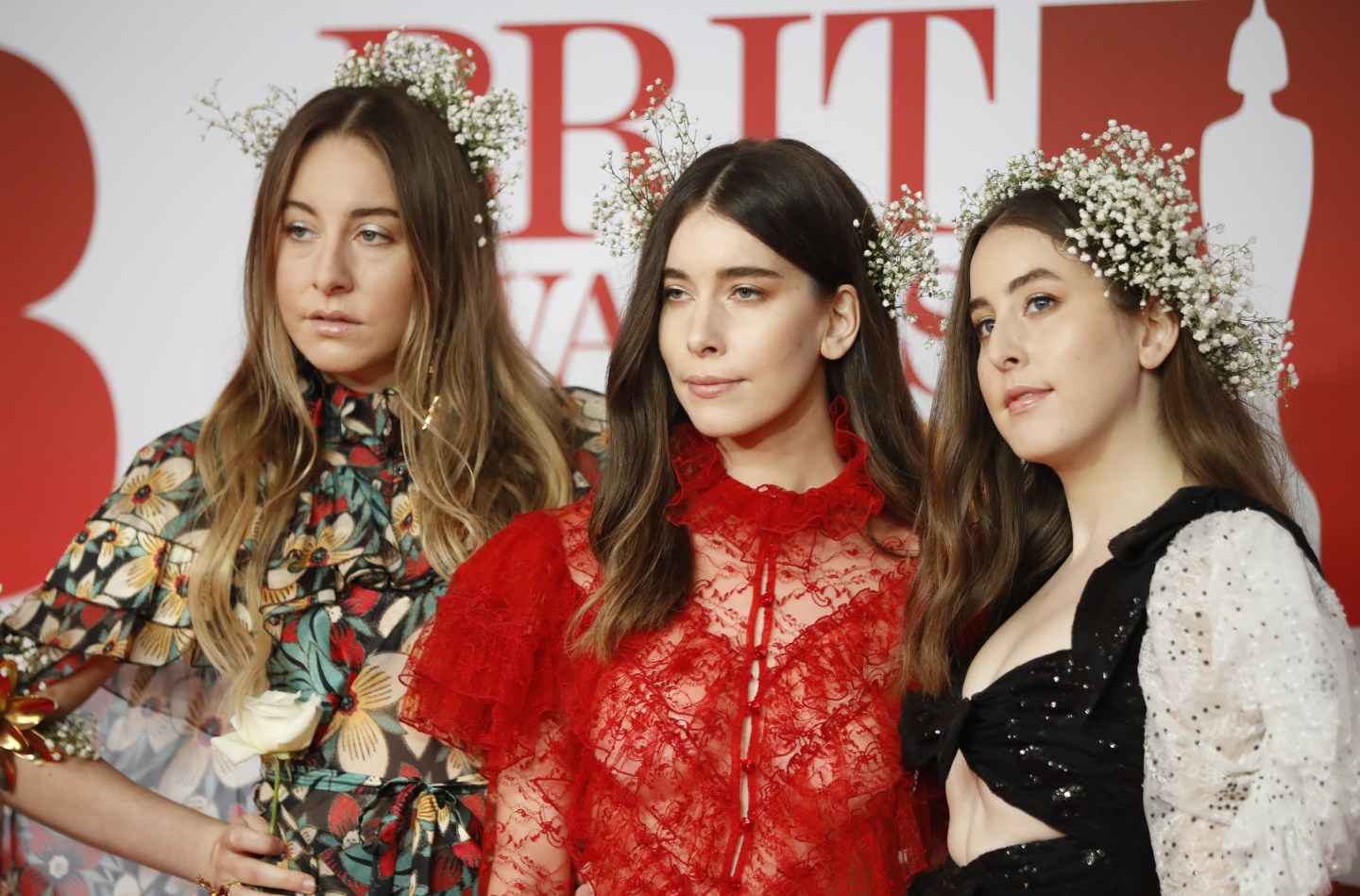 What's been your biggest career moment, one that felt like a shift?
This past year the Oscars were a big deal for me. I dressed Maya Rudolph. Maya's the best. She wore Valentino and presented with Tiffany Haddish and stole the show. It was really, really cool. I would also say I had a really great experience at the Brit awards with the HAIM girls this year. I've worked with them since they're first album and I was really proud of their looks — they wore head-to-toe Rodarte and then for the after party I put them all in these three insane Versace colored looks. I'm really proud of that.
What do you do to stay grounded?
I carve out time to spend with your partner or friends. I look after a dog that I love. I think it's important to put vacations on the calendar. Just having something to look forward that's not work related to because it can get really hectic.