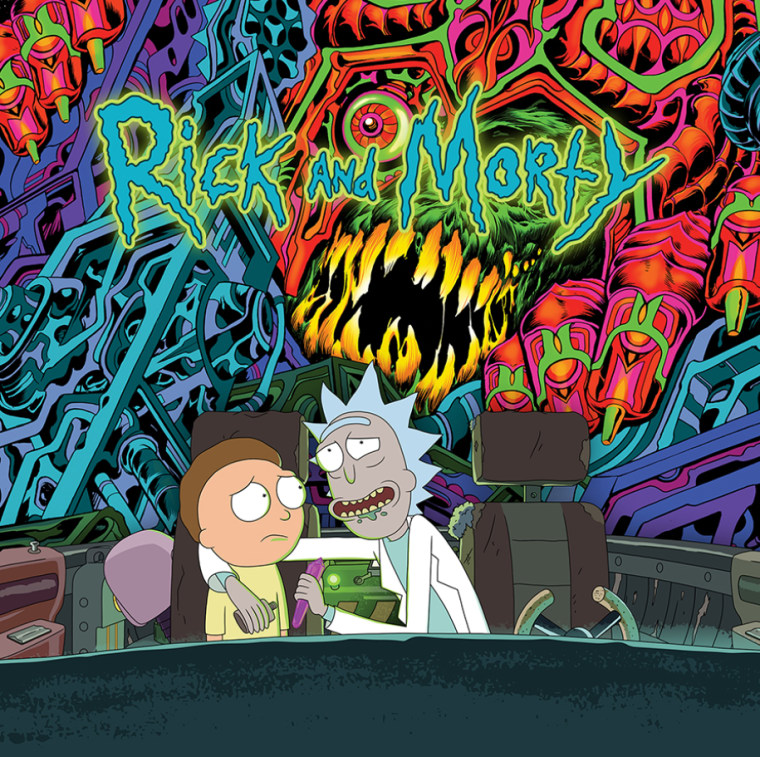 An album of music from the hit show Rick and Morty will be released in September. The 26-track double album includes music from the Adult Swim show as well as songs by Blonde Redhead, Mazzy Star, and Belly, plus two brand new tracks from Chad VanGaalen and clipping.
Due for release on September 28 via Adult Swim and Sub Pop, the album will also be available as a deluxe box set featuring an exclusive "portal" colored vinyl housed in a box with an etched plexiglass window with LED lights which make the etching glow. The box also contains a custom poster, a patch, a sticker, and a bonus 7" single (featuring an extended mix of the screaming sun from the 2nd season finale.)
The album tracklist is available via the iTunes pre-order page. "Goodbye Moonmen" from the album can be streamed below.
In May Rick and Morty was renewed for 70 new episodes by Adult Swim.