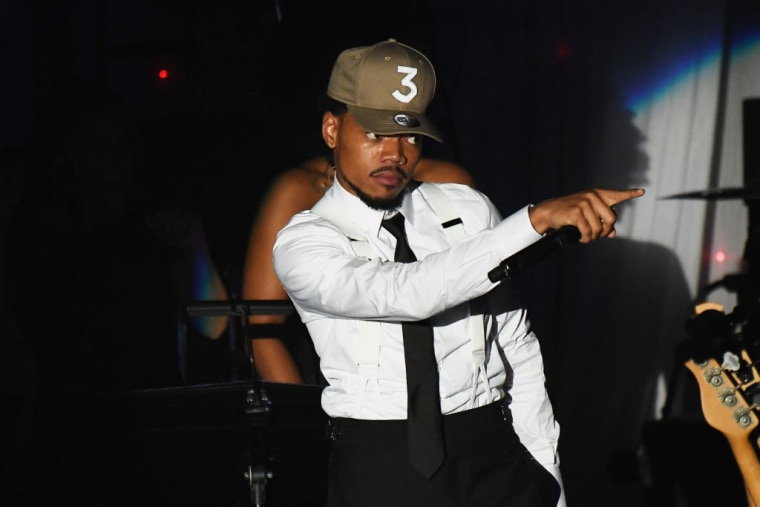 Players of the massively popular online third-person shooter Fortnite are able to purchase "Emotes," actions that a player's character can perform during the game. Emotes include dances created by hip-hop artists, such as BlocBoy JB's "Shoot" dance, 2Milly's "Milly Rock" and a bit of choreography from Snoop Dogg's "Drop It Like It's Hot" video. The Emotes do not credit the creators, though, or use their music, meaning all the money used to purchase the hip-hop sampling Emotes goes to Epic Games, the creator of Fortnite.
Chance The Rapper highlighted the unfairness of this in a tweet posted on Friday afternoon. "Fortnite should put the actual rap songs behind the dances that make so much money as Emotes," he suggested. "Black creatives created and popularized these dances but never monetized them. Imagine the money people are spending on these Emotes being shared with the artists that made them." Read the tweets below.
Rappers aren't the only artists tapped for Fortnite Emotes: as this video demonstrates, the game's Emotes regularly copy movements from choreographers, memes, TV shows and films.