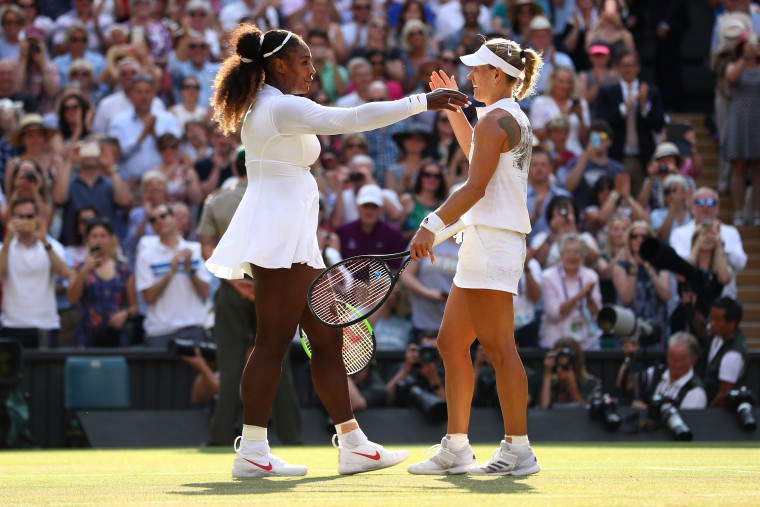 Germany's Angelique Kerber took home the title at Wimbledon in London today, in a 6-3, 6-3 win over seven-time Wimbledon champion Serena Williams. The loss sees Williams stopped just short of her record-equaling 24th grand slam title, which would have put her on par with current record holder for the most titles, Margaret Court.
The tournament is only the fourth since Serena gave birth to daughter Olympia just 10 months ago, in itself a testament to her incredible sportsmanship. Despite the loss, Williams was just as gracious - and hopeful - about it as you might expect in post-tournament interviews.
"I can't be disappointed. I have so much to look forward to. I'm literally just getting started." -a teary-eyed Serena Williams, gracious as can be, after losing the Wimbledon final to Angelique Kerber pic.twitter.com/MzrU5cRRZ7

— SI Tennis (@SI_Tennis) July 14, 2018
Thumbnail image by Michael Steele/Getty Images.