Saintseneca, a folk-rock band from Columbus, Ohio, is back with the latest single from Pillar of Na, the group's fourth album, which comes out August 31 on ANTI. Titled "Ladder to the Sun," the brilliant, upbeat song is debuting today on The FADER with an accompanying video.
According to a press release, the track came to lead singer Zak Little in a moment of frustration and sadness, and in turn, "Ladder to the Sun" feels like a wail-y, reassuring push of energy —heavily propelled by Little's warbling vocal and lyrics that feel like a brave challenge to life. "Who says? Who says you're right?" he sings on the hook, a query that suddenly seems to open a door to an infinite amount of possibility.
In an email to the FADER, Little wrote of the track:
"Songs often come in fragments. You find tiny pieces - intriguing enough to keep looking for more, but it takes years of hunting to gather all the bits and assemble them into something of a whole. It's rare, but sometimes in the most well trodden areas, where you've searched a 1,000 times before, found all there is to find, you see an odd thing sticking out of the ground. You dig, and it turns out it's the whole dang T-Rex skeleton--- fully formed, perfectly preserved. Holy shit, how did I not one see this before?!

I found this tune when I needed it. I was lost and sad. Its revelation felt like a productive cry. It felt good to sing - railing against certainty, cherishing a place where I could be surprised, even mystified."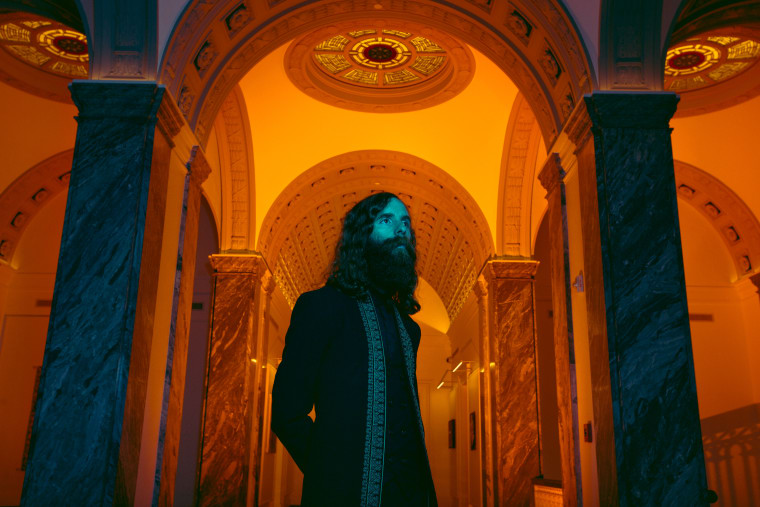 8/25 - Cincinnati, OH @ beWILDerfest
8/31 - Columbus, OH @ Wexner Center for the Arts
9/4 - Pittsburgh, PA @ Spirit Lodge
9/5 - Boston, MA @ Brighton Music Hall
9/6 - New York, NY @ Bowery Ballroom
9/7 - Philadelphia, PA @ PhilaMOCA
9/8 - Richmond, VA @ The Camel
9/9 - Washington, DC @ Black Cat (Backstage)
9/11 - Durham, NC @ The Pinhook
9/12 - Atlanta, GA @ Drunken Unicorn
9/13 - Tampa, FL @ Crowbar
9/14 - Tallahassee, FL @ The Wilbury
9/15 - New Orleans, LA @ Gasa Gasa
9/17 - Austin, TX @ Barracuda
9/18 - Ft. Worth, TX @ Main at South Side
9/19 - Oklahoma City, OK @ Opolis
9/20 - Lawrence, KS @ Bottleneck
9/21 - St. Louis @ Off-Broadway
9/22 - Davenport, IA @ Village Theatre
9/23 - Indianapolis, IN @ Hollar on the Hill Festival
9/24 - Lexington, KY @ The Burl
10/9 - Cleveland, OH @ Mahall's ^
10/10 - Toronto, ONT @ Drake ^
10/11 - Ferndale, MI @ Loving Touch ^
10/12 - Chicago, IL @ Lincoln Hall ^
10/14 - Madison, WI @ High Noon ^
10/15 - Minneapolis, MN @ 7th Street Entry ^
10/18 - Boise, ID @ Funky Taco ^
10/19 - Seattle, WA @ Sunset Tavern ^
10/20 - Portland, OR @ Doug Fir Lounge ^
10/22 - San Francisco, CA @ Rickshaw Stop ^
10/23 - Los Angeles, CA @ The Echo ^
10/24 - San Diego, CA @ The Casbah ^
10/25 - Phoenix, AZ @ Valley Bar ^
10/27 - Denver, CO @ Larimer Lounge ^
^ w/ Trace Mountains