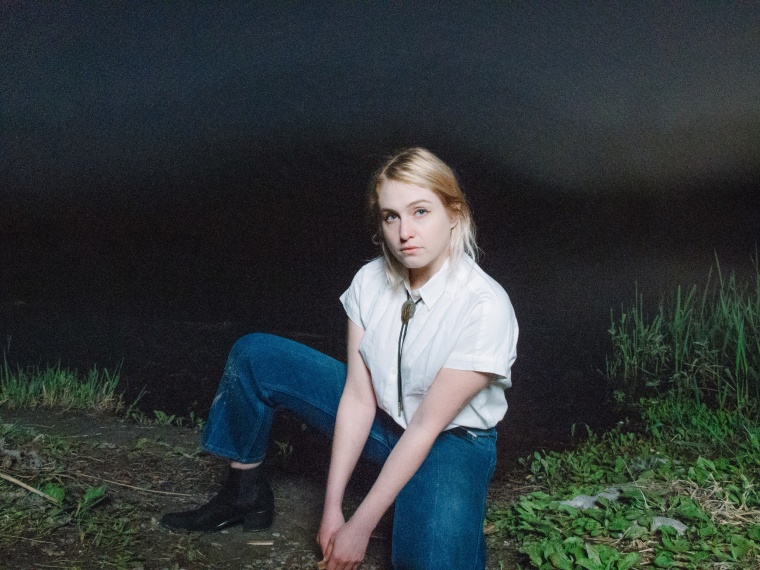 I'm not from the Pacific Northwest and maybe people rhyme "Mount Rainier" and "wish you were here" all the time, but it knocked me over here, on this beautiful track from Whitney Ballen's You're A Shooting Star, I'm A Sinking Ship. I love it. The album comes out on August 24 as a co-release between the storied Father/Daughter and exciting new Substitute Scene.
"Mount Rainier tends to show itself on the days we need it most here, at least for me it does," Whitney, who's from Washington, says. "It's a casual reminder of the things that linger in an ever-changing world. Rainier was the view from an ex's dining room window (before it was sold for condos), where the housemates would sit and drink crafted coffee most mornings. When things go away — friends, mothers, fathers, houses, partners — we find and hold onto memories through the most mundane things. Luckily, Rainier is still here."
Her voice is so unique, this whispered sort of knife that I have to just quote Seattle Weekly here: "Imagine Joanna Newsom as a ghost." Emily O'Brien, co-founder of Substitute Scene, told me, "It didn't sound exactly like any one thing I had heard before, but still managed to feel comforting and familiar too. I think it was the many contrasts that drew me in and made me want to share this album with everybody." Pre-order now.