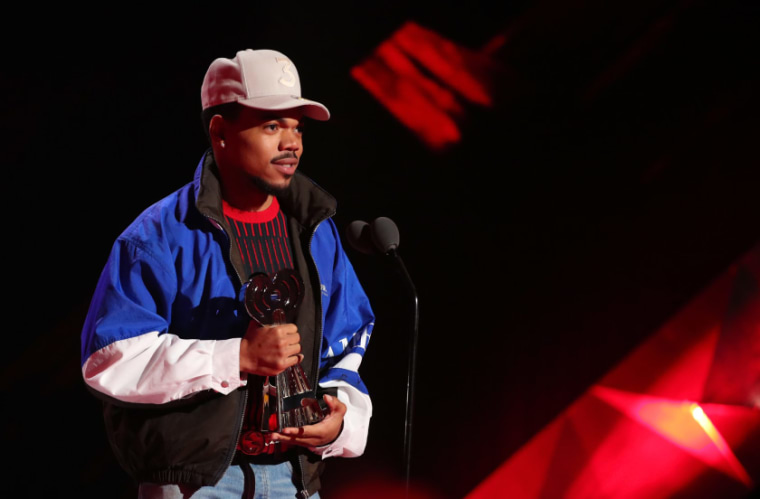 Chance The Rapper dropped four new songs on Wednesday night, using one to reveal that he has bought local news site Chicagoist. The company has now confirmed the news broken when Chance rapped "I bought the Chicagoist just to run you racist bitches outta business" on "I Might Need Security."
A statement published shortly after the music was released states that a deal recently took place between WNYC and Chance the Rapper's Social Media LLC. WNYC purchased Chicagoist earlier this year. A fee for the takeover remains unconfirmed.
"I'm extremely excited to be continuing the work of the Chicagoist, an integral local platform for Chicago news, events and entertainment," Chance said in a statement. "WNYC's commitment to finding homes for the -ist brands, including Chicagoist, was an essential part of continuing the legacy and integrity of the site. I look forward to re-launching it and bringing the people of Chicago an independent media outlet focused on amplifying diverse voices and content."
This Saturday, July 21, On Saturday, Chance The Rapper will celebrate the 50th anniversary of the Special Olympics with a special concert in Chicago. Prior to releasing the four new songs he stated that he would release a whole album before quickly retracting the claim. He also revealed that he is working with Kanye West on new music later this month.