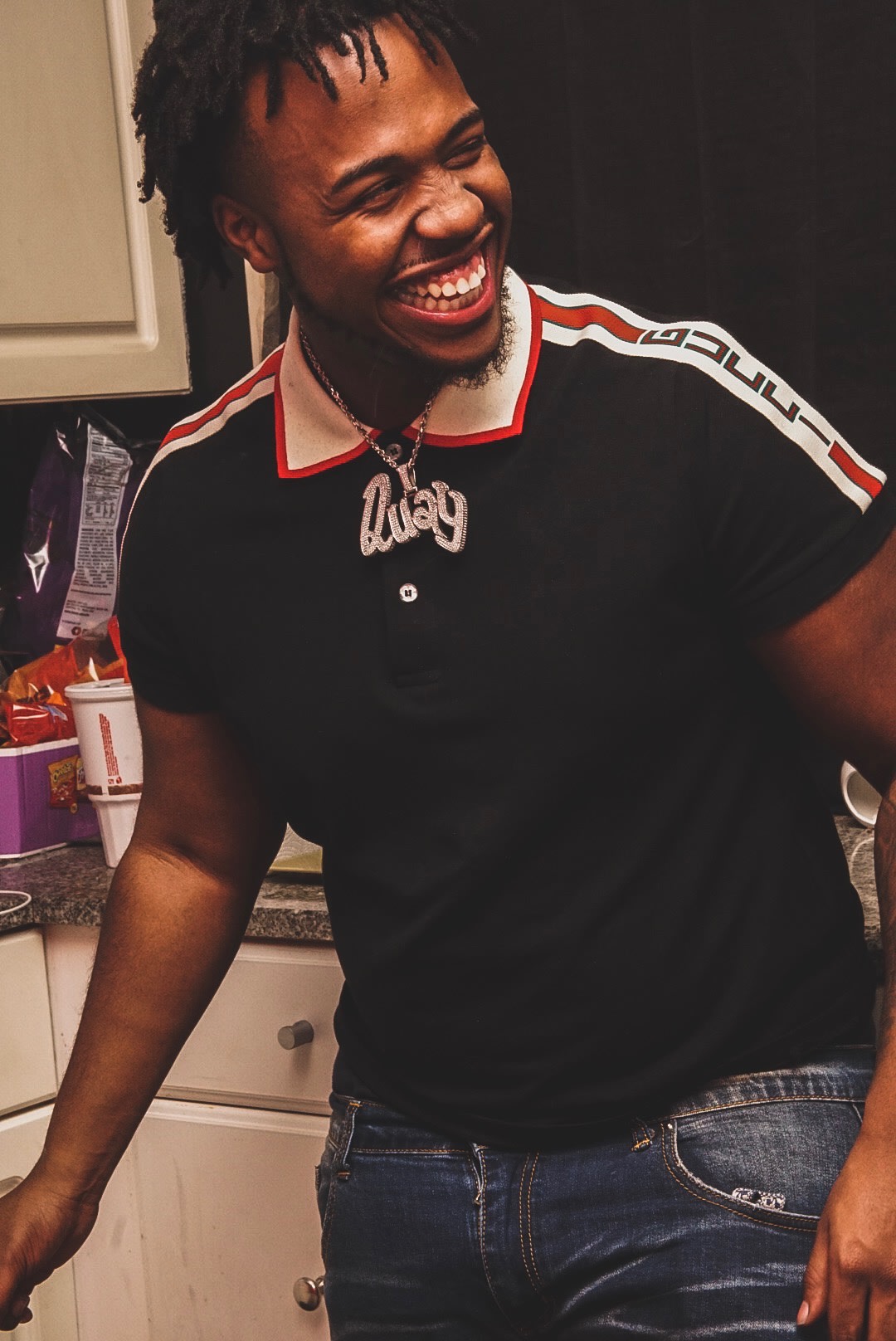 The FADER's longstanding Beat Construction interview series highlights today's most crucial producers and their craft.
In 2017, Quay Global spent the last of his teenage days working at a truck wash while interning at a local studio. A chance encounter with reformed Atlanta trap legend Gucci Mane on the same day he quit his day job led to his first placement and, from there, the budding 20-year-old beatmaker quickly found himself as the go-to producer for one of the city's hottest young stars, Lil Baby. It all just sort of fell into place, Quay told me over the phone. "It was meant to be."
Fast forward to 2018, Quay has produced the vast majority of Lil Baby's monstrous Harder mixtape series — which spans four full-length projects — including the rapper's smash hit "My Dawg." Aside from handling Lil Baby's production, Quay's undeniable producer's signature, a quick and concise "Cook that shit up Quay," can be heard on song's with Hoodrich Pablo Juan, Quality Control up-and-comers City Girls, and Marlo.
Let Quay tell it, his rise from working at a truck wash, to signing onto Quality Control last year all happened because it's in his blood. The East Atlanta native fell into music at a young age, soaking up game from his grandfather Bruce Bardwell, a saxophonist for an '80s funk band called Right Direction. His family always believed the musical baton was passed onto Quay through his granddad. Now, equipped with QC's seemingly limitless reach in Atlanta, and a staunch hunger to cement his family's legacy, Quay Global is looking to make his name a reality.

Tell me about your background; when did you first get into music?
I started making music about 10 or 11 years ago. My granddad used to music, and before he died, he was introducing me to the music, showing me a key, or showing me whatever. Before he died, he was gonna sign with RCA. It's crazy because [my family] never seen it happen so it was really to live on for my grandad.
What kind of music did your grandfather make?
He was in a band, he used to play the saxophone. His name is Bruce Bardwell. I think I got an album, I gotta ask my grandma what the album name was. There's an album on Amazon where you could see his pictures and all that stuff.
What was the moment where you started taking producing seriously?
I wanna say I was about 14 or 15. That's when I really got serious in trying to be like the rappers. I was looking at other producers, seeing how they make beats, that's when I came to my senses. That's when I jumped off the porch.
Did you always know you wanted to make music?
I really love making music, I used to be in a band. I'm from the eastside of Atlanta — everybody think me and Lil Baby from the same place, but I'm from the east. I went to Columbia High School, I wasn't never the best student or nothing like that. Never was an 'A' or 'B' student, I just would get it how you get it, you feel me? I been making beats for so long though, I feel like I been in the game for a minute already.
What was your first piece of recording equipment?
My grandad used to run the church and shit when I was growing up. He gave me one of the wireless mics from out the church. I used to be trying to rap too, I mean I am a rapper, but I couldn't rap [back then] so I had to do the beats. My mama bought my first keyboard for me one Christmas though. My whole family put their money together and bought a keyboard.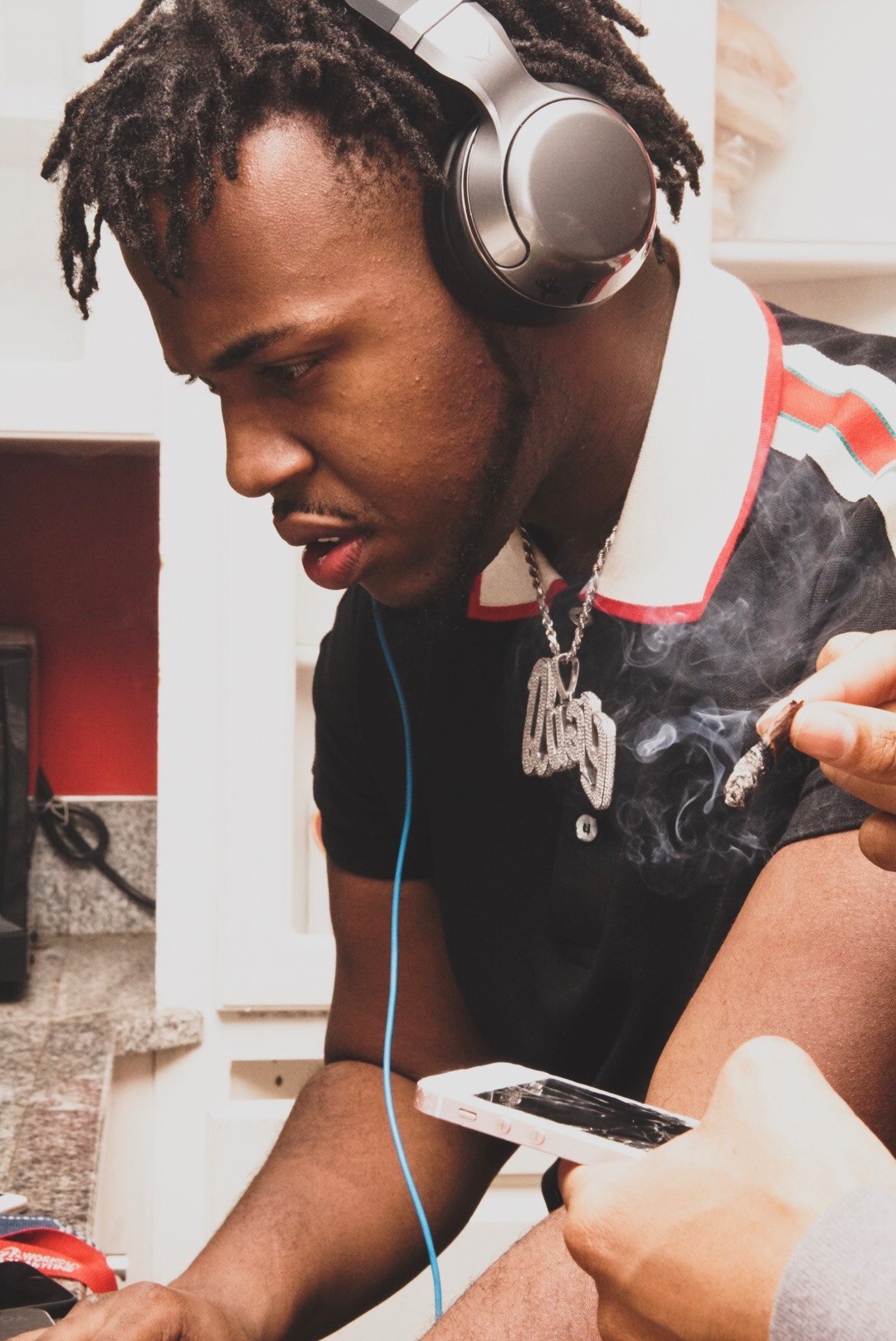 "Even though somebody can remake your sound, you can always rebuild yourself and reconstruct yourself to make a different sound."
What kind of music did you listen to growing up, and how did it inspire your sound?
I was listening to "Swag Surfin'," Roscoe Dash, Travis Porter, Gucci [Mane]. I listened to the idols of Atlanta, the people who made Atlanta, Atlanta. I was listening to Young Thug hard. Just by listening to all those artists, it developed my sound into what it is today. Me being an artist myself, I used to put all of that together. I might think of something and go ahead and do the whole nine yards. I might hear a melody, and I'd rap on my own beats just to make my beats better. It made me good at rapping too. I would rap on my beats to see how they'd be for other people. The beats paved the way for me though. My mama and my uncle always told me, "You gon' always win with the beats," so that's the way I took it, and ran with it.
You mentioned that you rapped as well as producing, would ever drop a solo project?
Yes. I got so many projects that I'm working on. Me and Lil Baby, we got to do a collab together. I got my own shit too, I got a Cook That Shit Up Quay album, and then I'ma do my shit.
Where did you get your name from?
When I was young, man, I always wanted to go global. I always wanted to let everybody feel how I'm feeling. And Quay is my middle name, that's my real name. I just took Quay because my mama call me that, everybody call me that. And when I was getting the BMI name, that's all I could think of.
You mentioned getting your BMI publishing name and everything sorted, how did you know to get that taken care of coming out of the gate?
At a young age, I had my ears open. When folks told me, "This is the money," I'm like, "Oh shit." So I went and got that instantly. At first, I thought BMI was copyright. I really learned it on my own, when I went around people I would just listen, then I'd look it up on my own.
What was your first major beat placement?
It was a feature with Gucci Mane. This was my first time ever meeting Gucci Mane. Bro, I ain't gon' cap, I was working at this truck wash, and the same day I quit was the same day I met Gucci.
How'd you link up with Lil Baby?
I was working with this producer Bricks Da Mane, I was working under him as an engineer. He was giving me more than what the average producer was making because I had a job at Hot Beats [Recording Studio]. I jumped straight into that because of Gucci, so when Bricks seen that, he kind of started bringing me under his wing. Bricks called me one night, and I was so hungry for the music shit — hungry but humble — so I would stay up. I was signed to this label called Big Dawg Entertainment and they had a studio downtown called Apex. I would literally just be at the studio chillin'.
One day, it had to be like 5 o'clock in the morning, I was on my way home. I kid you not, I was working under Bricks engineering and I'm working in the studio. When Bricks called me that morning, he said, "Bruh, I got a surprise for you." I'm like, "Surprise? 'Aight, we gon' see." He's like, "You know how to work a SSL board?" I'm like, "Hell nah I don't know how to work no SSL board."
When I get to the studio — it took Lil Baby forever to call me — so it's 5, I'll say about 5:30 or 5:45 he hit me like, "I'm gonna send you the address, pull up to this studio." When I tell you I didn't even know who Lil Baby was bruh...I mean he had a mixtape out, but I didn't even know who I was dealing with, you see what I'm saying. I just knew he needed somebody to engineer. I pulled up and we went in the A room, now remember I told you about that SSL board, I don't know how to work the SSL board. So Bricks is like, "I'm just gonna try to get somebody else to do it," and I'm like, "Nah I'm gonna stay and figure this out." Because I love music, this ain't even about making it, because I don't even know who Lil Baby is at the time. We at QC studios and I don't even know where I'm at.
So I'm thinking, I'm just gonna figure something out. Come to find out the room was actually malfunctioning; I had it right because I looked it up. So when we went to the C room, the second or third beat I played was "My Dawg." Lil Baby started saying little things, all in one take. And I'm like, "Bruh, you gotta punch in, that's hard." Then he said "My Dawg" — me and Marlo were like, "That's the hook, that's hard right there." After he made the hook, it wasn't nothing for him to say the verse because he felt the song so much.
That was the first song y'all ever recorded together?
Yeah, first song we ever recorded together, and now it's history. That was the first time I met 'em, talked to 'em, all that.
How long after you met Lil Baby did you sign to QC?
Like three months after. I was flooding QC; we had other artists. I might give Marlo 12 beats, I might give Kollision 12 beats, and I'm still doing Baby, you know what I'm saying? We was going so hard, I wasn't letting up, and I'm still going hard doing the same thing.
With Atlanta being the center of hip-hop today, do you ever feel any sort of pressure or competition being a producer in the city with all this talent around?
At QC, ain't no competition really because it's all family. Everybody working, everybody seeing each other grow, and everybody wanna see each other grow. Even with producers outside of QC, I still don't look at it as competition because even though somebody can remake your sound, you can always rebuild yourself and reconstruct yourself to make a different sound. You got people copying me now, that just make me go, "I see what you got. Go hard." I did it. I tried to sound like other producers to become who I am today, so why can't they? I'm a humble person, bruh. Other people going hard, I salute that.