Wear colors to the beach that make you feel good, inside and out
We spent two afternoons at Queens's Rockaway beaches. This is what people were rocking.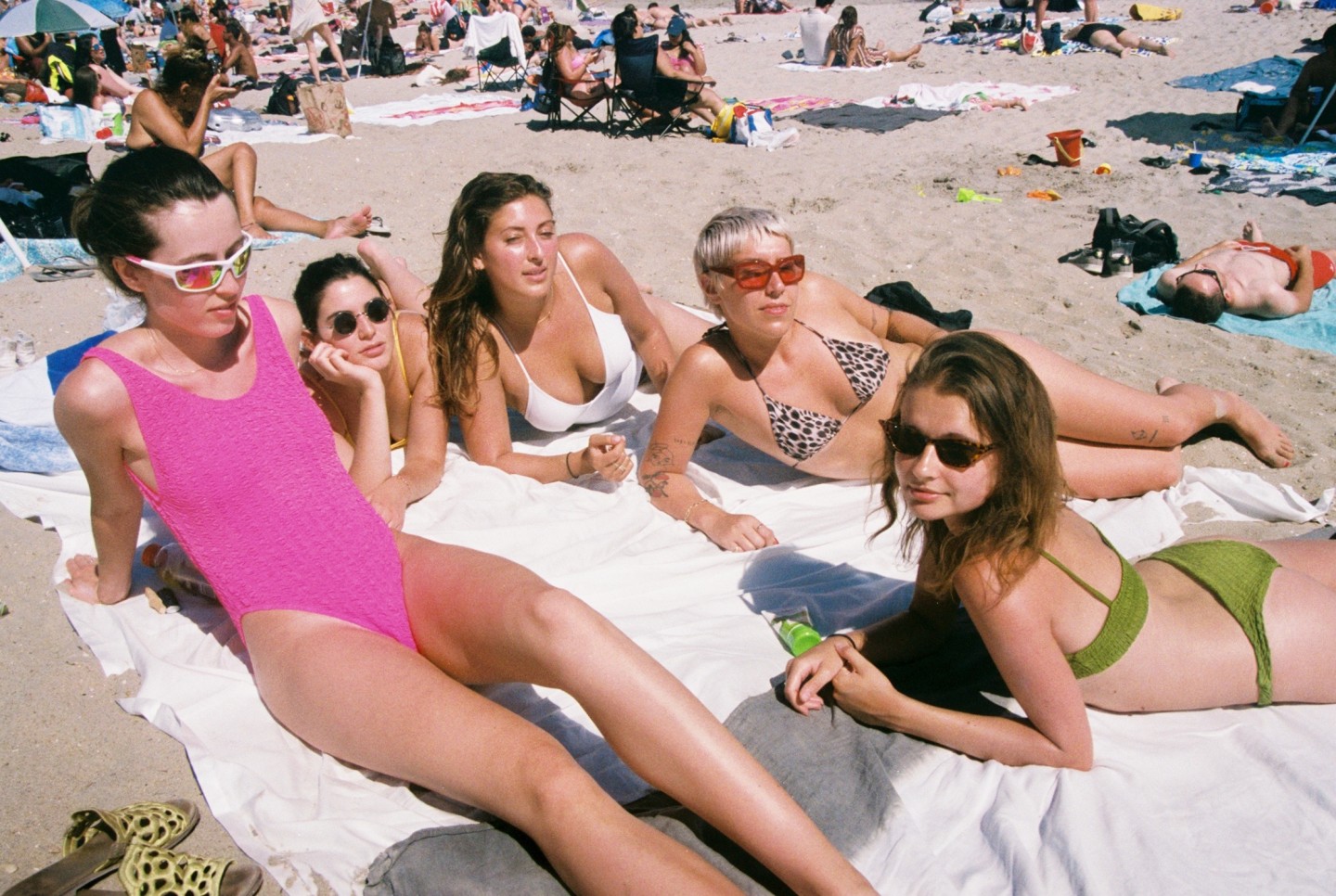 One week toward the end of spring, I spontaneously bought a mustard-y yellow bikini that, at first sight, made my heart sing. Later that same week, I got my nails done and subconsciously opted for a similarly mustard-y yellow. After showing both to a pal over a group chat, she drew a connection, and shared with me the chakra-based significance of the color yellow, as she'd read on a website: "The energy of yellow is vibrant, optimistic, and full of energy. It is the color of youth, new beginnings, birth and re-birth." Seems like my gut knew what it needed as the summer months approached — brightness, and a renewed sense of self.
Over two weekends this month, we took FADER street style over to the end of the A train (with an additional hop, skip, and jump over the S shuttle and bus), to the city's Rockaway beaches. There, we found friends and families beaming bright, rocking textured suits in comfortable cuts, a few instances of metallic silver, short and extra-long trunks, multi-piece coverups, and, coincidentally, several suits in varying shades of yellow.
Swimsuits are more often than not a piece of clothing that bares more of your being than on a typical day. When you're only a layer away from being completely exposed to the world, maybe that's when you're most compelled to wear the colors and cuts that speak the most to you, whether you're aware of it or not.
Before you head out to the beach this weekend, peep our favorite real-life looks from the Rockaways, and click here to see some more street style from our eyes.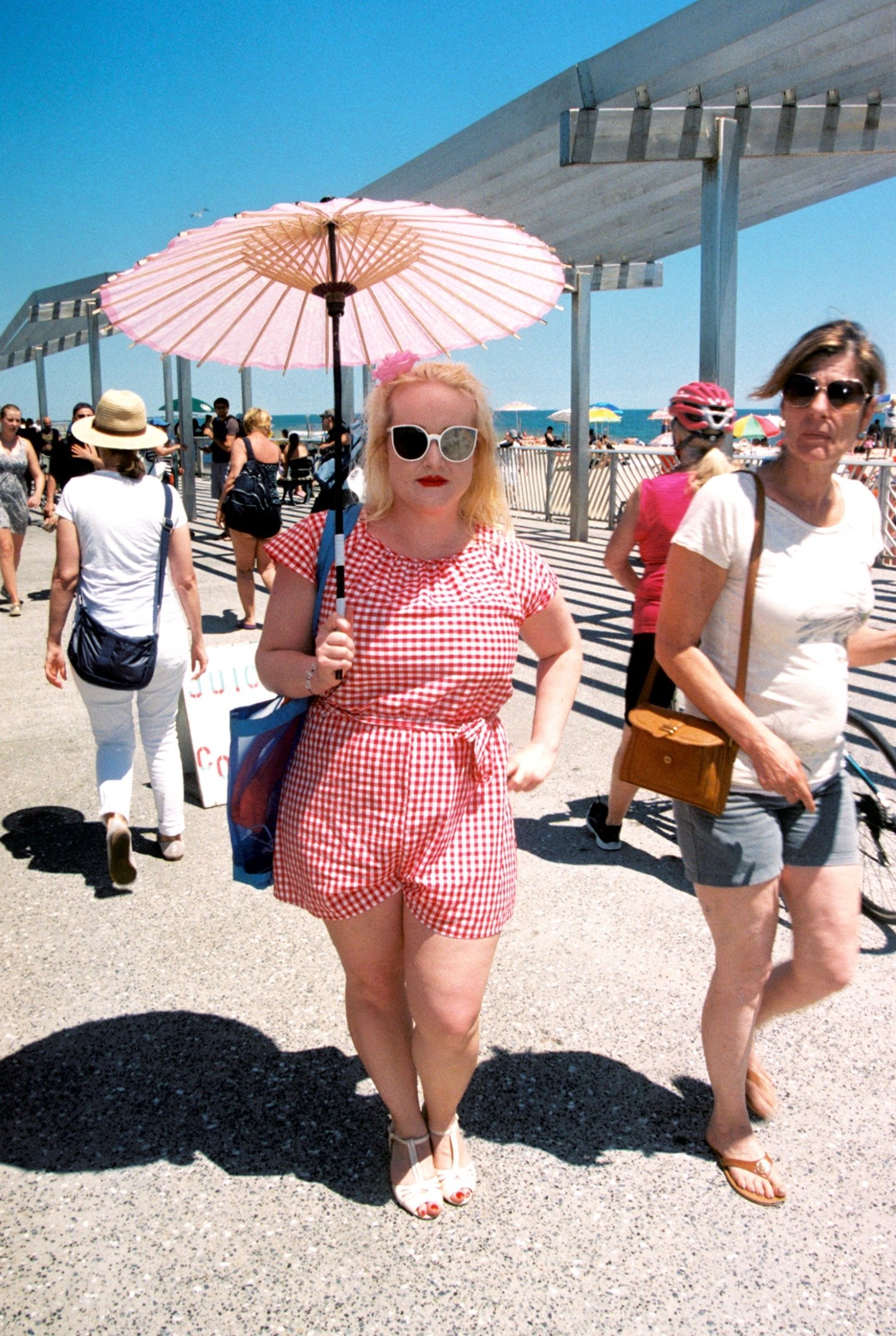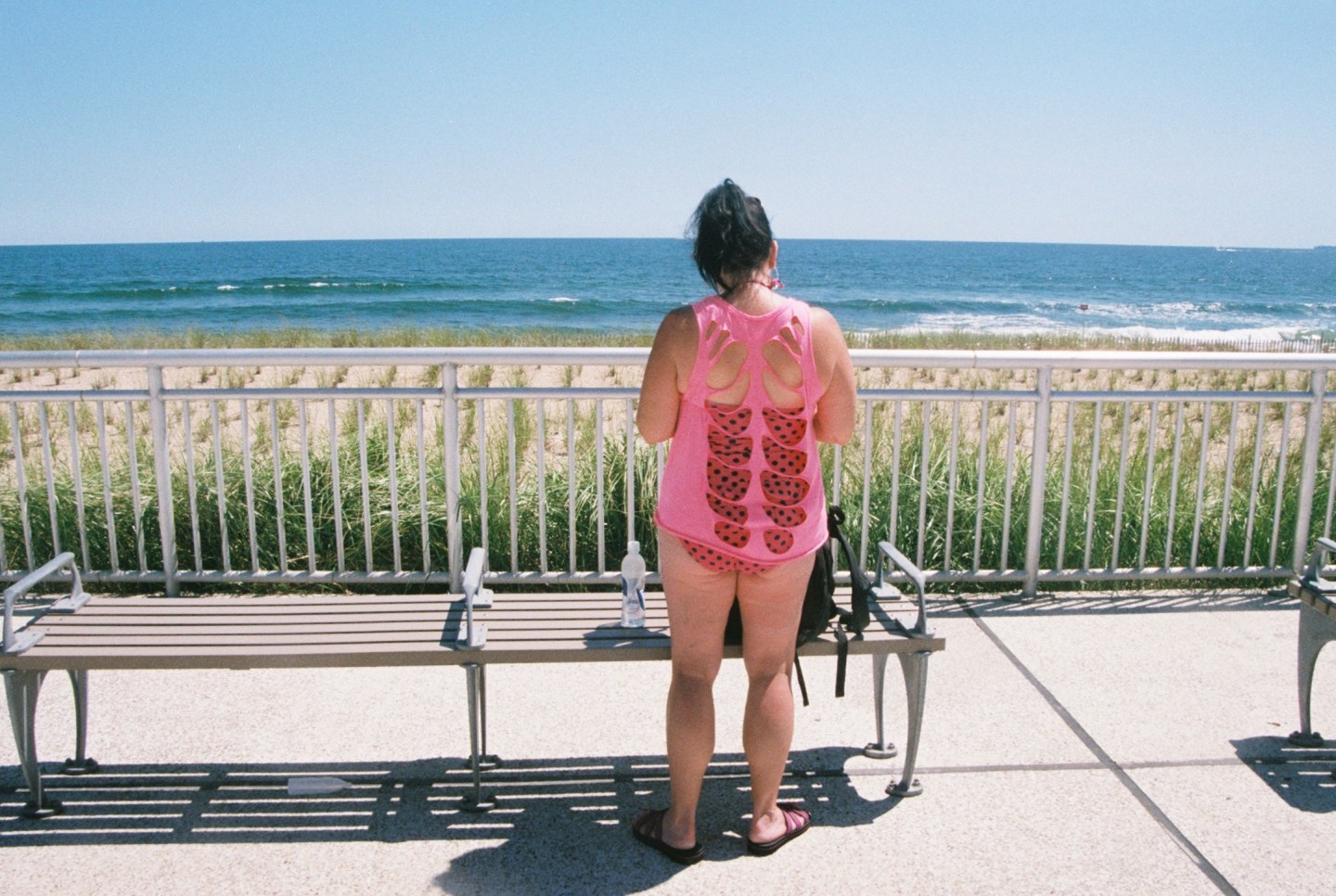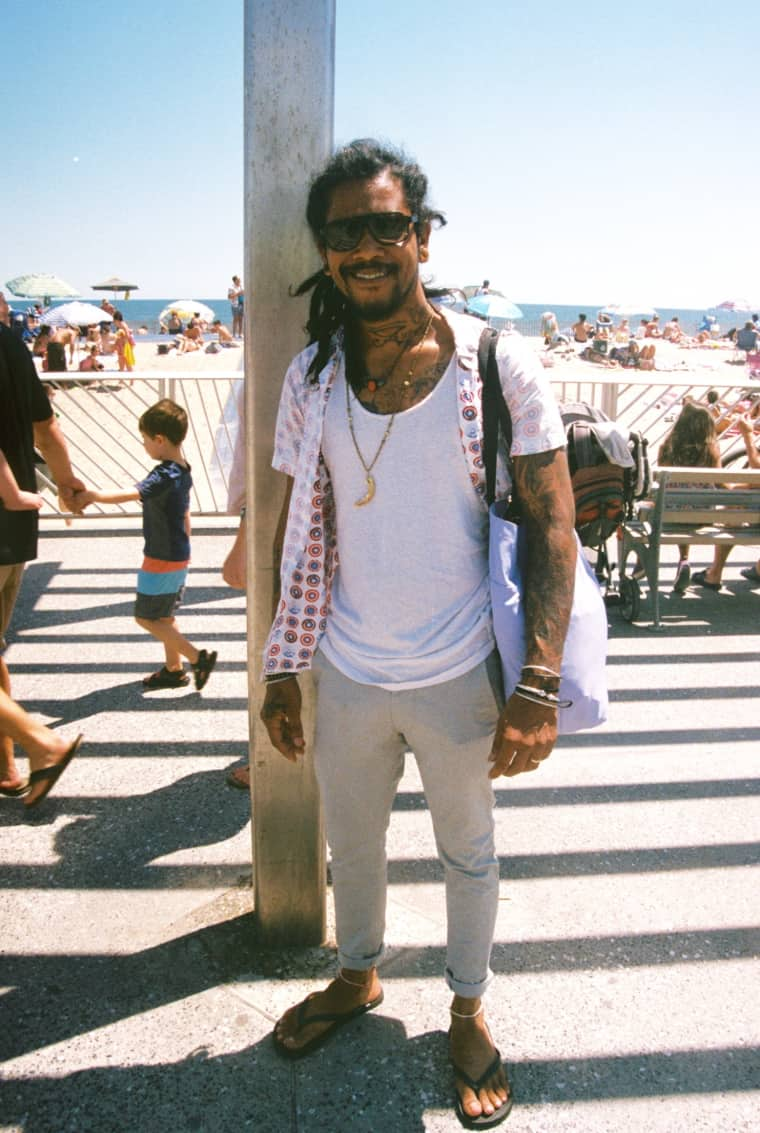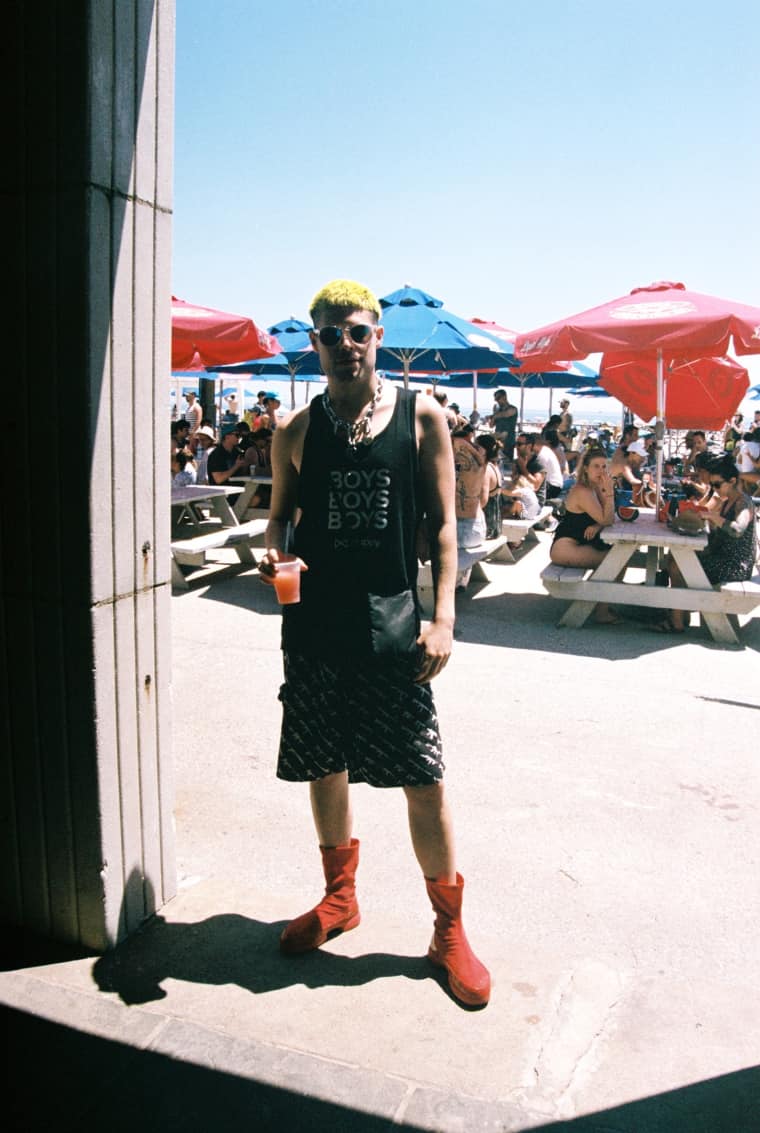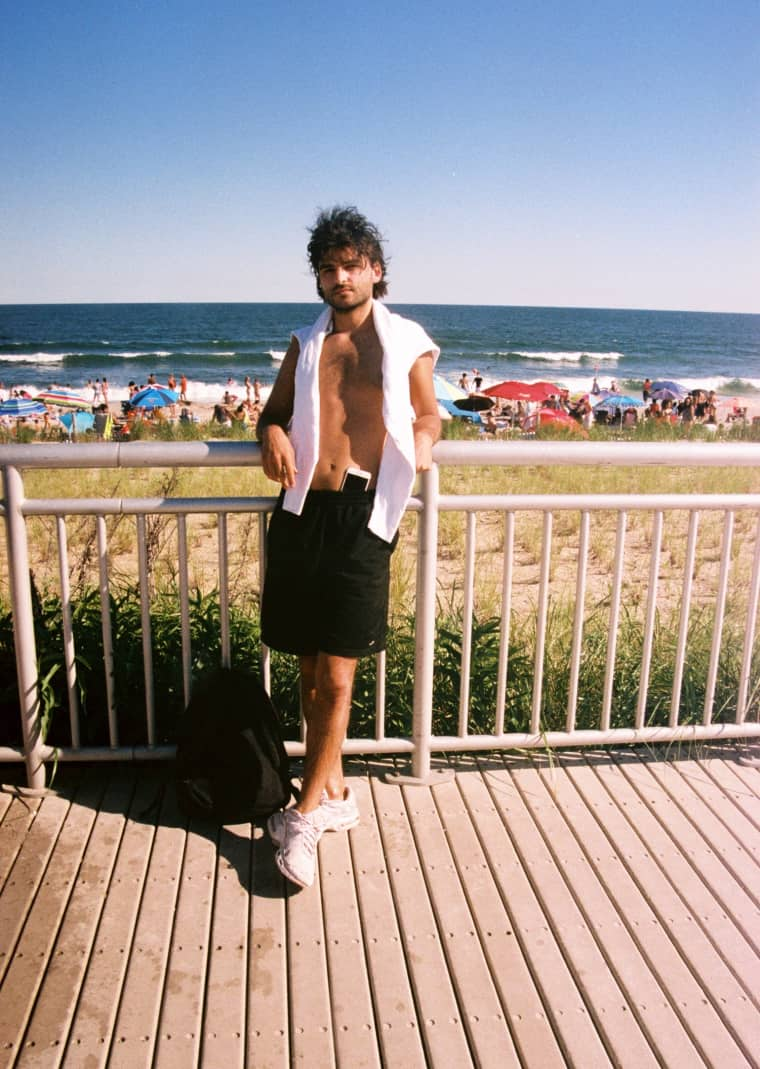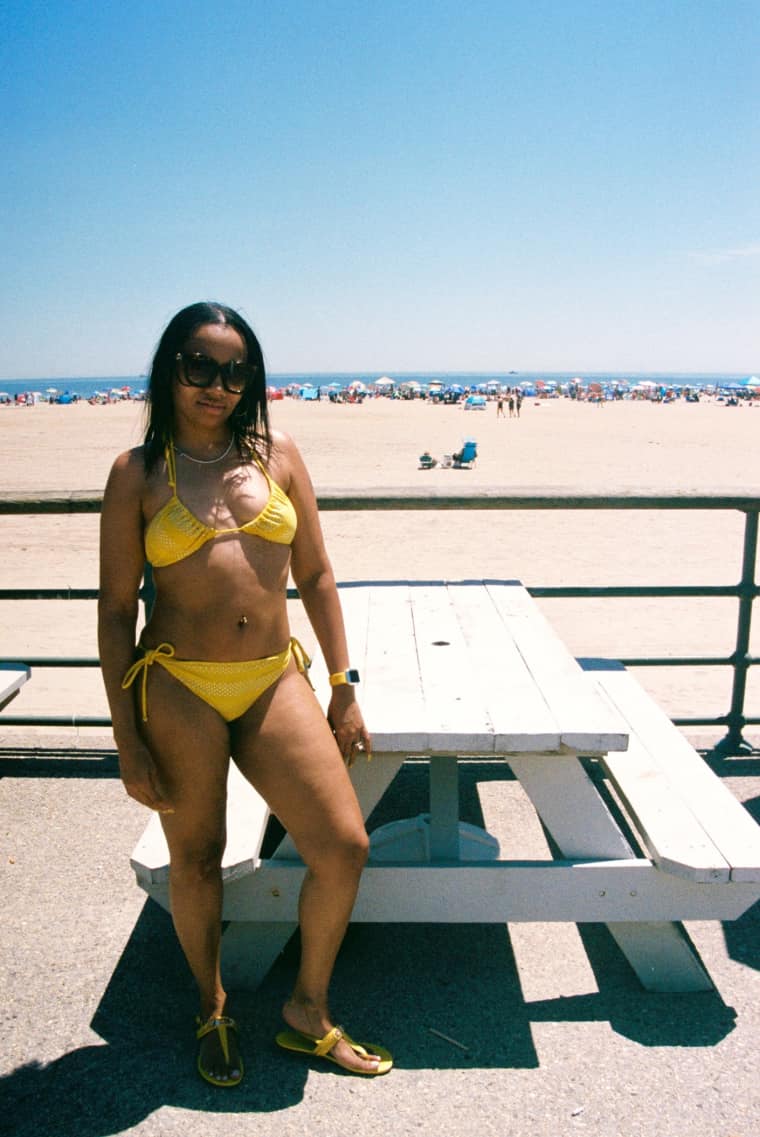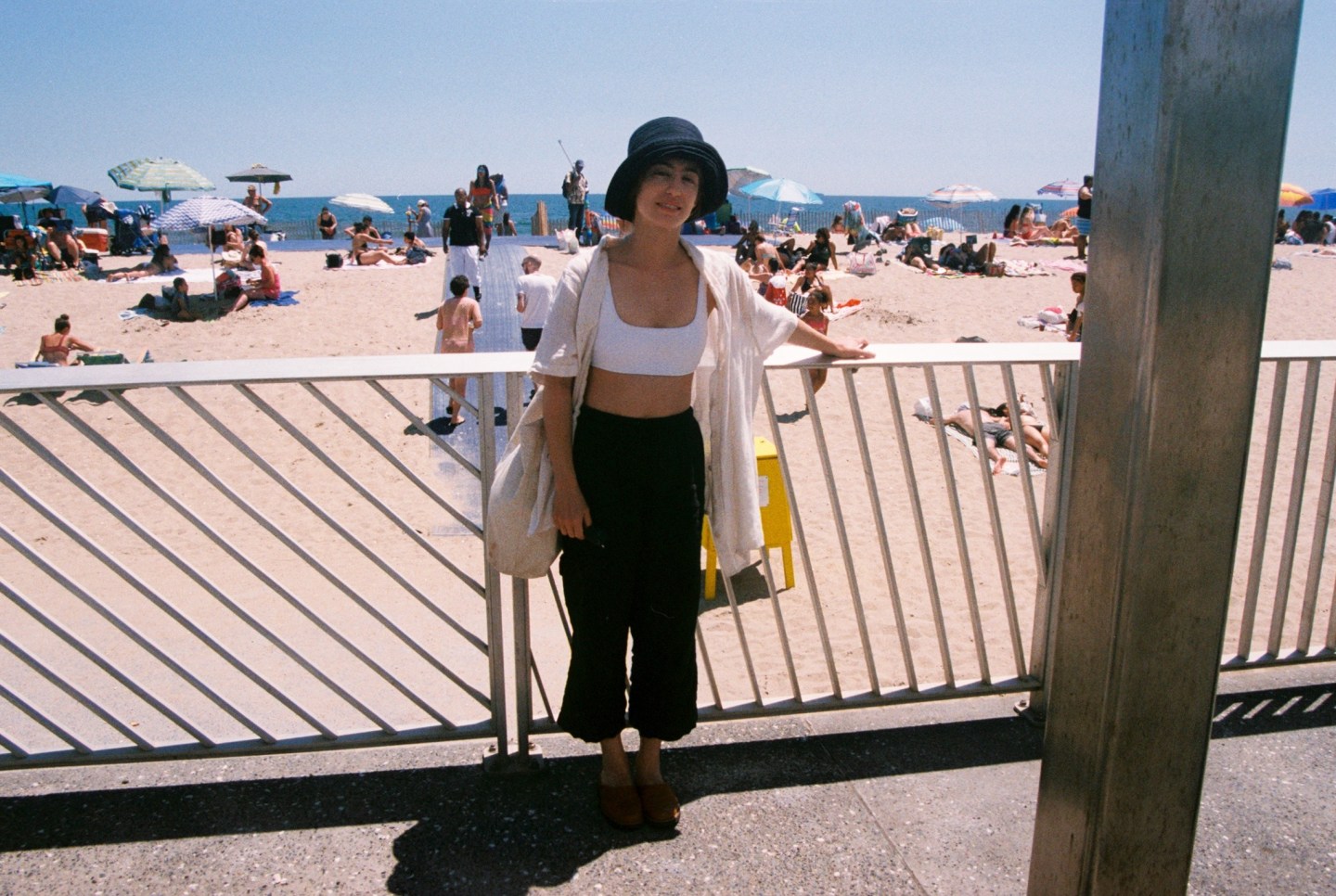 SUIT Shein, SKIRT thrifted.