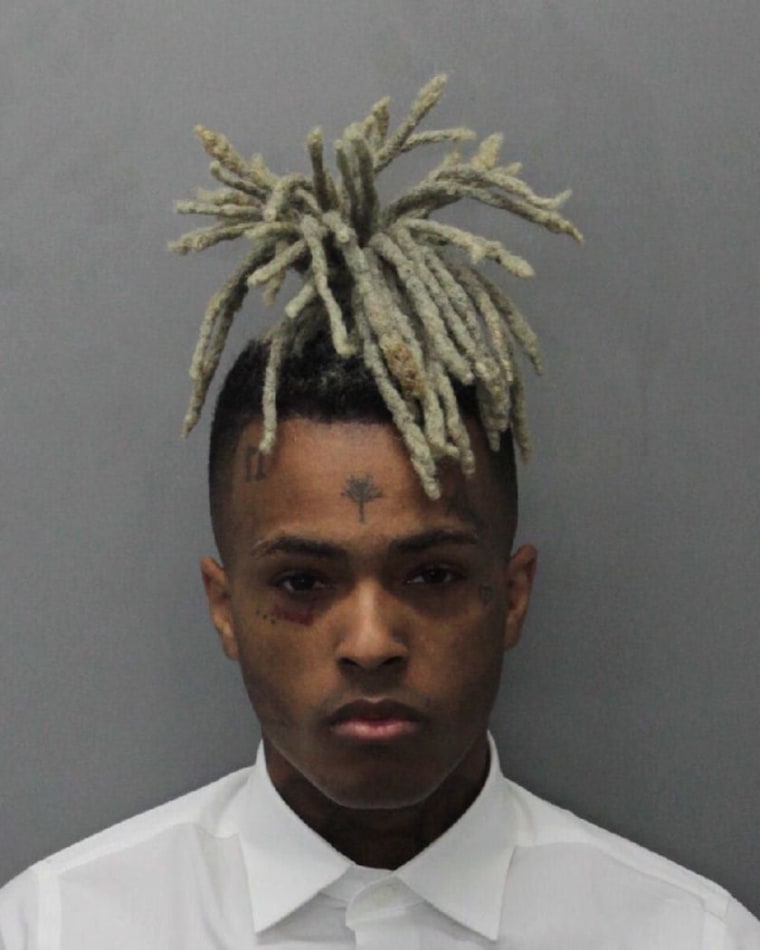 Four men have been indicted on first-degree murder and armed robbery charges relating to the death of XXXTentacion. The rapper was shot and killed in Florida on June 18.
A Florida grand jury indicted Dedrick Williams, 22; Michael Boatwright, 22; Trayvon Newsome, 20; and Robert Allen, 22, on Wednesday, court records obtained by Assosciated Press showed. Boatwright and Williams have both been arrested while Newsome and Allen remain at large.
A warrant filed in Boatwright's case states that XXXTentacion's car was blocked by an SUV as he exited a motorcycle dealership in Deerfield Beach, Florida. Police say that two armed men exited the SUV intending to rob XXXTentacion of the $50,000 cash he had on him. The rapper was shot multiple times in the ensuing struggle . It is not known if he was shot by one, or both, of the gunmen. Boatwright is named as the suspect who fired the fatal shot.
The warrant adds that Williams was picked up by surveilance cameras inside the same motorcylce dealership as XXXTentaction. A store clerk is also on record as having sold him a black mask. Williams is understood to have told police that he was at the motorcycle shop but did not know of the plan to rob anyone. His girlfriend also spoke to the police, saying he'd told her that Boatwright and Newsome carried out the robbery and were responsible for the death.
Other evidence includes cellphone data on Boatwright's phone indicating it was near the motorcycle shop at the time of the killing and photos with three of the suspects holding large amounts of $100 bills, police said.
At the time of his death, XXXTentacion was awaiting trial on charges including domestic battery, aggravated battery, and false imprisonment against his pregnant girlfriend dating back to 2016.
Earlier this month it was reported that the late rapper signed a $10m record deal shortly before his death. A posthumous album is expected to be released in October.