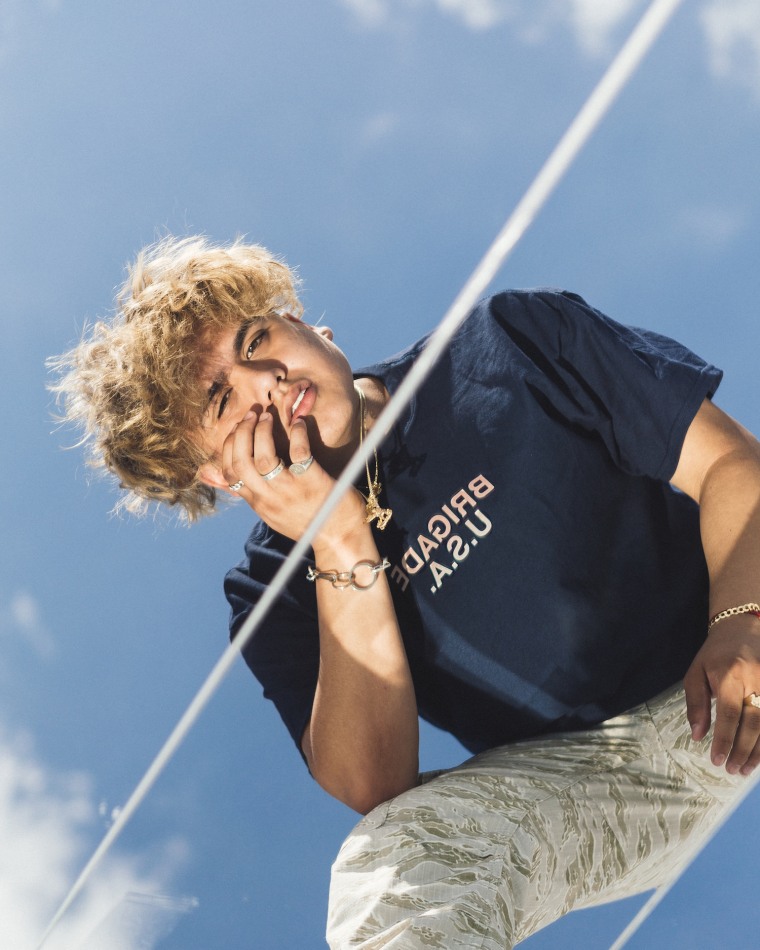 Up-and-coming New York skate/streetwear brand Brigade USA was founded by Aaron Maldonado, an East New York native (by way of Poughkeepsie) who created the brand as a call out to kids like himself, who feel lost, alone, and outcasted. Today, the brand is premiering their S/S '18 look book on The FADER, which features an array of sweet summer gear including vibrant Brigade baseball jerseys, stock logo tees, Brigade rolling papers, tracksuits, and more.
"I started Brigade for the kids like me. Outsiders. Growing up skateboarding and listening to metal and shit while being Hispanic. I didn't really have a group I fit in with, never really felt truly accepted so I wanted to create something kids like me could identify with and feel like they're a part of," Maldonado told FADER via email. "That's why it's called Brigade, It's like a militia or a group. I did USA because when I started, it was traditional to claim a territory like 'NY' or 'LA,' but I wanted to brand to feel inclusive to the whole country, so I claimed it."
Peep some of our favorite pieces below, and check the full lookbook here.