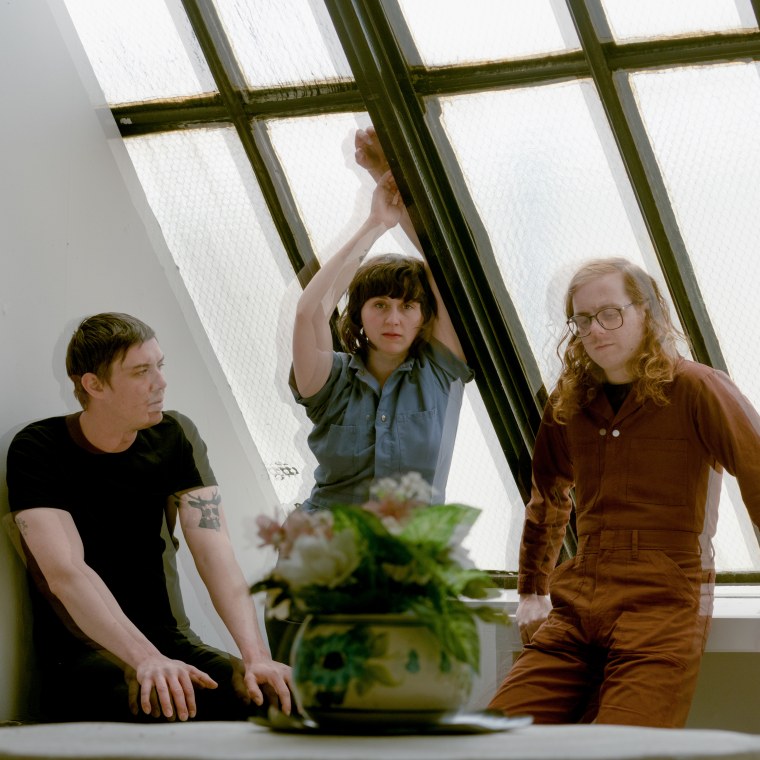 Swearin', the Philadelphia DIY rock band helmed by scene fixtures Allison Crutchfield and Kyle Gilbride, has announced its new album. Fall Into The Sun will be released on October 5 via the band's new label Merge Records. The first track off the record, "Grow Into A Ghost," is streaming below.
Fall Into The Sun is the first Swearin' album in five years and the follow up to 2013's Surfing Strange. In the interim period Crutchfield has released a solo album and toured alongside her sister Katie as part of Waxahatchee's live band.
The band announced its reunion late last year and we rounded up 6 of their best songs to celebrate.
Tracklist:
"Big Change"
"Dogpile"
"Grow Into a Ghost"
"Margaret"
"Stabilize"
"Untitled (LA)"
"Treading"
"Oil and Water"
"Smoke or Steam"
"Anyway"
" Future Hell"