In June, four young men were shot while leaving a restaurant in Jacksonville. The group included Trevon Bullard, 18, Royale D'Von Smith Jr., 18, Jercoby Da'Shad Groover, 19, and rapper Yungeen Ace, real name Keyanta Bullard. Of the four, only Yungeen Ace survived after being shot eight times. In the wake of this recent tragedy, the 20-year-old has channeled his energy into music.
His new video for "Demons, which premieres on The FADER today, is a visceral response to those who wish him harm. "All the demons leave me heartless," Yungeen Ace told The FADER over email. "It bring out the hate in me — aint no love when I got demons in me." In addition to the new video, Yungeen Ace has announced his Life of Betrayal project, due out on August 3. See the tracklist and artwork for the project below.
Life of Betrayal artwork: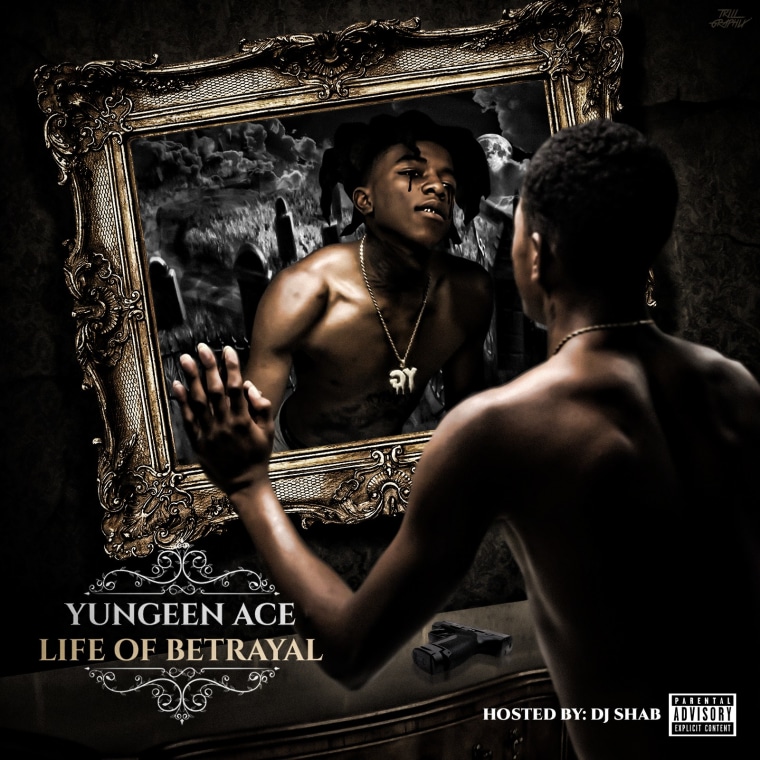 Life of Betrayal tracklist:
01. "True Story"
02. "Pain"
03. "Wanted" Feat. NBA Youngboy
04. "Fuck That"
05. "Have You Ever"
06. "Love"
07. "Murdah"
08. "Jungle" Feat. JayDaYoungan
09. "Hold Me Down"
10. "Find Myself"
11. "Best Friend"
12. "All In" "Betrayed"