Ariel's "We Bring Our Friends" is a dark-hearted party anthem
Listen to the U.K. artist's new single.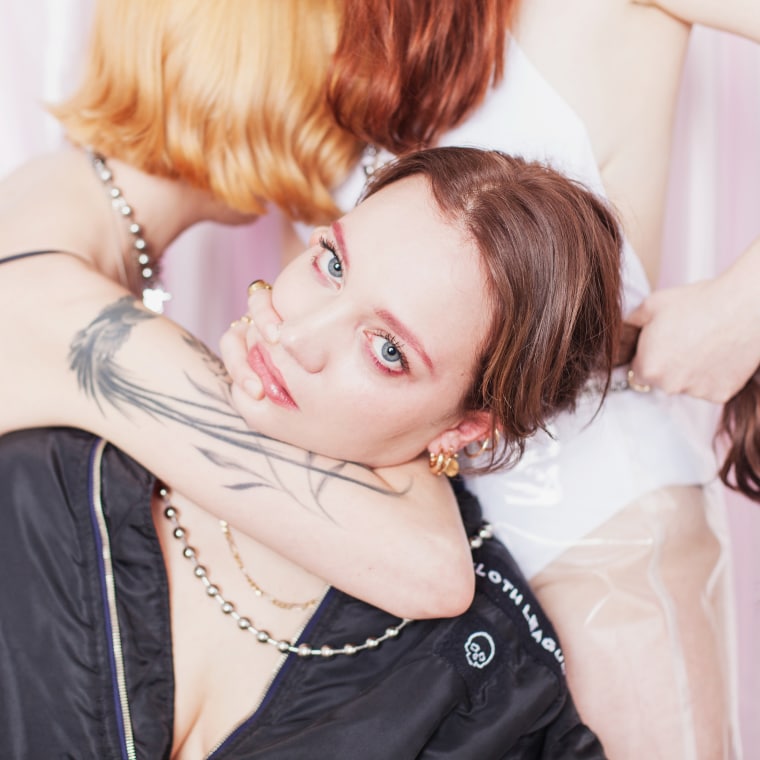 London-based Ariel's "We Bring Our Friends" could easily pass as a happy-go-lucky song about getting wasted on a weekend. It's a hedonistic tale of a rooftop party filled with your closest friends and wildest moments. Peek under the veil a little though and all is not as it seems.
"I am a dog in the slips, ready for this" Ariel sings over a bass-heavy low end lit up by twinkly pop keys. She continues the animalistic theme as she adds, "I told you, I am a vulture and this is your last breath."
The disaffected British accent and hyper-real tales of partying is reminiscent of Charli XCX at her smartest. Written and co-produced by Ariel herself, it's the latest track to drop in her montly series which will run until Christmas.
Speaking to The FADER via email, Ariel said: "This song is about unruly internal demons. it's the paranoid voices in your head that take over and run riot while, on the surface, you're pretending like life couldn't be better."
Listen to "We Bring Our Friends" below.