Listen to a new FADER Mix by Ross From Friends
Skip your morning coffee and put on this pulsing journey through dance music instead.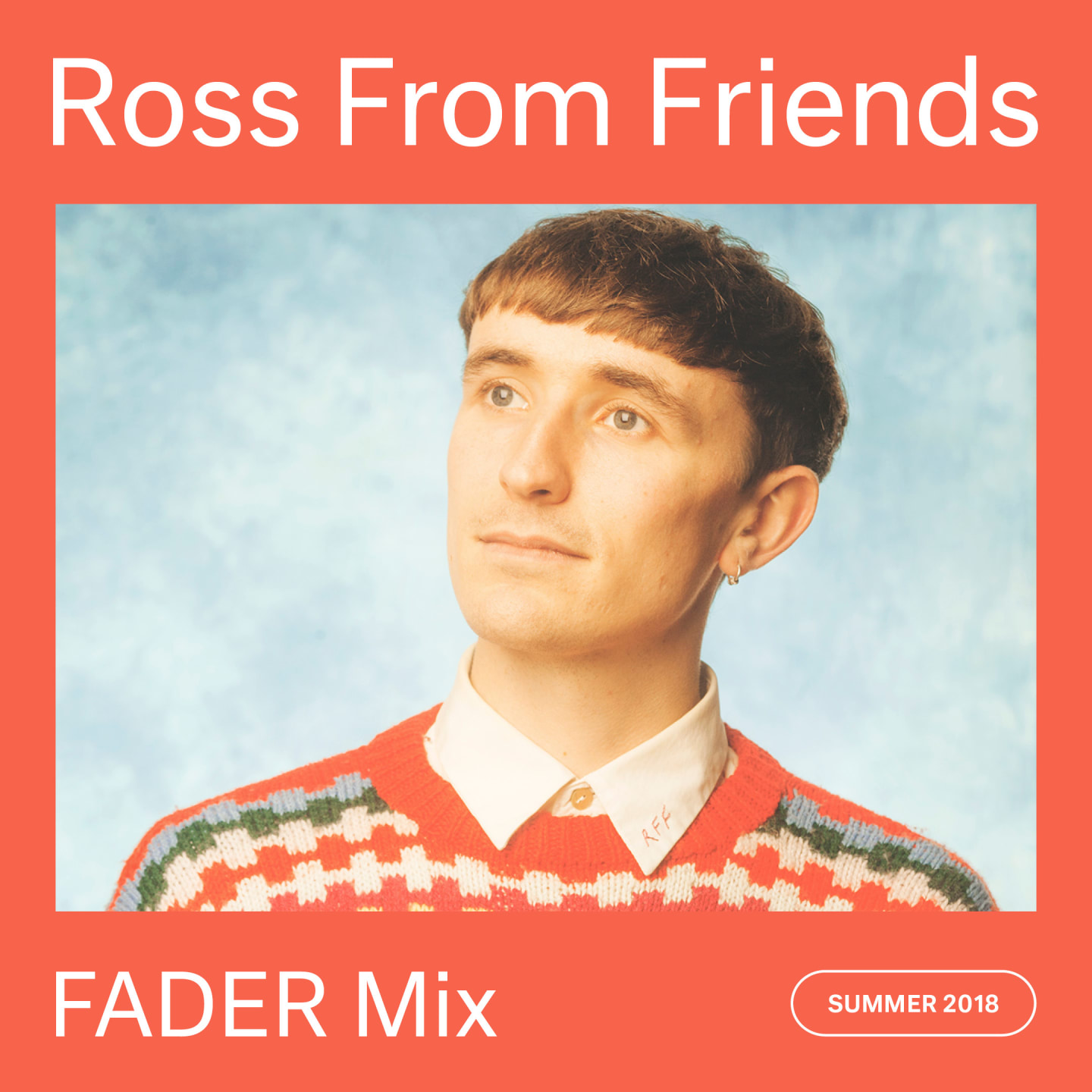 This week, Ross From Friends releases his full-length debut, Family Portrait, a careful, exceptionally articulate exploration of a fateful trip across Europe taken by his parents and their soundsystem in the '80s. In worthy celebration of that occasion, he dropped off a real treat: an hourlong FADER Mix that spans a handful of styles of dance music and peppered with vocal samples that will make you feel something.. When I first played it at home couple of nights ago, I found myself suddenly inspired to get up and do something with my hands — cleaning the grime of New York summer from my window frames, a task I'd been putting off for weeks, somehow felt legitimately enjoyable. Listen below and get to scrubbing or whatever.
Tracklist:
Divine Interface - Divide It
I:Cube - Lak
Microlith - Analog Components
Gacha Bakradze - Image (Earth Trax Remix)
&lez - Panir
Roe Deers - Pamela
Unknown Artist - Unreleased
Chinaski - Unruhe
Special Request - Make It Real
Shinra - Plannt
Ross From Friends - R.A.T.S
What do you imagine people doing while listening to this mix?
I imagine that someone listening to this mix would be at home on their own with the TV on mute. Just made a cup of coffee and started doing myriad home tasks like folding washing or sorting out their bills.
What music or artists do you turn to for inspiration when you're working on projects of your own?
I've kinda been doing a proper dig of all the 'legends of electronic music' recently. Looking at the whole back catalogue of Aphex Twin, Burial, Boards Of Canada, Kraftwerk etc. Been looking at the origins of all these guys and seeing what I like about them, and their significance in dance music history.
Is there a track in particular that stands out? Why?
Well Kraftwerk's Trans-Europe Express really stands out as a significant piece of music for me. It seemed to be the start of a lot of contemporary dance music styles which is really cool.
Who are some of your favorite musicians who also skate?
Mall Grab's a really good DJ who also is really good at skating. Also Will Bankhead and his The Trilogy Tapes label are tied into Palace Skateboards and Long Live Southbank who I'm really into as well.
The style of lo-fi house that you earned some popularity for early on has since exploded. What's it like to participate in subculture while it's undergoing such rapid change? What have you learned from that?
Well since signing to Brainfeeder I feel like my direction is changing so it's nice to move away from a 'scene' and start challenging myself and producing some different music. Now I'm ready to head down a different path.
I guess I learnt that it's good not to pigeonhole yourself as an artist, just keep trying new things, it always feels nice to have some creative freedom when you're making music.